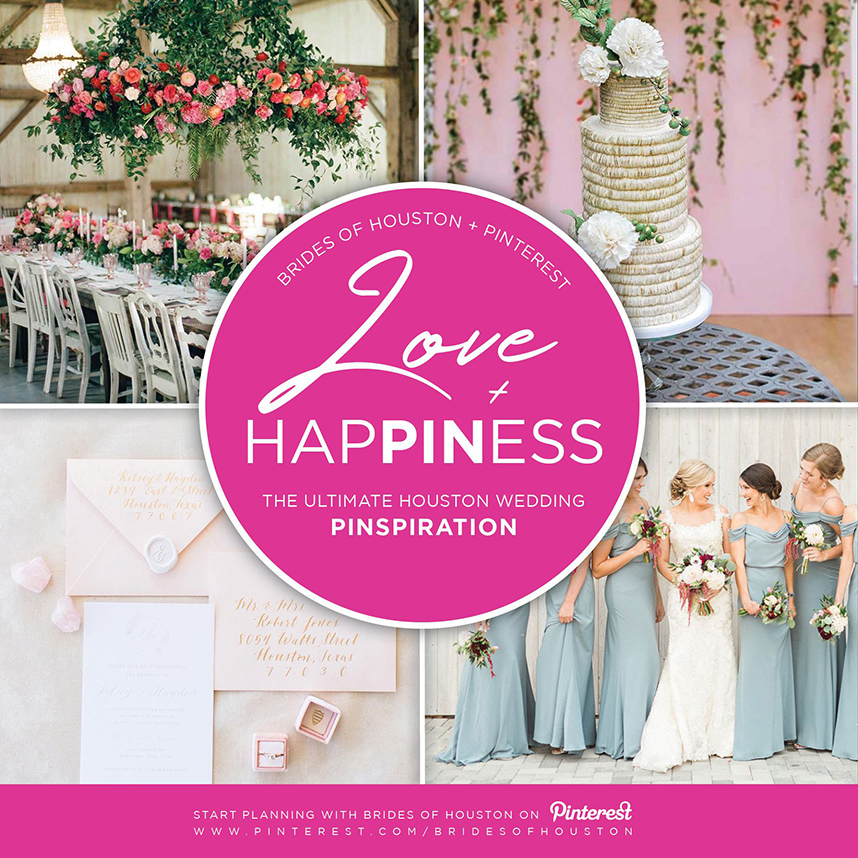 Are you following Brides of Houston on Pinterest? It's a fabulous place to see what's trending, stay in the know on all things #maglife and be inspired by the best in Houston weddings! From beauty to bouquets and everything in between, you don't want to miss what we're pinning! Our goal is to help Houston brides plan unforgettable weddings with the best vendors in the area, and the Brides of Houston Pinterest showcases just that – gorgeous work by incredible Houston wedding vendors! We're collecting and curating the best in Houston wedding inspiration: invitations, centerpieces, cakes, tablescapes, decor and dresses, of course! You're bound to find something pin-spiring!
Stay in the loop with the latest #maglife happenings, vendor Q&As and trending styles on all of our social media platforms. After you hit the follow button on Pinterest, be sure to do the same on Instagram, Facebook, Twitter and YouTube!
Happy pinning, Houston brides!