Hiring a wedding planner is undoubtedly one of the smartest moves a bride-to-be can make! Today, we're chatting with Courtney Paddock of Little Coterie, a Houston-based wedding planning boutique and planner extraordinaire! Courtney believes that wedding days are too important to settle for generic, trendy or cookie cutter. She and her team truly want to make your event one-of-a-kind! Don't miss Courtney's insight and advice below!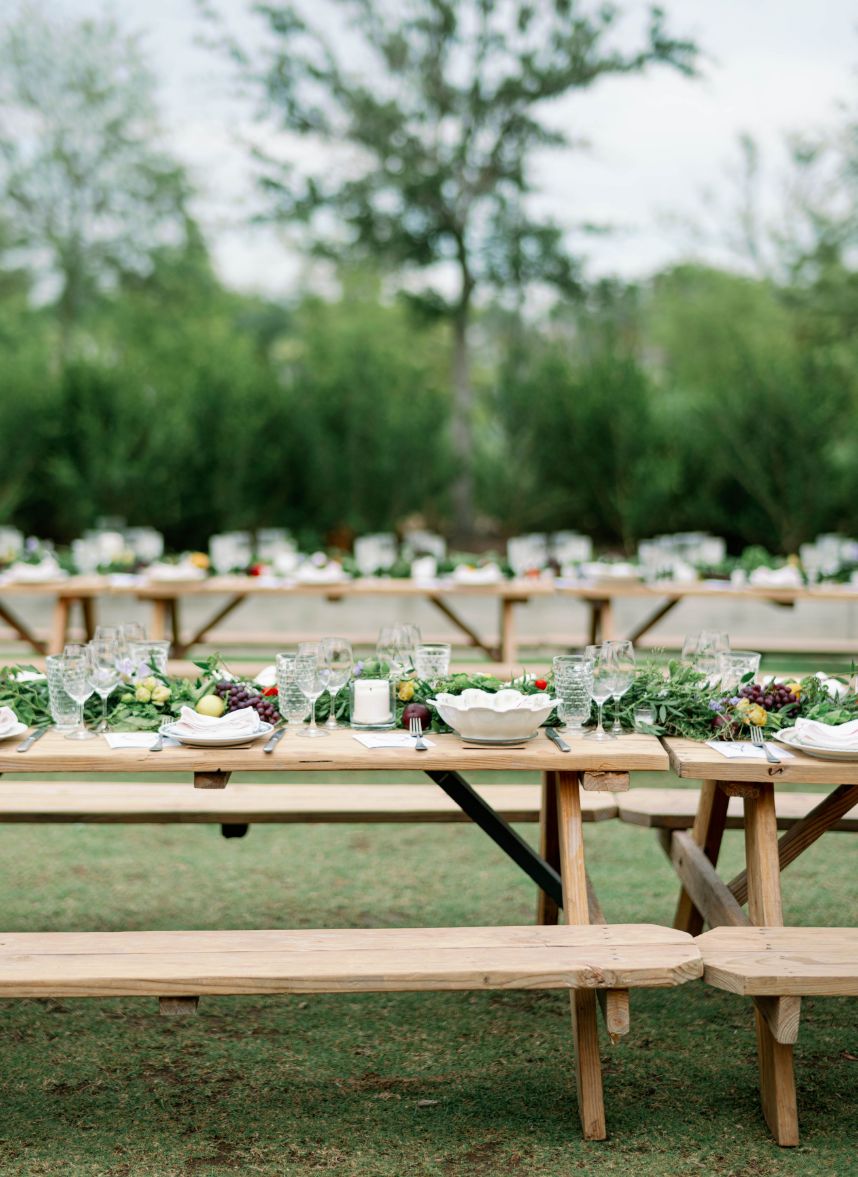 Photo // Harlow and May Studio
What is your favorite part of being a wedding planner?
l love working with the blushing brides and their doting mothers. It is a peek into their sweet relationship, and we get to experience the entire ride with them! And the end result is beyond thrilling.  
What's the one piece of advice you share with every bride?
Have your lipstick handy throughout the night, and don't necessarily count on the groom because you might be separated in a frenzy of people wanting to say hello. And delegate to someone to grab your bouquet!
What is your main goal as a wedding planner when it comes to working with a couple on their wedding day?
To keep them relaxed and happy. We want them to know that everything is covered from stem to stern… and if anything goes wrong, which it will, they will not have to stress about it, because they are in great hands.
What vendors are the must-haves in your opinion?
Well, I would say ALL of them… but I am a flower girl. And the photographer and videographer will capture the memories in a way that great Aunt Sally cannot. So, I say splurge on those, too!
What current trends are your fave?
I try to stay away from trends, or at least in front of them. I think the neon dance floor swag has been done and done. I actually do love the confetti cannon, though!

---
Thank you to Courtney of Little Coterie for sharing these helpful tidbits! To get in touch with the Little Coterie team, you can reach out to them directly via their Brides of Houston vendor profile!
Other Local Vendors:
Harlow and May Studios, Little Coterie