Houston brides, you're in for a treat today! We're introducing you to the local wedding planning team at Whimsical Events! Founded by friends Melanie and Karli, who each owned their own event planning boutiques but decided to join forces to give brides access to the very best resources, the Whimsical Events team believes no detail is too big or small: they all work together to make your day super personal and extraordinary!
"We approach each wedding uniquely. No two couples are the same, so no two weddings should be the same. We do our best to make each of our clients feel as if they are the only couple we are working with. One of my grooms actually made a joke recently and referred to us as the bride's 'paid best friend.' It was funny and cute, but really encompassed who we are as a company." Take a look below at a styled shoot and a real wedding designed by the Whimsical Events team. You'll be swooning just like we are!
A Favorite Styled Shoot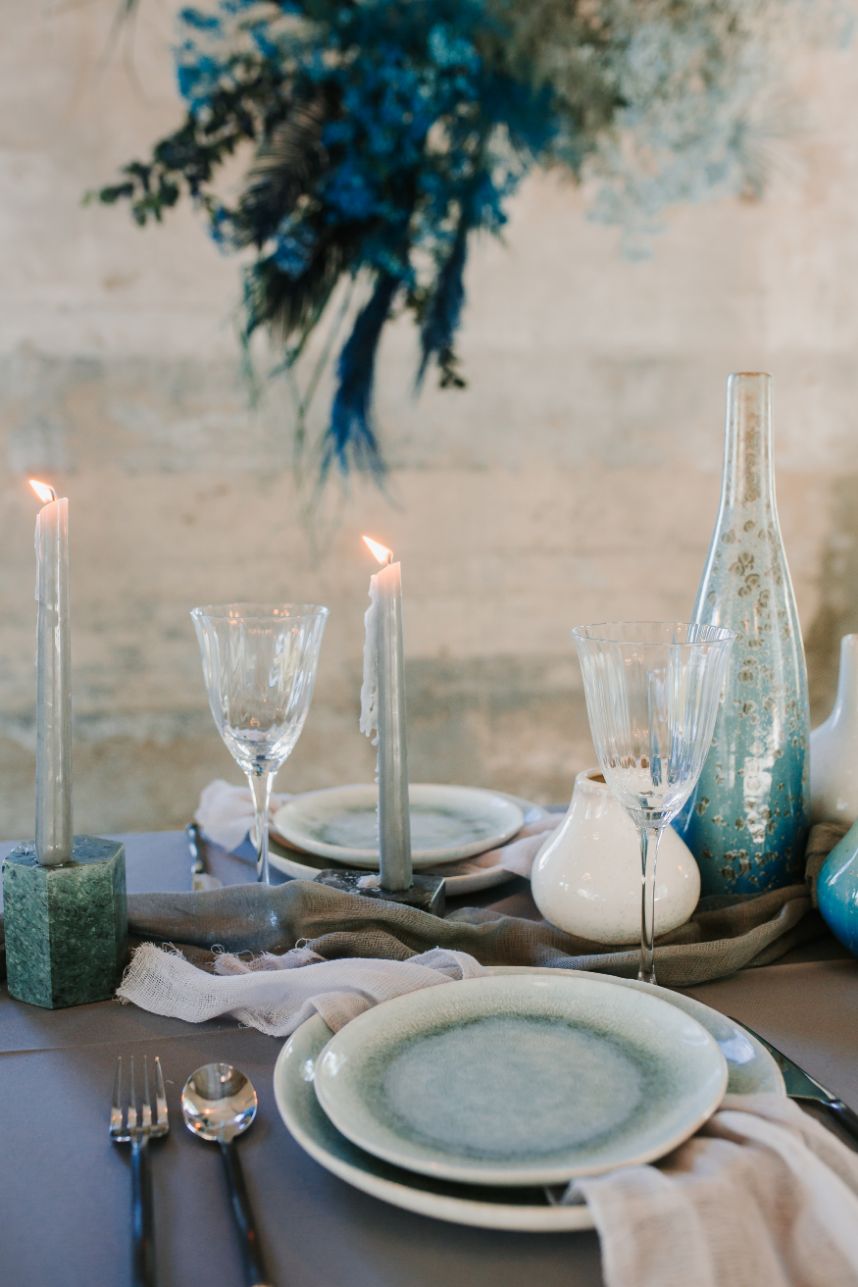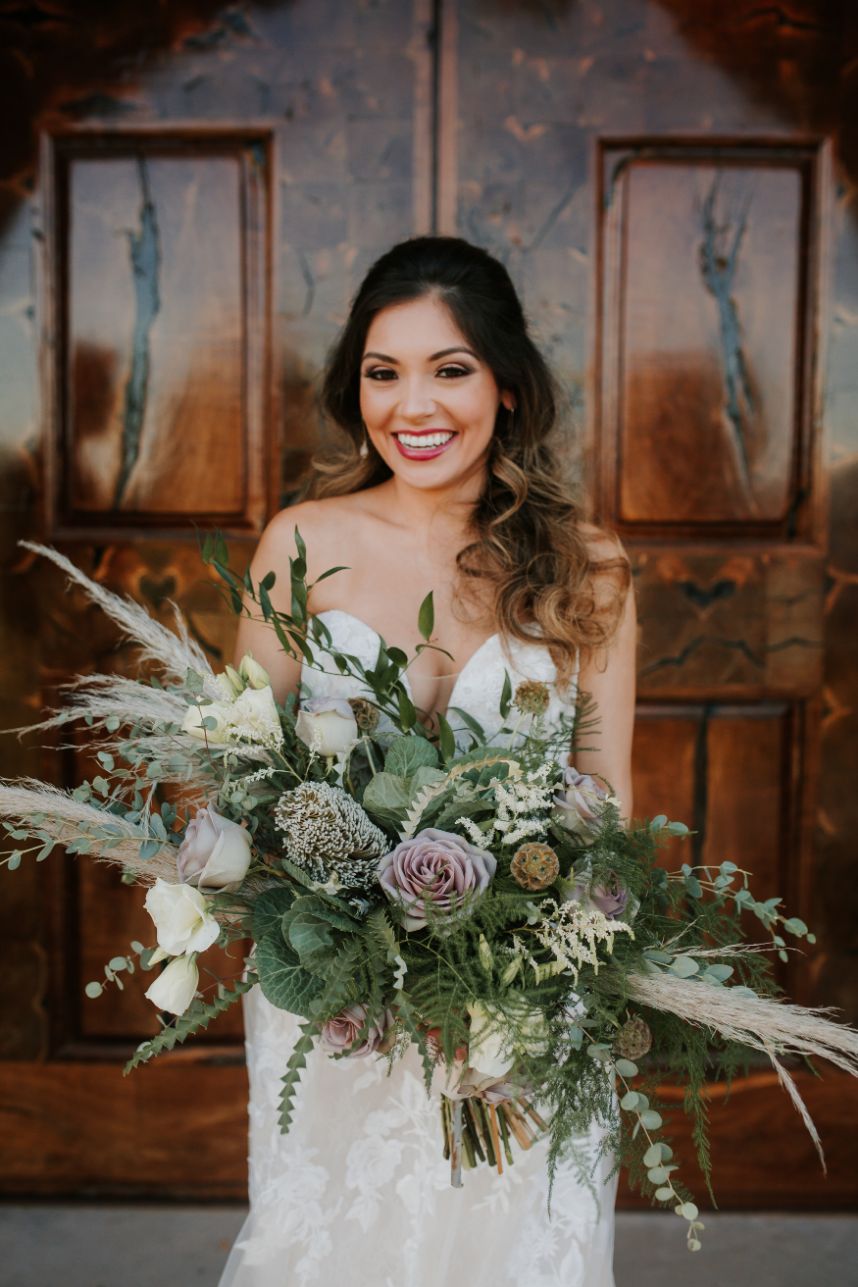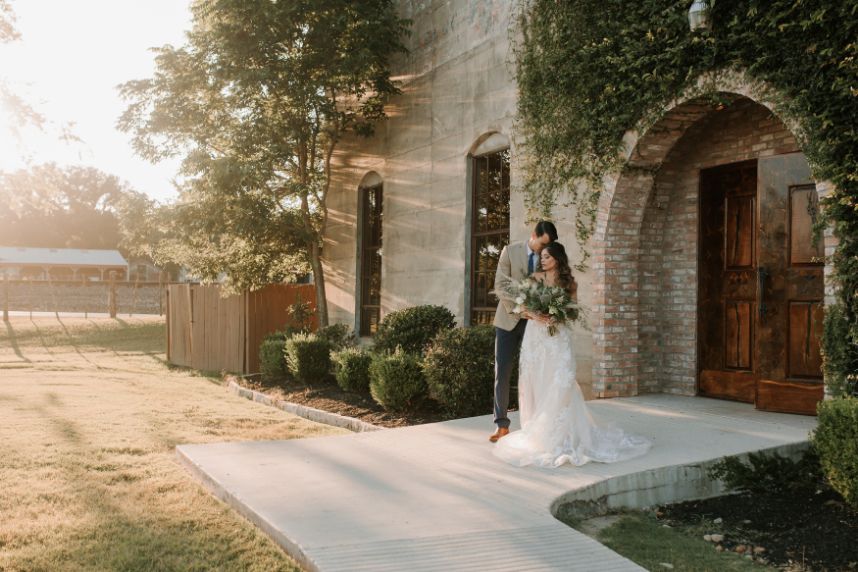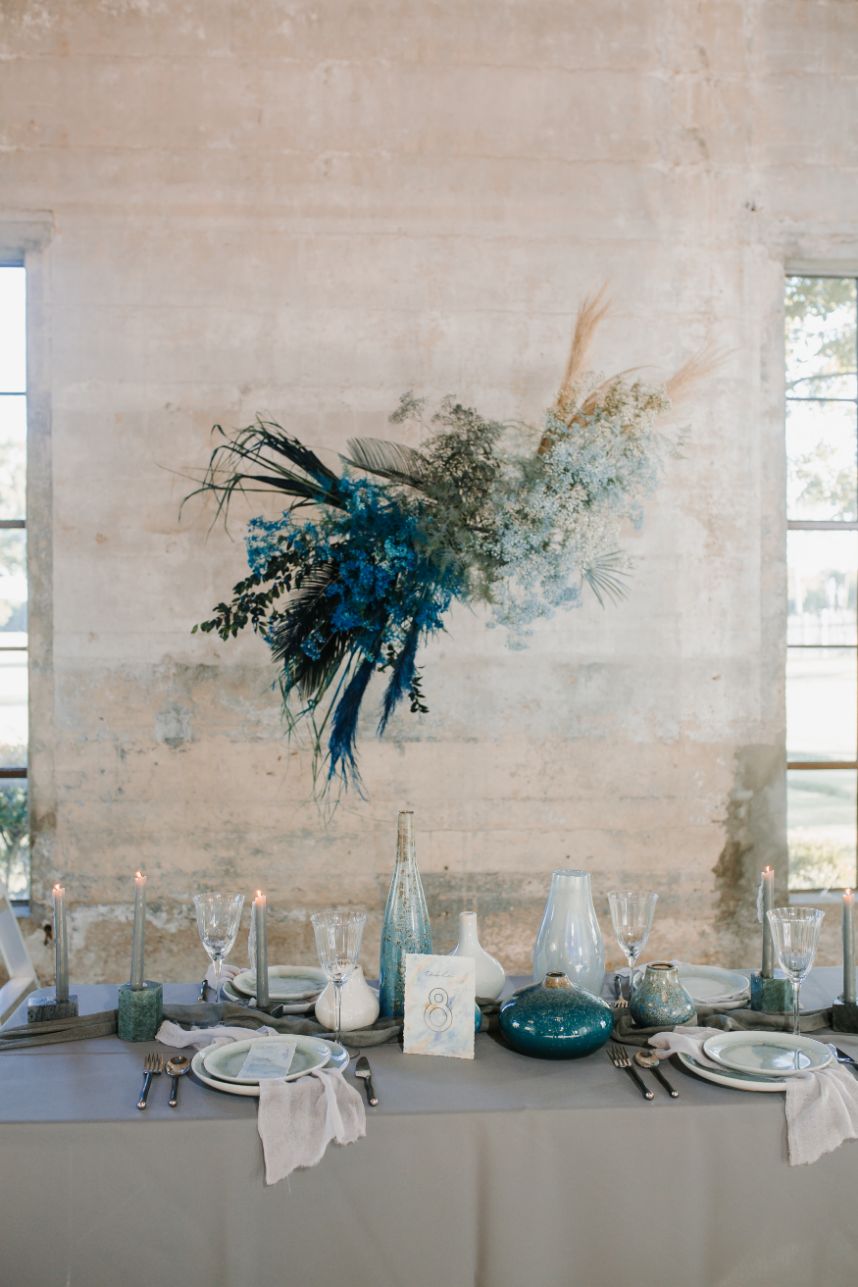 Photos // Tiny Mum Photography
"This shoot had a super relaxed vibe put out by the gauze napkins and runner," Melanie and Karli say. "The mixed vases were different and unexpected, but the real showstopper was the cloud installation done by The Tallest Tulip. It gave the whole shoot the 'wow' factor."
So how would the Whimsical Events team describe their typical aesthetic? "While we definitely adapt our style to fit each couple's vision, we definitely have a unique style preference. We love all things boho, colorful, eclectic and of course, whimsical!"
Real Wedding Love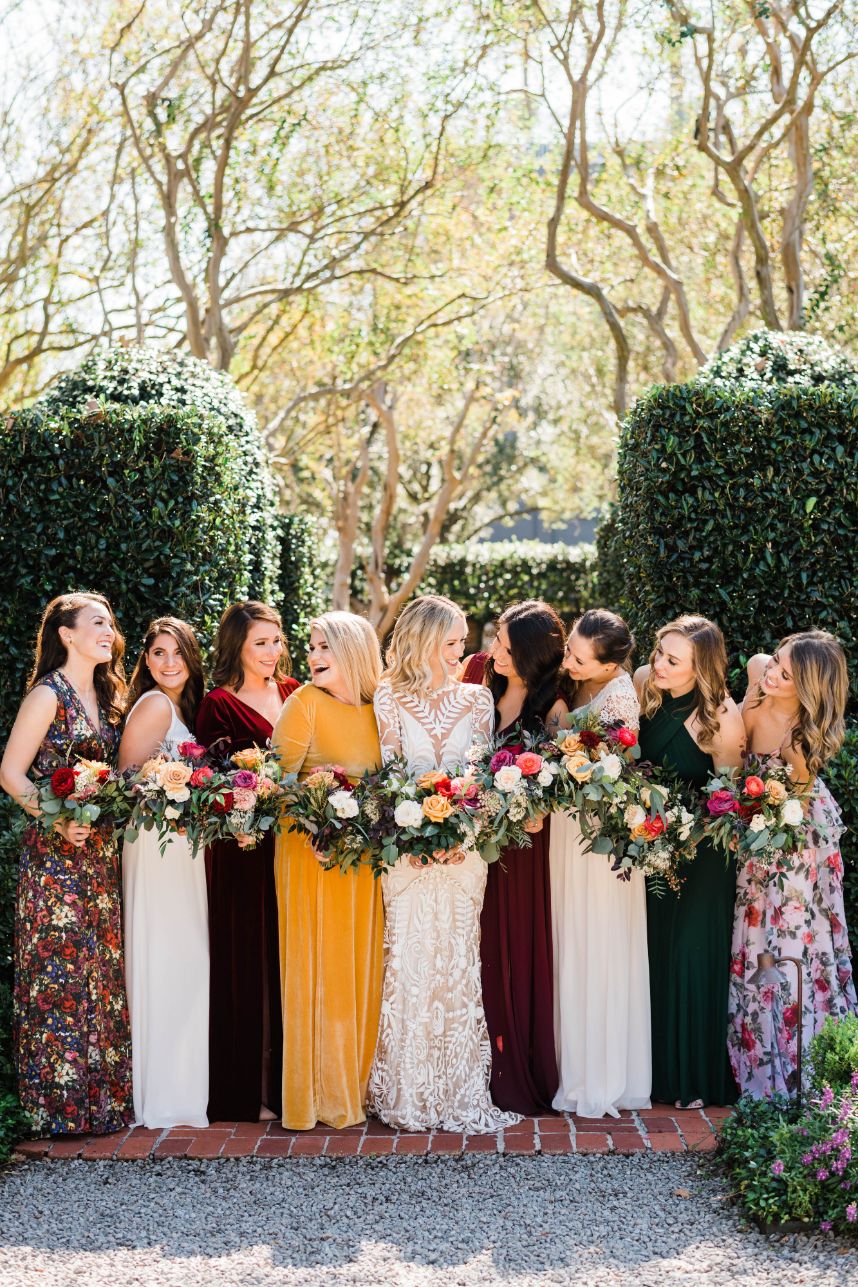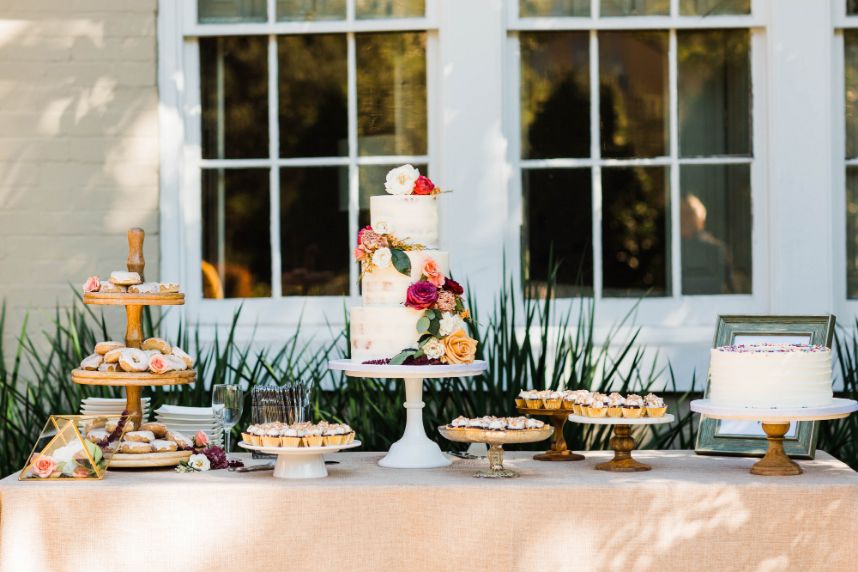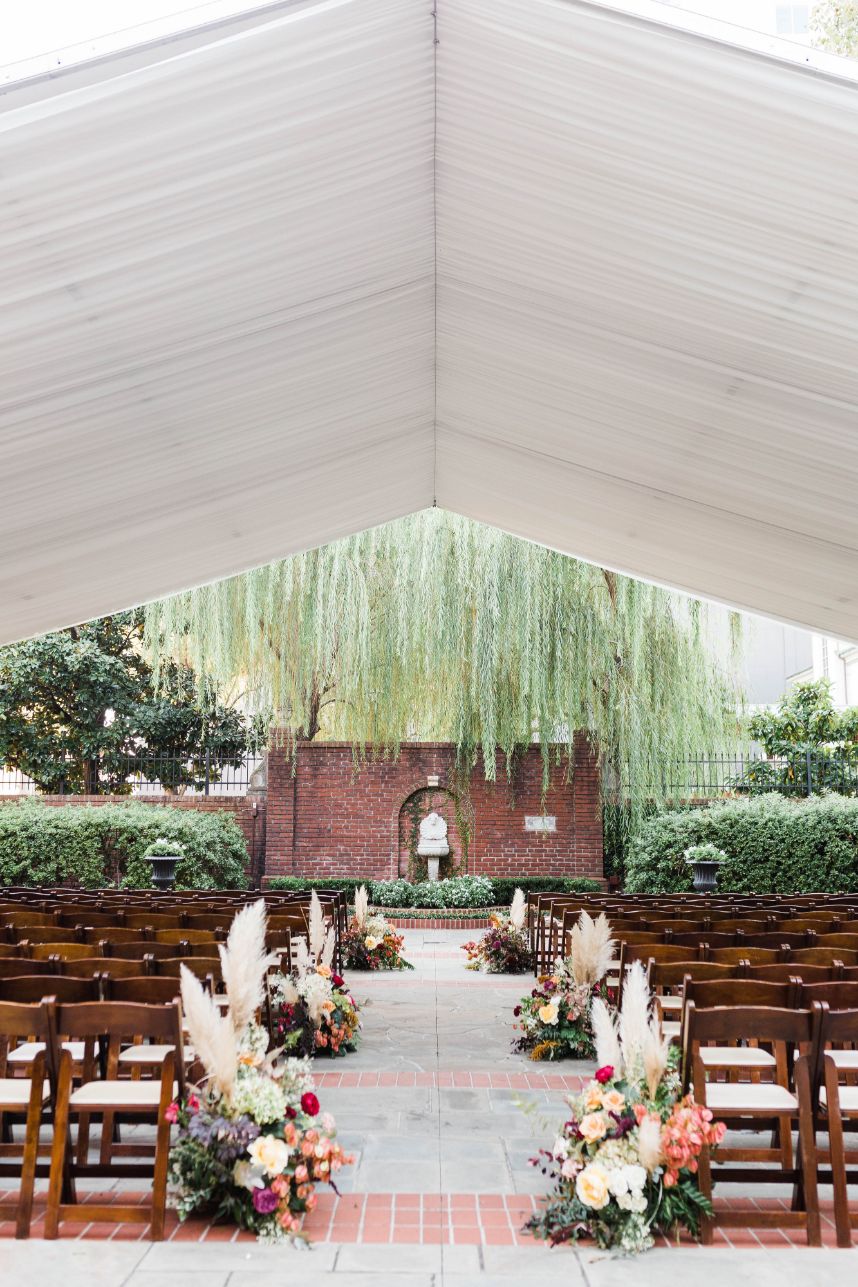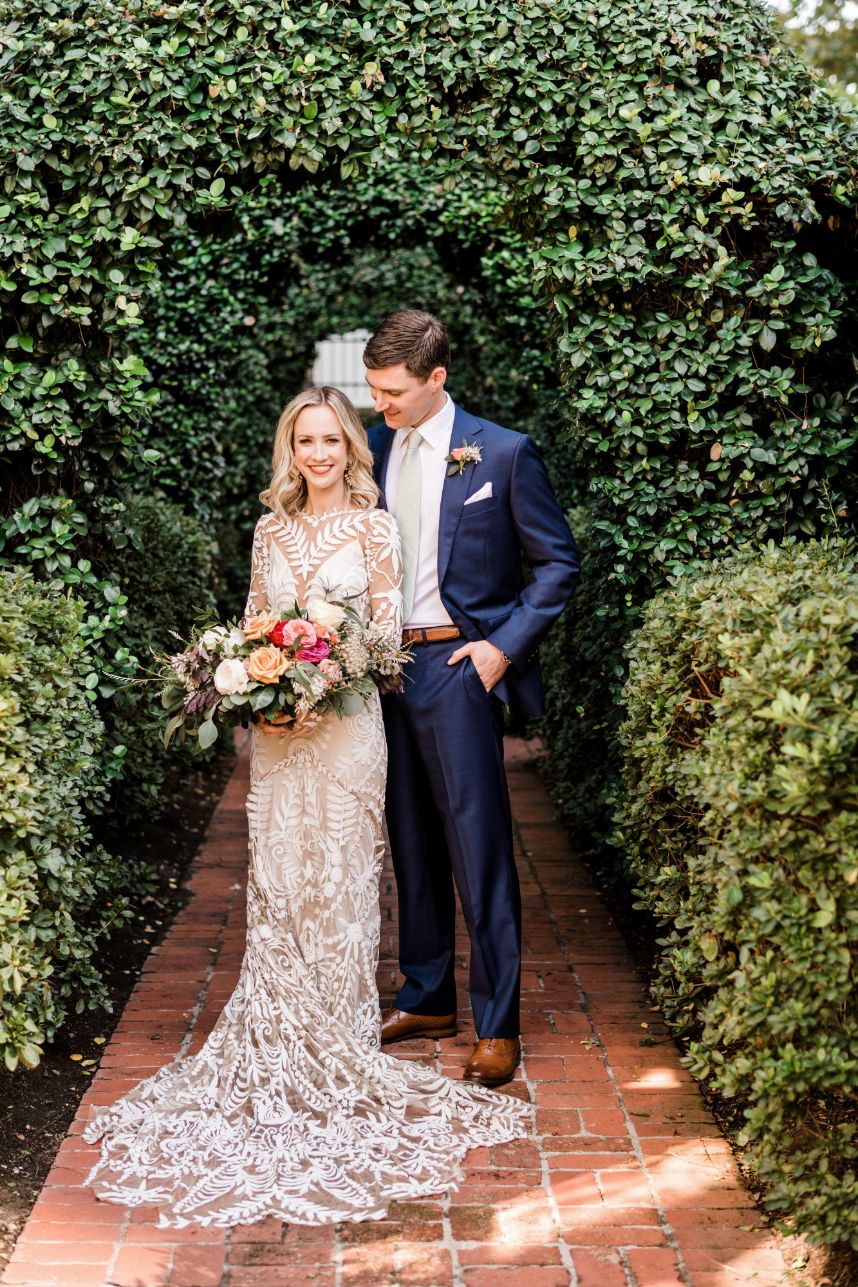 Photos // RaeTay Photography
Melanie and Karli say: "What's not to love about Caitlin and Geoff's wedding! The colors are to die for and texture combination is beyond perfect. Our absolute favorite thing though, was the bridesmaids' dresses. Each dress was unique in style and color, which allowed each bridesmaid to feel her absolute best! While the color palette was super diverse, the floral combination really tied everything together."
In fact, when it comes to staying on-trend with current wedding styles, the Whimsical Events team gravitates toward floral elements. "We are so excited about today's wedding trends, but some of our favorites are the nontraditional floral components (think pampas grass, wheat and proteas), velvet accents and super unique, customized invitations suites."
Overall, Melanie and Karli believe the key to a less stressful wedding planning experience is staying grounded in your why. "Wedding planning can be the most stressful thing a couple can do. It's important not to get lost in all the details and forget why you're married in the first place – to spend the rest of your life with your best friend!"
---
We couldn't agree more, and we're so thankful this dynamic duo could share their expertise with us! To get in touch with Karli and Melanie directly, reach out via their Brides of Houston vendor profile here!
Other Local Vendors:
Johanna Terry Events, Buttercup Bakery, Melange Events, Butler Events, Petal Society, The Tallest Tulip, The Princess Bridal, Amber Livingston, Harmony Strings, RaeTay Photography, Whimsical Events, Any Occasion Rentals, Olde Dobbin Station, River Oaks Country Club