Welcome to style school, an editorial where we'll be preparing you for everything that you will get tested on when it comes to planning your wedding day! For this series, we've gathered up six lessons every bride needs to know when it comes to wedding planning, plus the inside advice from some of the top Houston wedding planners on tips and tricks for how to execute them all. Our first lesson comes from the lovely experts at Love Birds & Co. about how to incorporate the style of your wedding venue into your overall wedding design! Having backgrounds in interior design, planners Bridgette Wright and Tiffani Price know exactly what to look for when it comes to perfectly incorporating architectural elements into your day to elevate your wedding theme! Scroll to see just how much of an impact your venue can have in your overall wedding design and how to seamlessly incorporate it into your celebration. Cheers!
Photos // Katy Cox Photography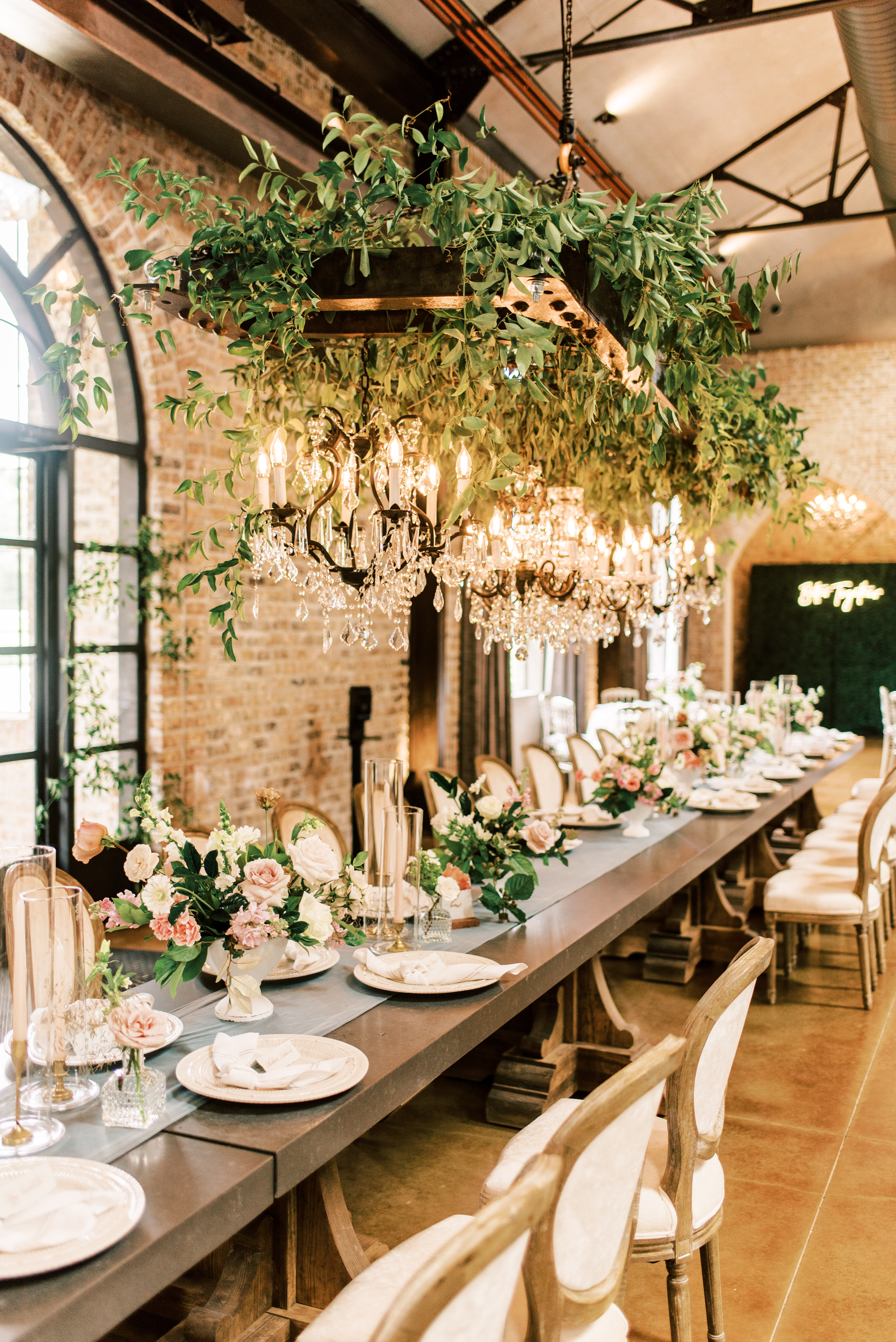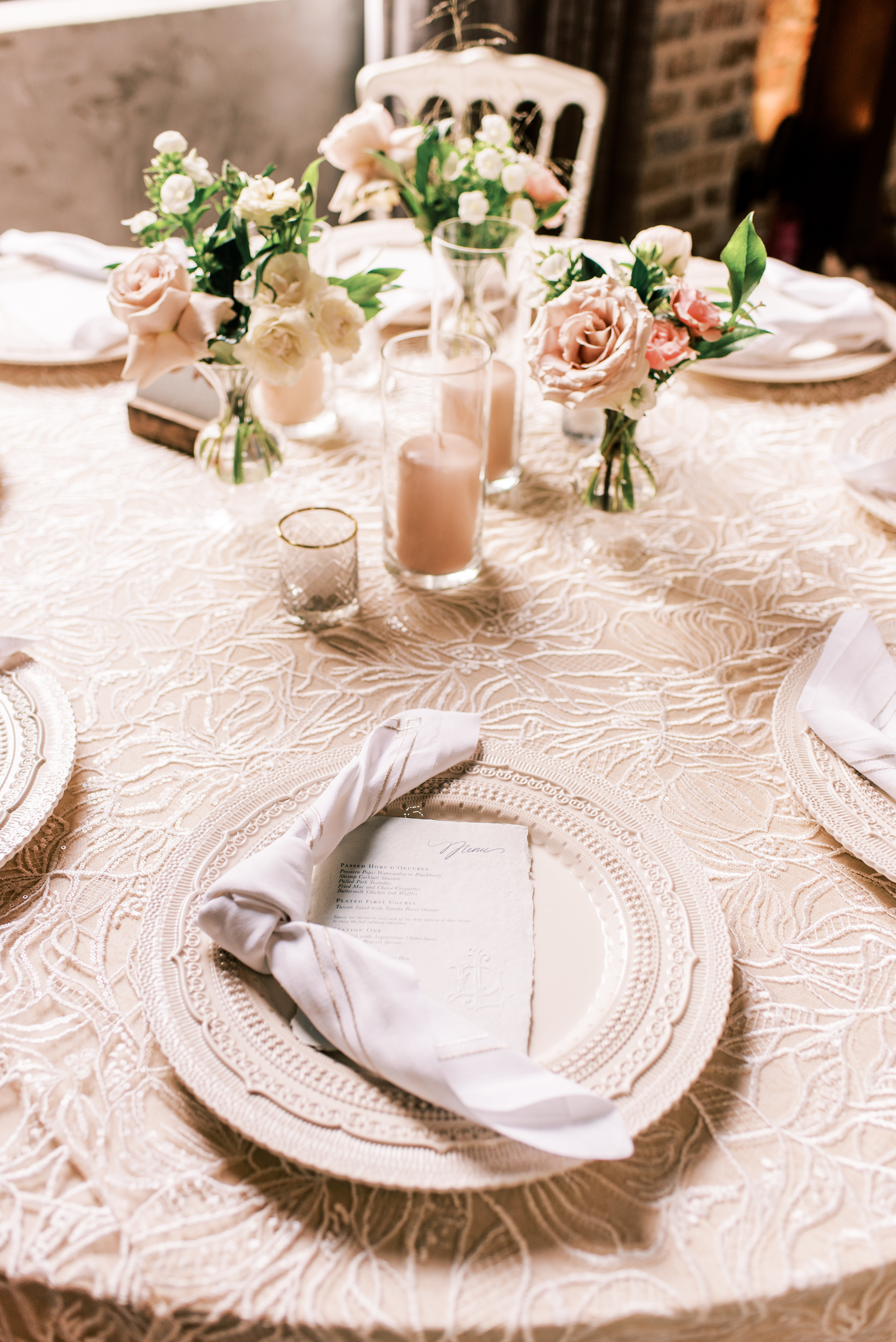 How can couples incorporate the venue into the design of their wedding?
Venues are such a fun part of the wedding and event planning process! As a designer who started out in interiors, the architecture of the venue a couple chooses is always a major jumping point for our designs. Just as if we were creating an interior design plan for a home, the architecture of the venue should always play a major role in wedding design – whether that's space planning, lighting design or just quietly directing the overall aesthetic. A couple's venue choice also gives us great insight into their own design preferences. If they choose a rustic space, that's a great indicator of which direction to take their design and what they see as a great representation of their love story.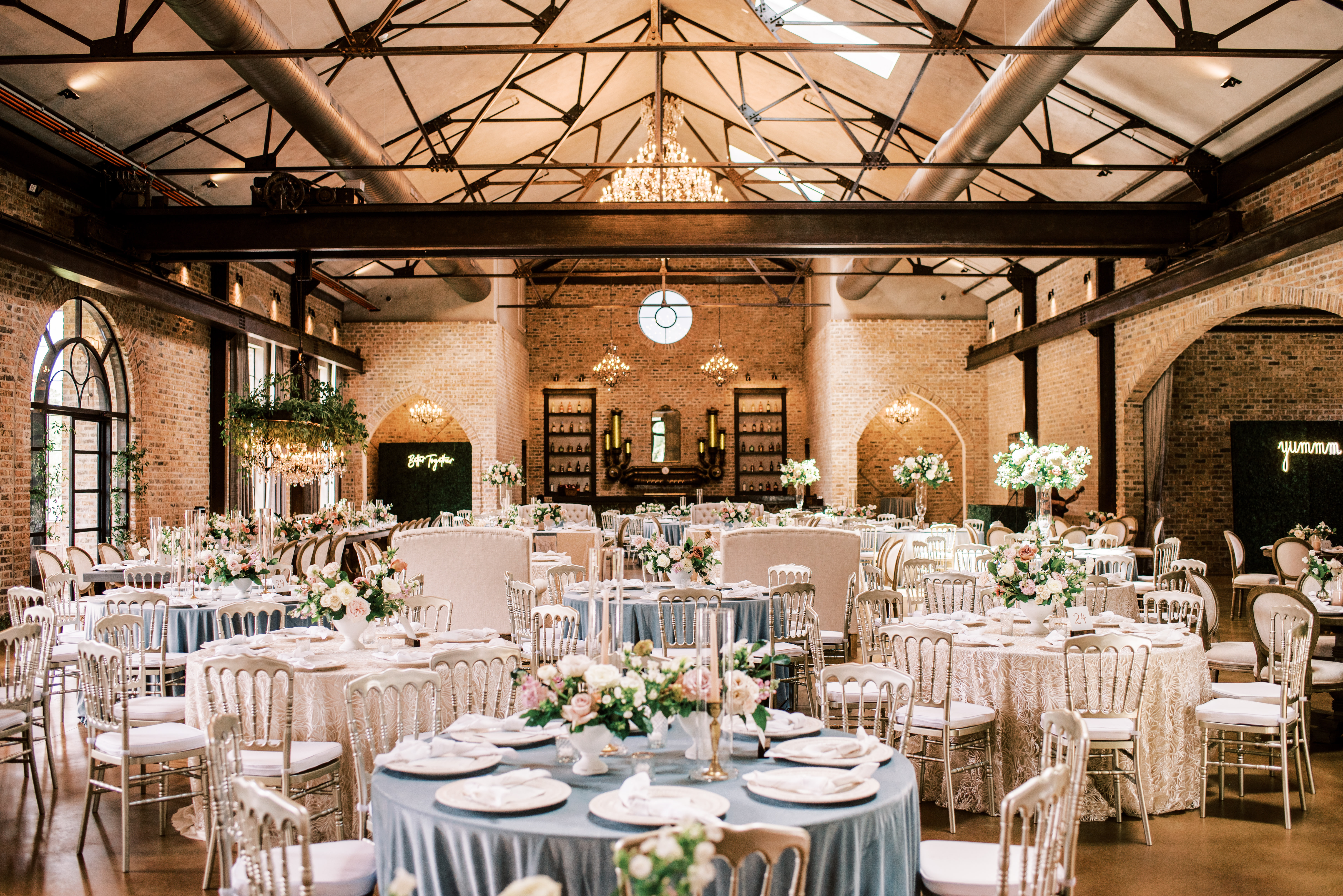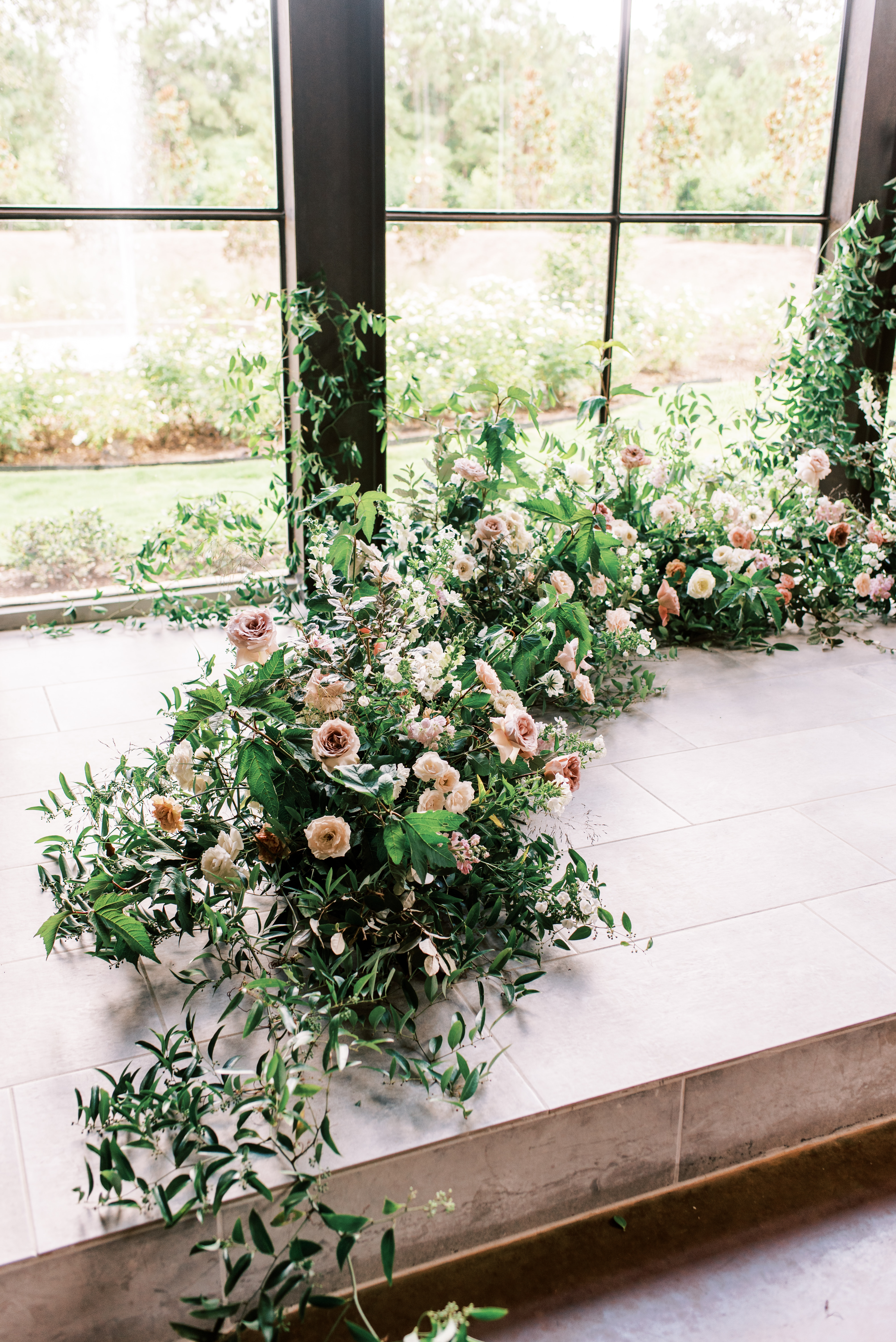 Are there any specific features of venues that you love to work with in particular?
I really have a soft spot for beautiful outdoor spaces. As we all know, the Houston climate isn't always the best for planning outdoor events – the weather changes on a dime around here and fighting the heat and humidity on one's wedding day can be really difficult. With that being said, there really is nothing better than beautiful outdoor portraits and catching that golden hour glow! I am drawn to venues that have beautiful outdoor spaces for portraits and cocktail hour that also offer the flexibility of indoor chapels, should the weather turn.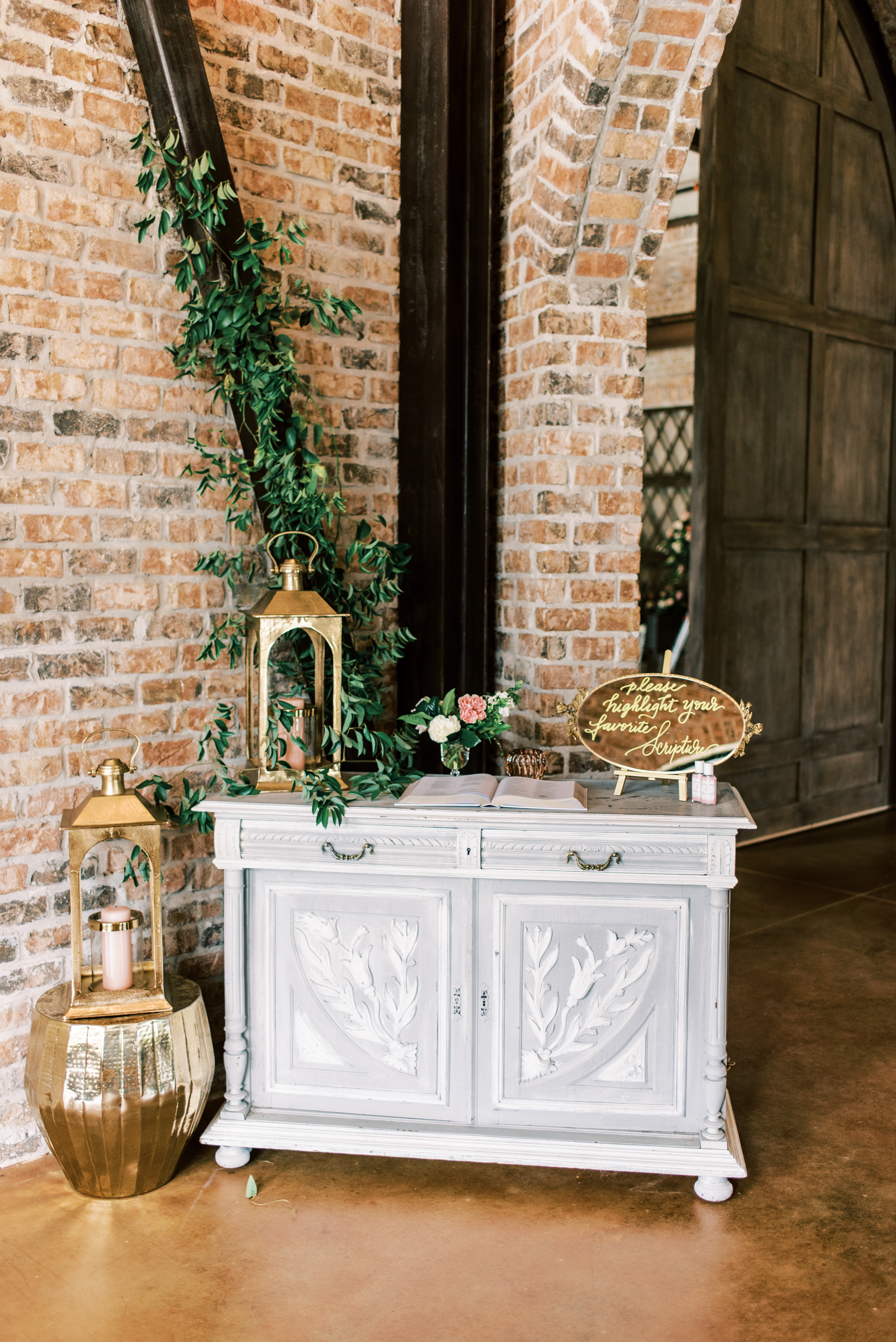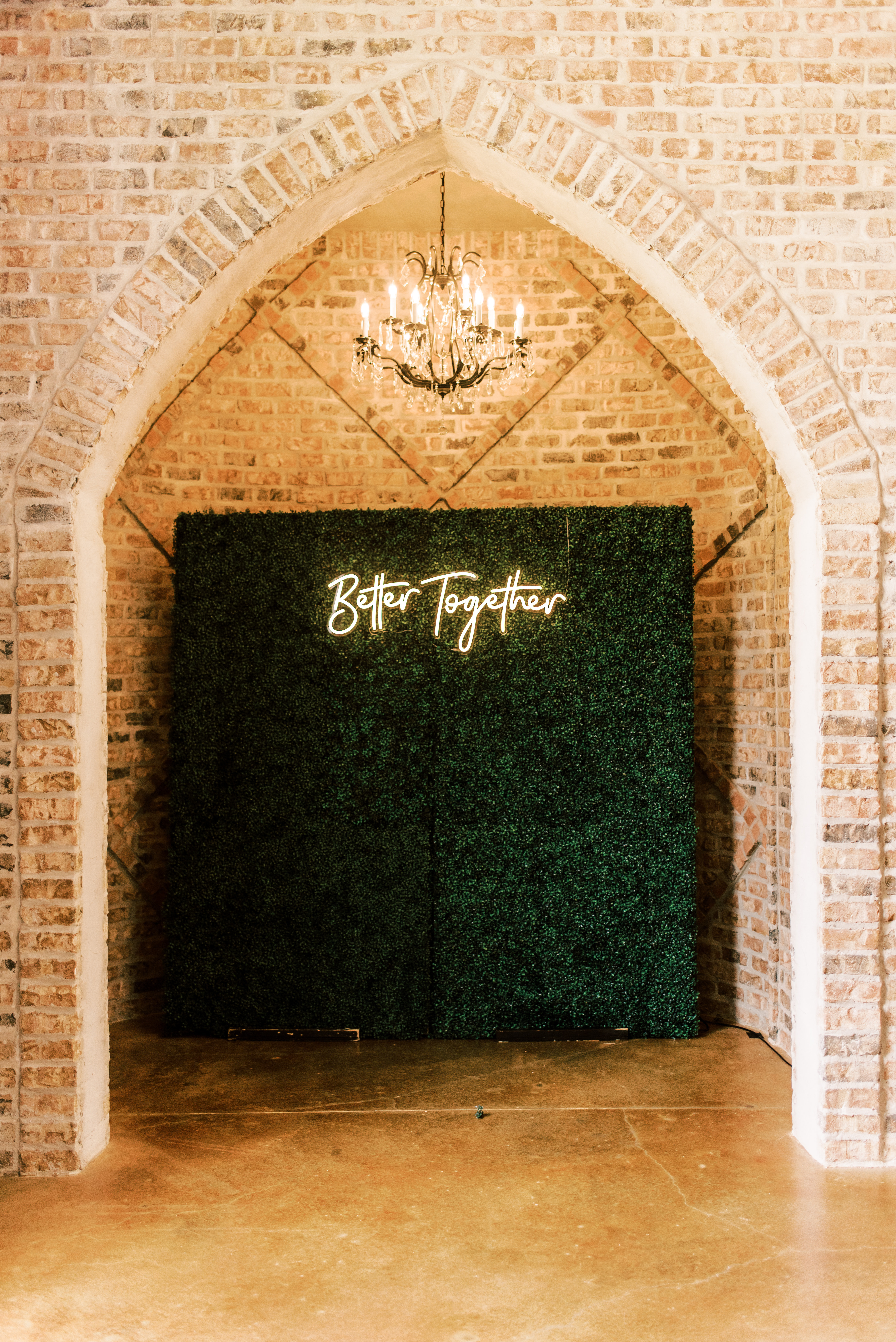 How can a couple utilize all that a venue has to offer?
I think starting off with a cohesive design plan is key! Generally, it's your guests' first time to visit your venue, and we want their first impression of the space to be a great one. The Meekermark, for example, has a very distinctive outdoor chapel that our friend Rachel with Half Moon Lettering incorporated into an incredible invitation suite. It was a great way to show guests that they had something special to look forward to and to showcase that distinctive architecture of their venue. Space planning is also SO important – moving your guests from ceremony to cocktails to dinner to dancing keeps them engaged and allows you to showcase different design elements of the venue.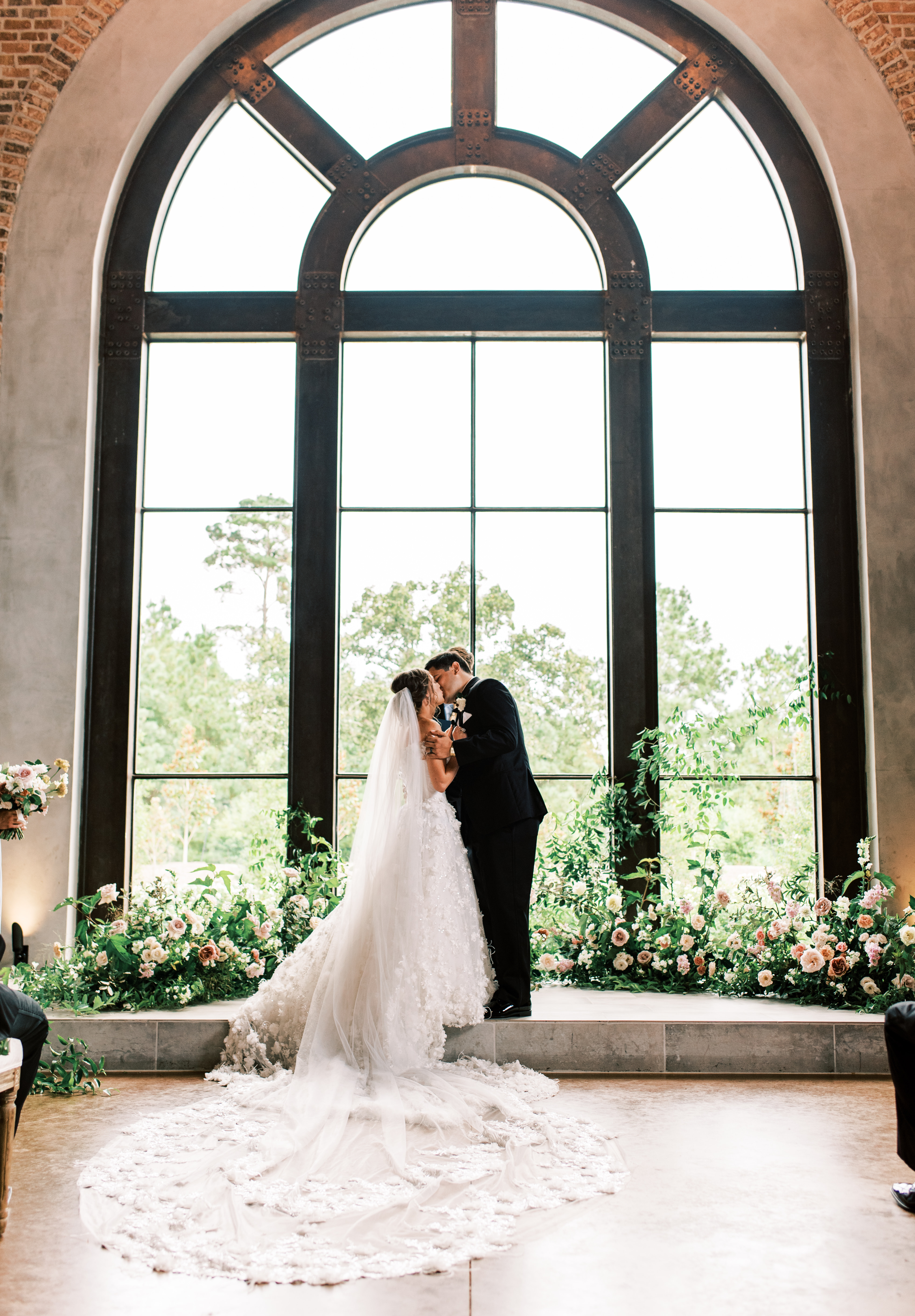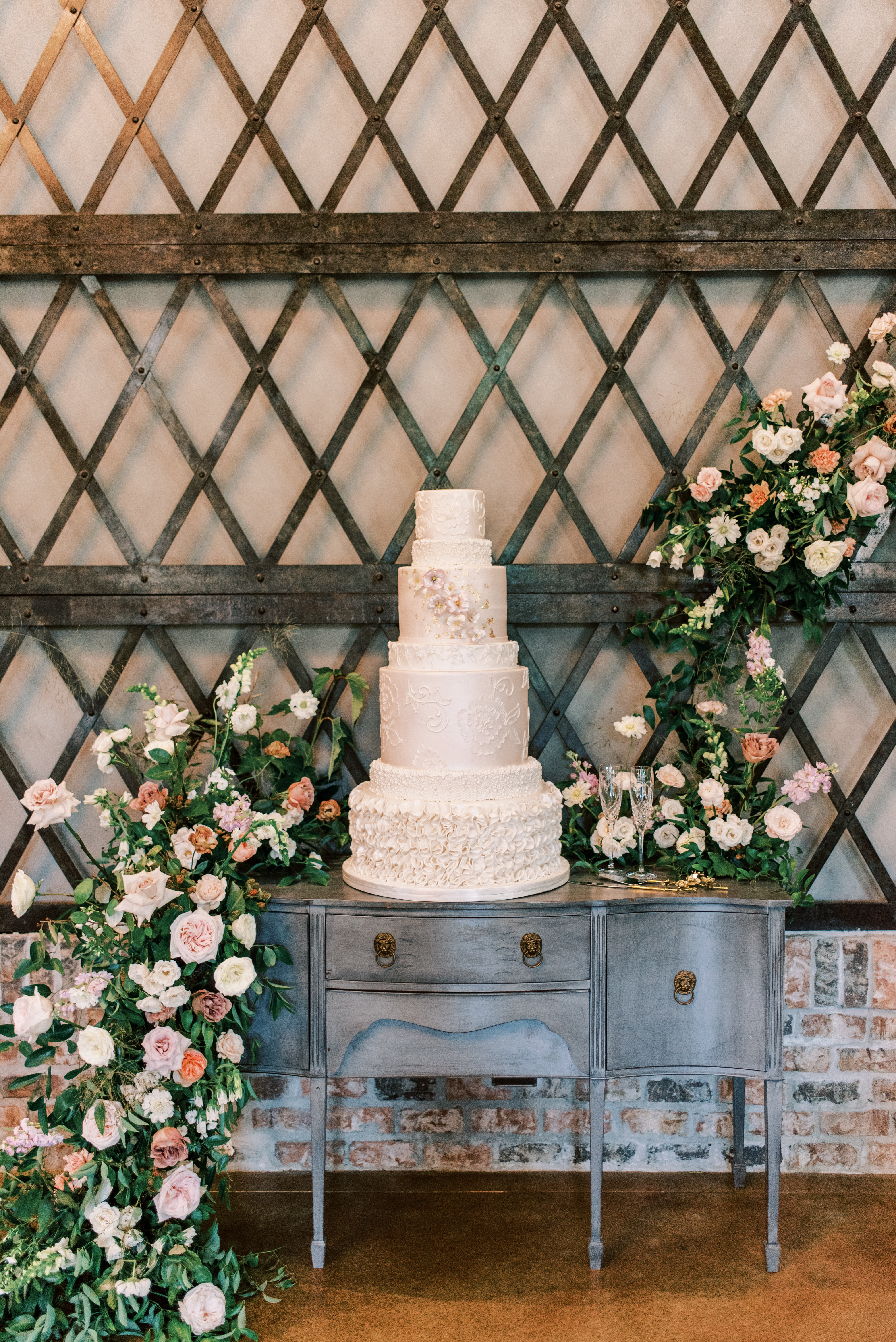 What local venues are your favorite to style weddings at?
My family and I live on the north side of Houston in Montgomery, which is quickly becoming the "wedding capitol" of Texas. We are surrounded by so many incredible venues – the best thing about this area is that each one is completely distinctive! If I have clients that love Edwardian-industrial, I send them to Iron Manor. If they love rustic, Big Sky Barn. If they are looking for low country Southern traditional with a twist, I recommend Arrowhead Hill. The Carriage House is absolutely classic. Olde Dobbin Station is perfect for couples looking for that historic touch. The Farmhouse and The Meekermark offer white barn options for both large and intimate events. The Luminaire is modern and sleek. There are truly SO many options! We really do love this area and the options that it offers couples who prefer to wed outside of the city. 
---
A special thank you to Bridgette Wright and Tiffani Price from Love Birds & Co. for sharing their insight on how to use your venue as part of your wedding design! Visit Love Birds & Co.'s Brides of Houston vendor profile to see all the incredible services they offer for your celebration and find our complete list of style school lessons in the Brides of Houston Spring/Summer 2021 issue! Cheers!
Other Local Vendors:
Southern Rum Runners, Cakes by Gina, Cafe Natalie Catering, Blooming Gallery, LG Event Entertainment & Production, Flora + Fauna, Monarch Limo, Royal Coach Classic Limo, Half Moon Lettering, Katy Cox Photography, Divisi Strings, Iron Manor