Meet The Team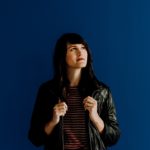 Ali Minetree
Owner + Lead Photographer
About
Hi, I'm Ali! I'm a Houston-based wedding photographer who specializes in capturing romance in a colorful, natural and fun way. I provide warm and fuzzy photography for people who value genuine emotion, candid moments and getting a little bit weird. If that sounds like you, I think we would be perfect fit! I shot my first wedding in 2014, and have photographed over 100 marriages since then. (Let's not count up how many pieces of cake that equals...) I go beyond just capturing pretty images by using a documentary-style approach to tell the whole story of your wedding day. I pride myself in my ability to allow my couples to feel completely relaxed, comfortable and their in-love selves in front of my camera.
featured in
Many Asian cultures have their own version of a wedding tea ceremony with different ceremonial traditions and garments involved. For this editorial, we wanted to sho...
CONTINUE READING >
We're coming at you today with all the deets – that is the details of course! We are huge proponents of finding beauty in the small things and turning something si...
CONTINUE READING >
Choosing a wedding photographer is a BIG DEAL. After the cake is eaten, the dress is dirty and the flowers wilt, your wedding photos will be the only remaining memen...
CONTINUE READING >