Houston Wedding Planner
---
ADDRESS:
College Station, Texas 77845
Meet The Team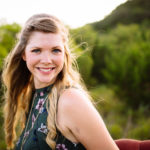 Heather Alana
Owner - Lead Planner

Ashley Michelle
Assistant Planner

ShawneeDawn
Lead Coordinator
About
Our goal is to help you each step of the way, giving each client the love and attention you deserve. We want to infuse your event with details that help the guests learn more about you. Each event is tailored to your unique characteristics and traits as a couple. Whether you are the kind of couple who enjoys backpacking through the mountains, chartering a yacht in the Caribbean or curling up with your favorite book and beverage - we use these key facts to create a truly memorable epoch, curated with the smallest, personalized details. Ensuring your guests walk out with all the senses being stimulated, evoking an emotional response that reflects the couple being celebrated.  There is nothing we love more than a flawlessly curated event, brimming with enchantment and personalized touches epitomizing the client and their sense of style. Our mission is to streamline the design process for an effortless and stress-free planning season, leading up to the magical celebration where everlasting memories are created and captured.We serve College Station, Houston, Austin & beyond. With a love for travel, we are not bound by our city limits & enjoy the chance to plan destination events!