Meet The Team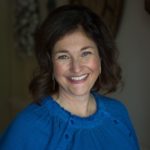 Joanna Kenney
Owner and Designer
featured in
Searching for the perfect palette for your wedding celebration? We've got the ultimate inspiration for you in five gorgeous shades, with exquisitely curated details ...
CONTINUE READING >
The perfect infusion of luxury and rustic in a classic Texas style, The Vine is the inspiration for this Romantic Vineyard wedding design. The Tallest Tulip created...
CONTINUE READING >
Aariana and Forrest's vintage barn wedding is oh-so-pretty in pink, we just had to share! From the jaw dropping florals by Flower Vibes to the impeccable vintage tou...
CONTINUE READING >