Meet The Team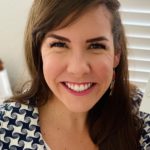 Adrienne Hoffman
Owner and Calligrapher
About
I specialize in envelope addressing and signage for your wedding or event. I look forward to working with you!
featured in
In this season's style guide, we are showing off how to put a twist on traditional and seasonal wedding inspiration like the bespoke botanical details that update th...
CONTINUE READING >
One of our favorite stylistic tricks is tying together various elements and areas of your wedding, and what better way to do so than with suites and sweets like thes...
CONTINUE READING >
Vintage details and a punchy color palette combine to create this chic inspo bursting with all the vibrant elements we love about summertime! Centered around a round...
CONTINUE READING >