Meet The Team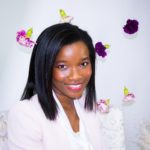 Nanan Konan
Owner
About
Hello,I am Nanan Konan, the Lead designer at OVA. I have been loving and doing design since ever. In 2017, I chose to design and plan my wedding. This journey deeply reminded me how much I had been fascinated by design and decoration ever since my childhood. I then decided to come back to this old dream that I had put on stand-by for a more "conventional" career. This was the birth of "OVA"! These three letters stand for "On Vous Attendait," a French phrase to share my leitmotiv "An atmosphere designed and thought out just for my Guest, You."Since it is my dream to work in the event industry, I am enjoying each moment I spend creating these unique moments. Thank you for giving me this chance. Creating one-of-a-kind events and artful pieces is just a huge blessing I am so grateful for.Profoundly grateful for all the blessings in my life. I love to travel worldwide, sharing smiles, joy, and hope as much as I can. Happy mom of an adorable little guy, blessed with a talented, lovely hubby and a family full of love. I deeply believe that giving is a highway toward life and joy, so every project participates in helping others. This is why a part of our earning is shared to support children across the world through St. Jude Children's Research Hospital and Compassion. This is a little picture of me!I can't wait to start curating your special event.
featured in
Some traditions are meant to be kept, while others are meant to be elevated over time – it's safe to say this winter color palette inspo is the perfect mix of both...
CONTINUE READING >
Intimate, fresh and French-inspired, this styled shoot was simplistic in design, but still so full of style! The natural elegance of The Creative Chateau set the to...
CONTINUE READING >
Planned and designed by the creative Lillie Jane Designs, this styled shoot is a Brigerton-inspired blend of the upscale elegance of a modern bride and the rich vi...
CONTINUE READING >