Meet The Team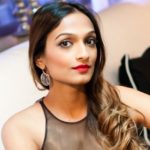 Sobi Qazi
Founder | Creative Director
About
Sobi Qazi followed her dream career in 2009, by launching a wedding and event planning company in Houston called Lion & Lamb Event Services. As each celebration was accomplished, Sobi realized her devotion to being part of a couple's most important day of their lives was truly enjoyable and satisfying to see it all come together seamlessly. From small intimate gatherings to large and lavish affairs, now re-branded as SOBI QAZI, her team have planned over 250 weddings and events.Ultimately, Sobi turned to another passion of hers, Real Estate to create a long-term relationship with the couple's in helping them find a home for their new start in life together. As each opportunity continues to help her grow as an individual to become a Realtor trusted by her clients and professionals, she believes in providing services with integrity, sincerity, and tenacity. Sobi loves what she does, from planning a beautiful celebration with a newly engaged couple, assisting a first time homebuyer, couples looking to lease or considering selling. Sobi made her two passions into a lifetime career!
featured in
Gorgeous doesn't even begin to describe Purva and Chris' cultural Houston wedding captured by Ama by Aisha! The festivities kicked off with a Mehndi night hosted by ...
CONTINUE READING >
We have such a special treat for you today as luxury Houston wedding planner Sobi Qazi shares her best advice for planning a multi-cultural wedding! Sobi is a Certif...
CONTINUE READING >
Cheers to the release of our very first issue! We wanted to jump right in and begin sharing the incredible editorial content the Houston wedding community created fo...
CONTINUE READING >