Meet The Team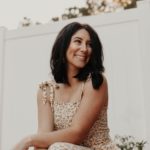 Taryn Swicegood
Lead Photographer
About
Taryn is a natural light photographer who brings so much fun and authenticity to her images. She focuses on capturing genuine moments on a wedding day and matches that mood throughout the editing process. She guides you through your wedding day so you don't have to worry about a thing thanks to her 40 page wedding guide made specifically for her brides. Check out more of her work from real wedding days on her website.
featured in
They say a picture is worth a thousand words, so these precious wedding photo moments must be worth a million! The day of your wedding can be so hectic and crunched ...
CONTINUE READING >
If you've been contemplating whether to postpone or go through with your nuptial plans on the same schedule as before, this wanderlust infused elopement inspiration ...
CONTINUE READING >