Hooray! Another New York Bridal Fashion Week is in the books! And it's no surprise we're obsessing over so many new trends to walk the Spring 2020 runway. While there was quite the laundry list of new fashions to take note of, below we're sharing three of our faves from this past week. After scolling through here, be sure to head to the @bridesofhouston IGTV to watch our Fashion Week recap video – you won't want to miss it!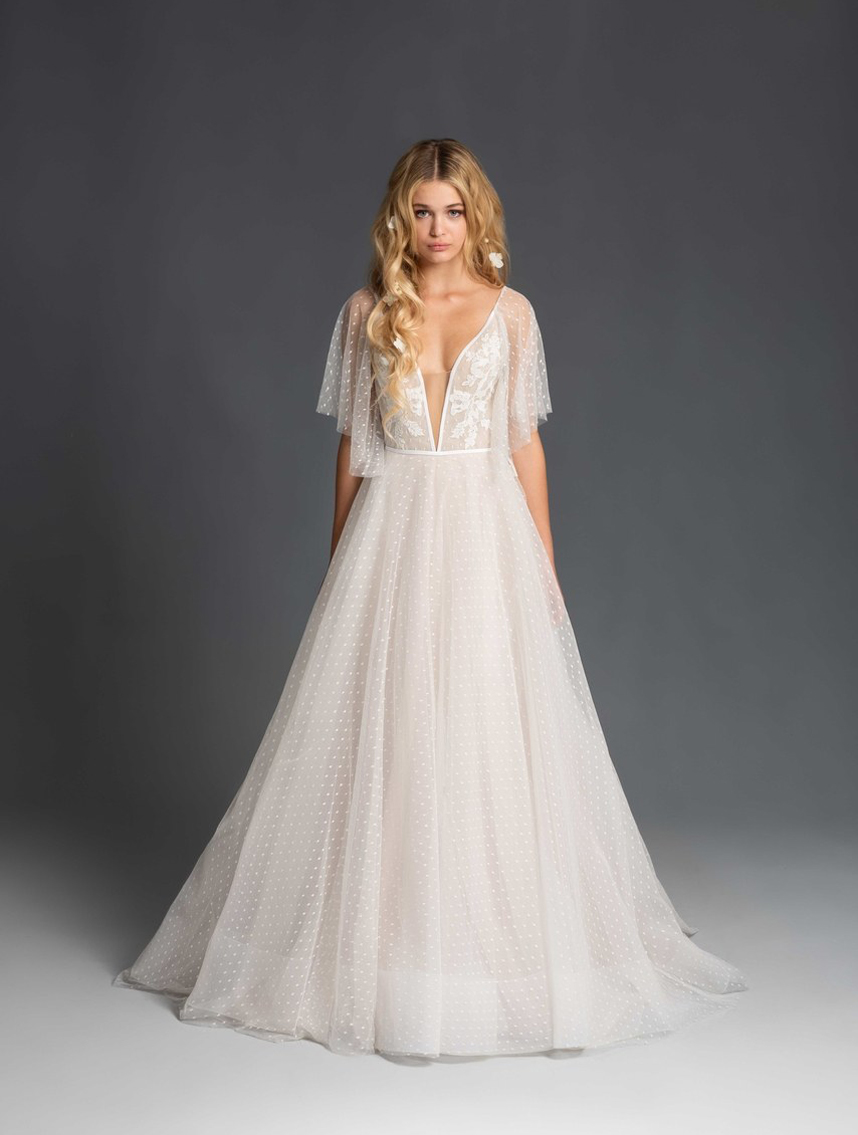 Swiss Dot
This dainty, spotted print made its way up and down the runway this season, and we can't get enough. From studded and jeweled polkadot looks, to our favorite and more commonly seen Swiss dot fabric, these feminine gowns made quite a statement. Be sure to look for this fabulous Blush by Hayley Paige style from the Spring 2020 collection at Brickhouse Bridal.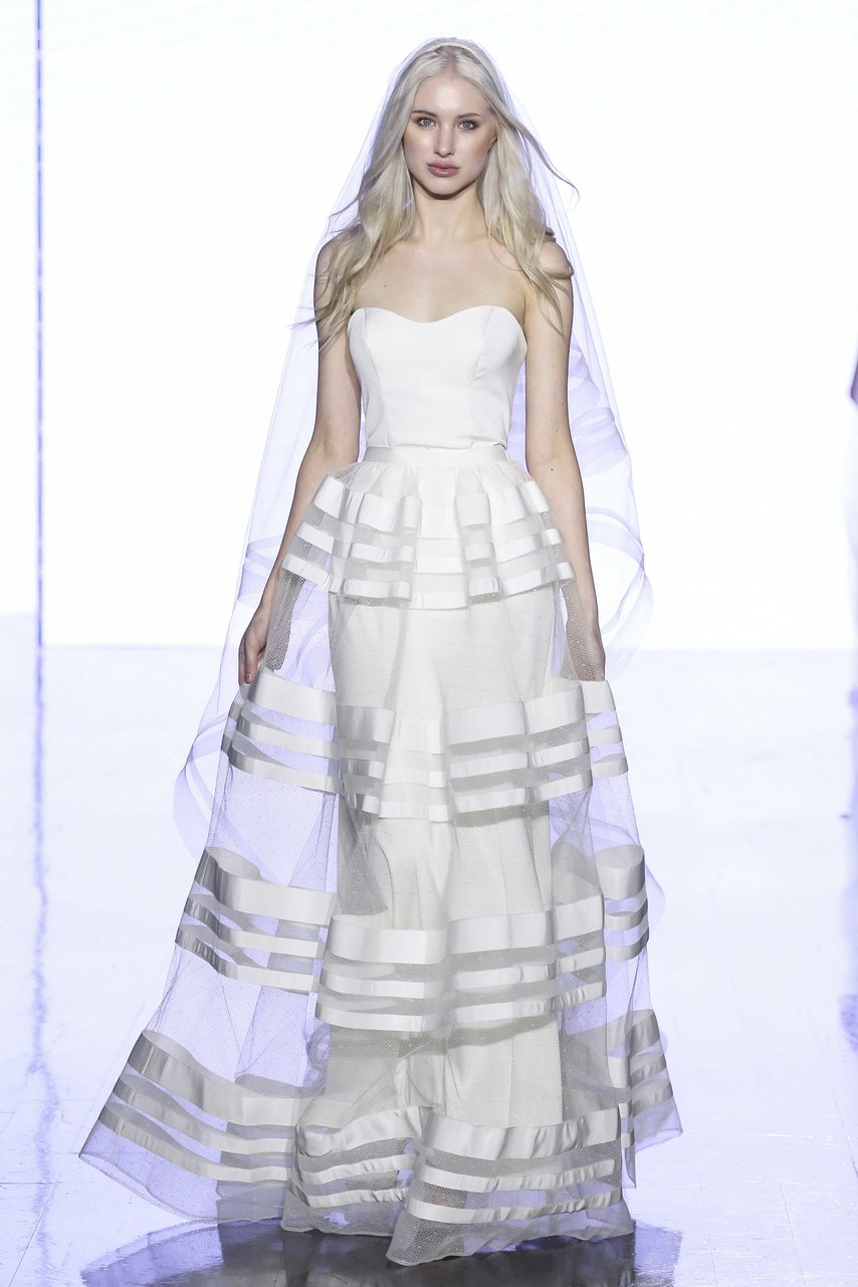 Stripes
Striped gowns were back this season, and in a BIG WAY! We spotted every look from bold lines, like in this Wtoo gown, to more subtle textures layered beneath traditional floral designs. This playful patters is a great option for any preppy, nautical-inspired, or whimsical wedding! Shop this look and other Spring 2020 Wtoo bridal gowns locally at Brickhouse Bridal, Unbridaled, Love and Lace Bridal Boutique.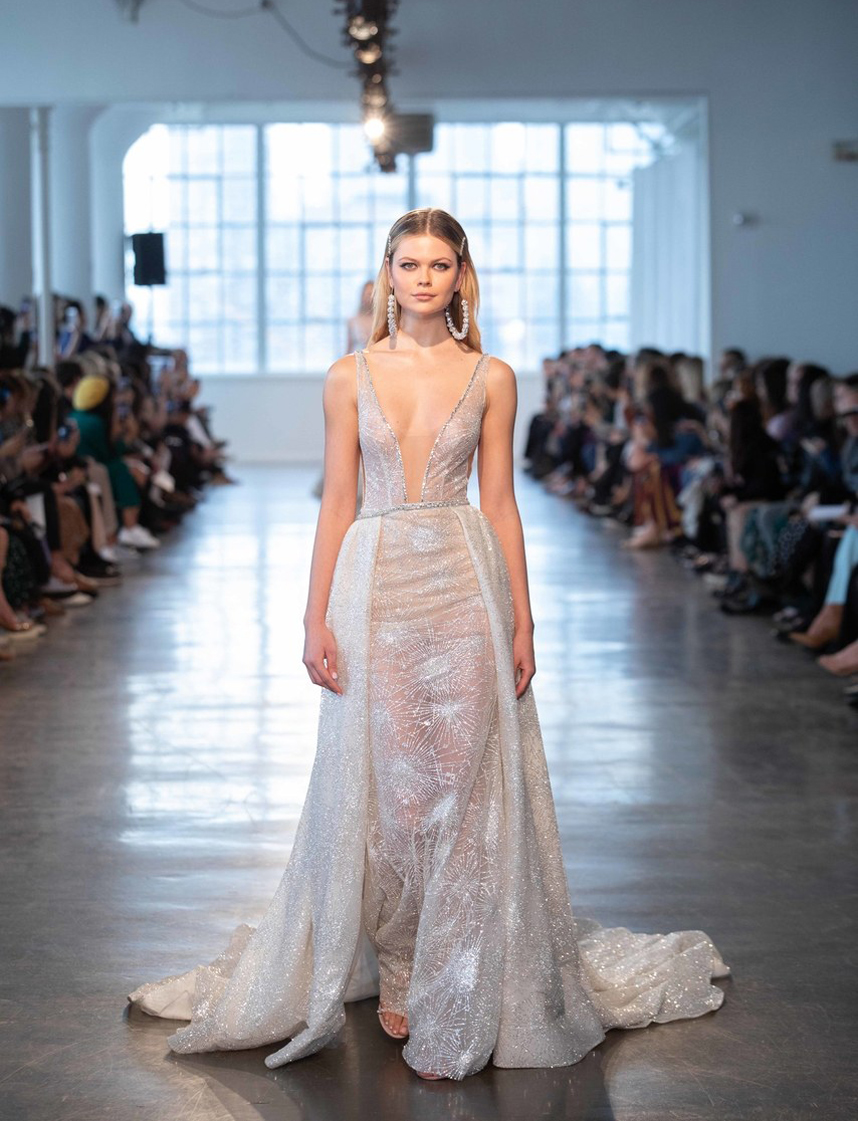 Non-Floral Pattern Play
Floral patterned- fabrics are a staple for nearly every bridal gown line at fashion week, but this season designers were seen breaking away from the standard to include non-floral textures and patterns throughout their lines. Star-scapes, water-like prints, botanical embellishments and more were spattered throughout each runway this season. The starburst pattern on the Berta gown above was easily one of our favorites in a head-to-toe sparkle. Shop similar styles in the Muse by Berta line locally at Stephen Grace Atelier.
---
Looking for other trends straight from the runway? Keep a look out for the newest to hit our favorite local stores in the months to come at Unbridaled, The Princess Bridal, Stephen Grace Atelier, Brickhouse Bridal, Houston Bridal Gallery, Belle Âme Bridal and Love and Lace Bridal.
Other Local Vendors:
Houston Bridal Gallery, Love and Lace Bridal Boutique, Stephen Grace Atelier, The Princess Bridal, Unbridaled