We're lucky to feature so many beautiful faces on each page of our brand new magazine, thanks in part to these oh-so-talented Houston hair and makeup artists! Each of these beauty gurus takes the utmost care to help their brides not only look stunning, but feel stunning as well! These Houston hair and makeup artists all bring something different and fresh to the table and we're ecstatic to show off their beautiful work in our inaugural Brides of Houston issue. Their passion for what they do shines through!
Scroll through the images below to catch a glimpse of their work as featured in the mag's gorgeous editorials! You'll find even more bombshell beauties and hair and makeup inspiration in the new issue, so make sure to look through the digital version here, or better yet, grab a copy for yourself here! Cheers!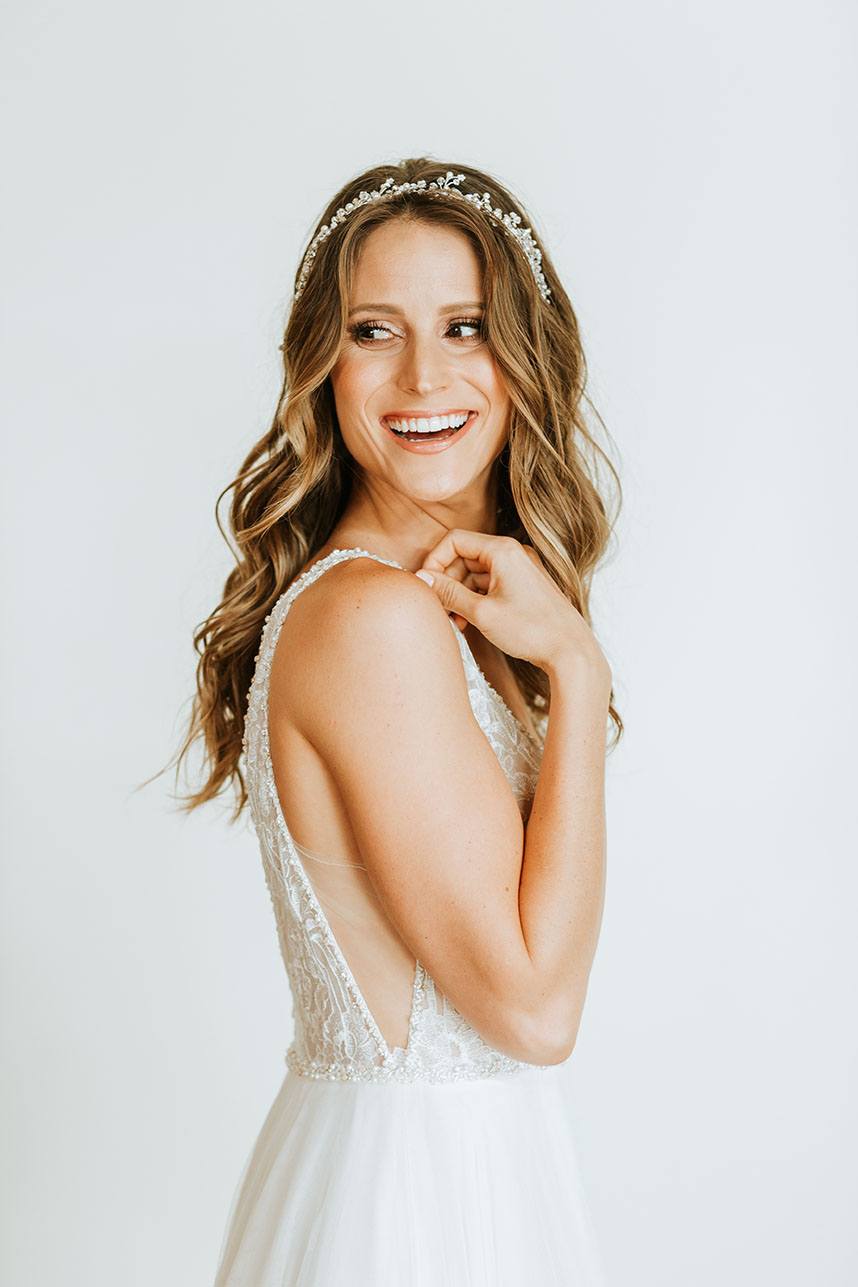 Blushworthy is a mobile makeup and hairstyling company serving the greater Houston area. Their beauty team aims to enhance your natural beauty, and they're passionate about helping you feel like the best version of yourself! While they strive to create a fun and easygoing atmosphere for their clients, they're also serious about using only the highest quality tools and products to achieve a timeless, elegant look!
Blushworthy | Tiny Mum Photography | The Vine | Love and Lace Bridal Boutique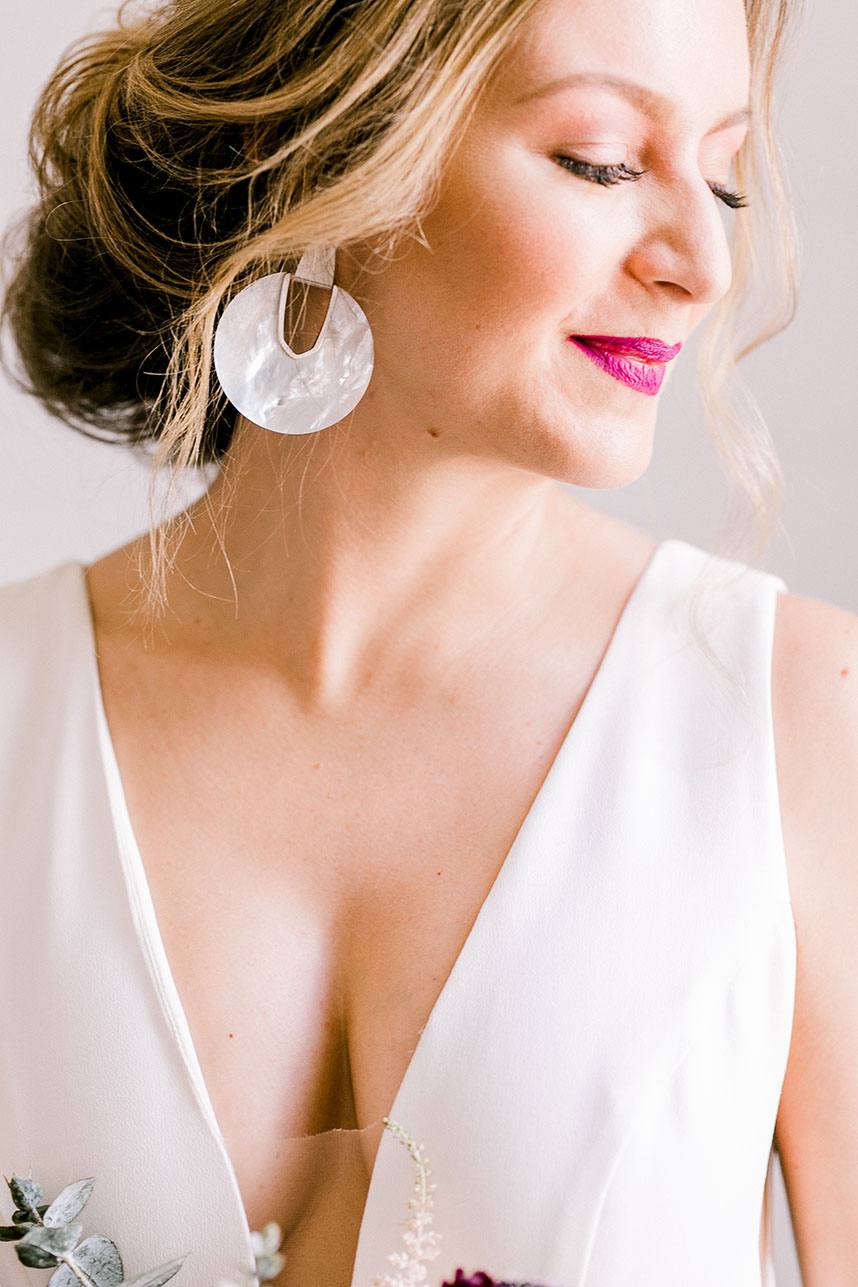 SKMU has been a go-to beauty team in Houston since 2010, with a team of experienced hairstylists and talented makeup artists who love a classically soft and romantic look but are more than willing to help you achieve whatever look you envision for your big day! The ladies at SKMU believe you deserve to feel your best on life's most special days, and they delight in helping you experience that feeling!
Sunkissed and Made Up | Bella Luna Event Planning | Smith House Photography | Unbridaled | F. Dellit Designs | The Space HTX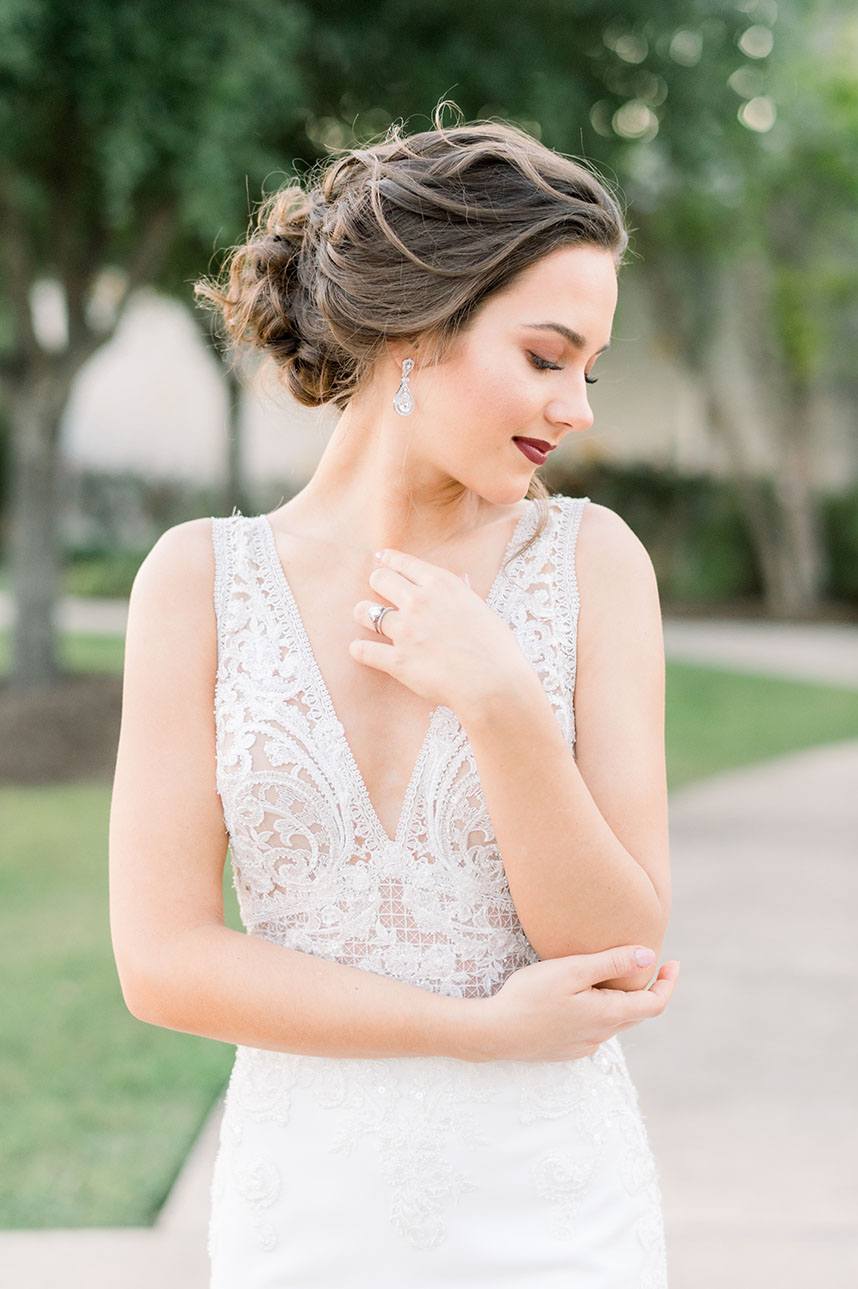 Artists Amy and Chelsea started their hair and makeup biz because they couldn't ignore an undeniable passion. They find such joy in helping brides look gorgeous and feel amazing for the biggest days of their lives. Their name alludes to their favorite style – effortlessly chic, perfectly imperfect and tousled and teased, of course!
Tousled and Teased | The Princess Bridal | Catherine Smeader Photography | Briscoe Manor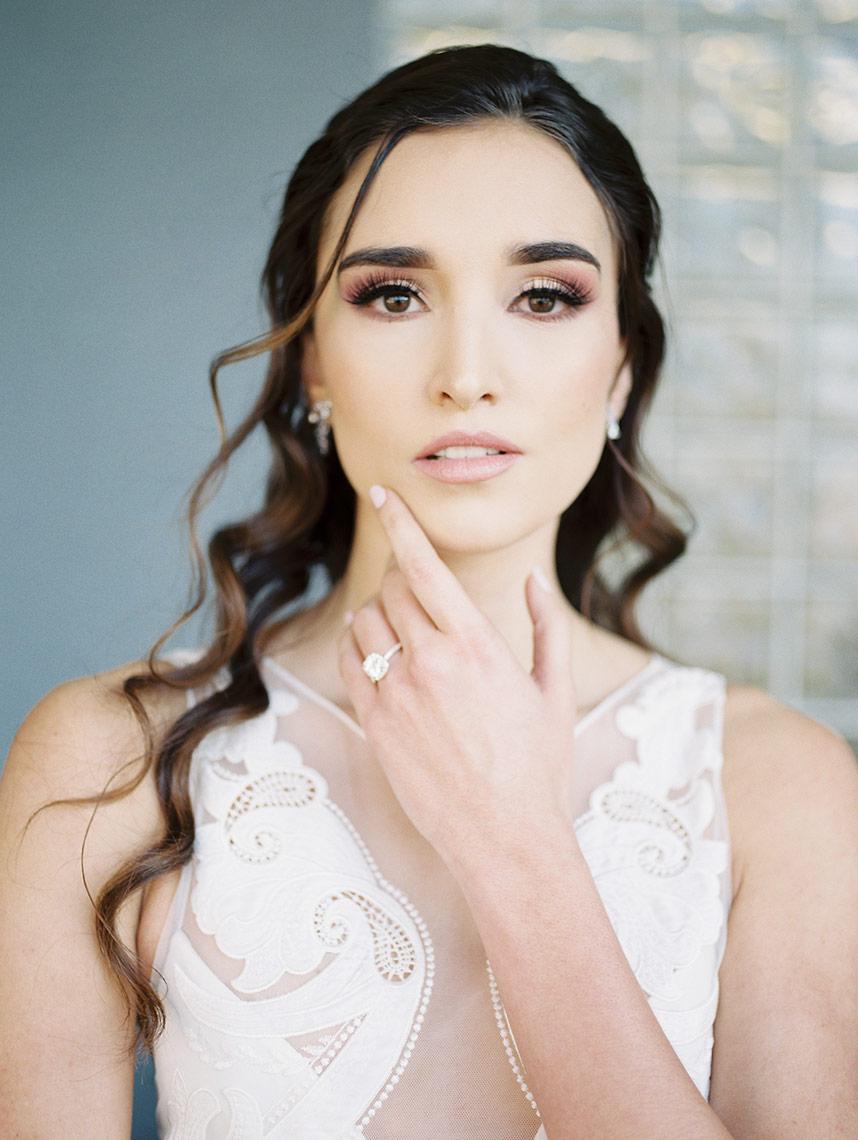 "Hey, doll" isn't just a term of endearment for the HDB team; it's a way of life! The talented ladies behind Hey Doll Beauty love embracing their true Southerner, serving Houston and beyond with gorgeous hair and makeup services with a smile and southern hospitality. They're ready to travel and ready to accommodate bridal parties big and small!
Hey Doll Beauty | Callie Elizabeth Hair | Unbridaled | Ashlen Sydney Photography | Waters Edge Venue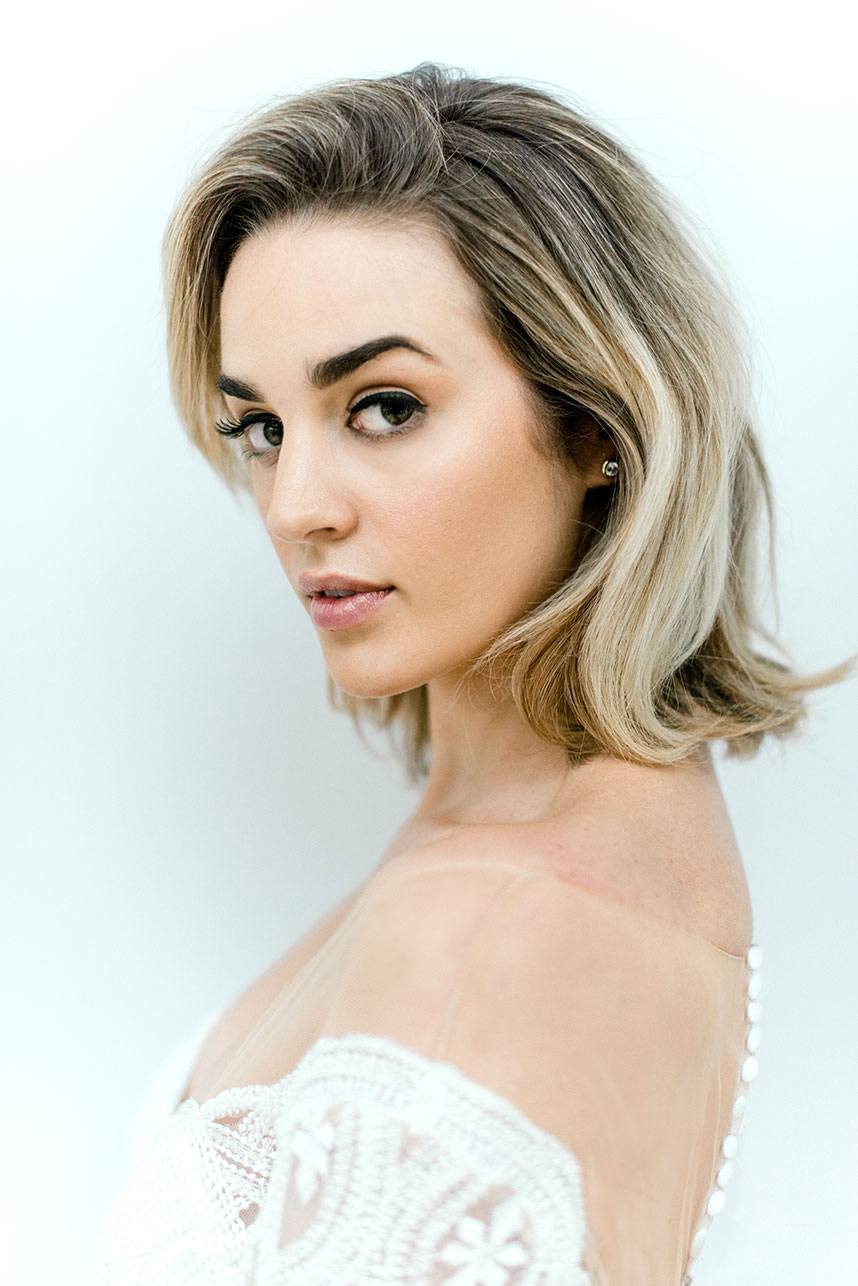 Specializing in clean, fresh makeup and effortless hairstyles, Hey Lovely was born out of a passion for offering a custom, boutique-like experience for each and every client. Attention to detail, professionalism, responsiveness and friendliness are traits their team is proud to provide. Their talented team has been recognized and published internationally for their gorgeous work, and they strive to share that same quality work with every single bride!
Hey Lovely | Stephen Grace Atelier | Josh & Dana Fernandez | The Meekermark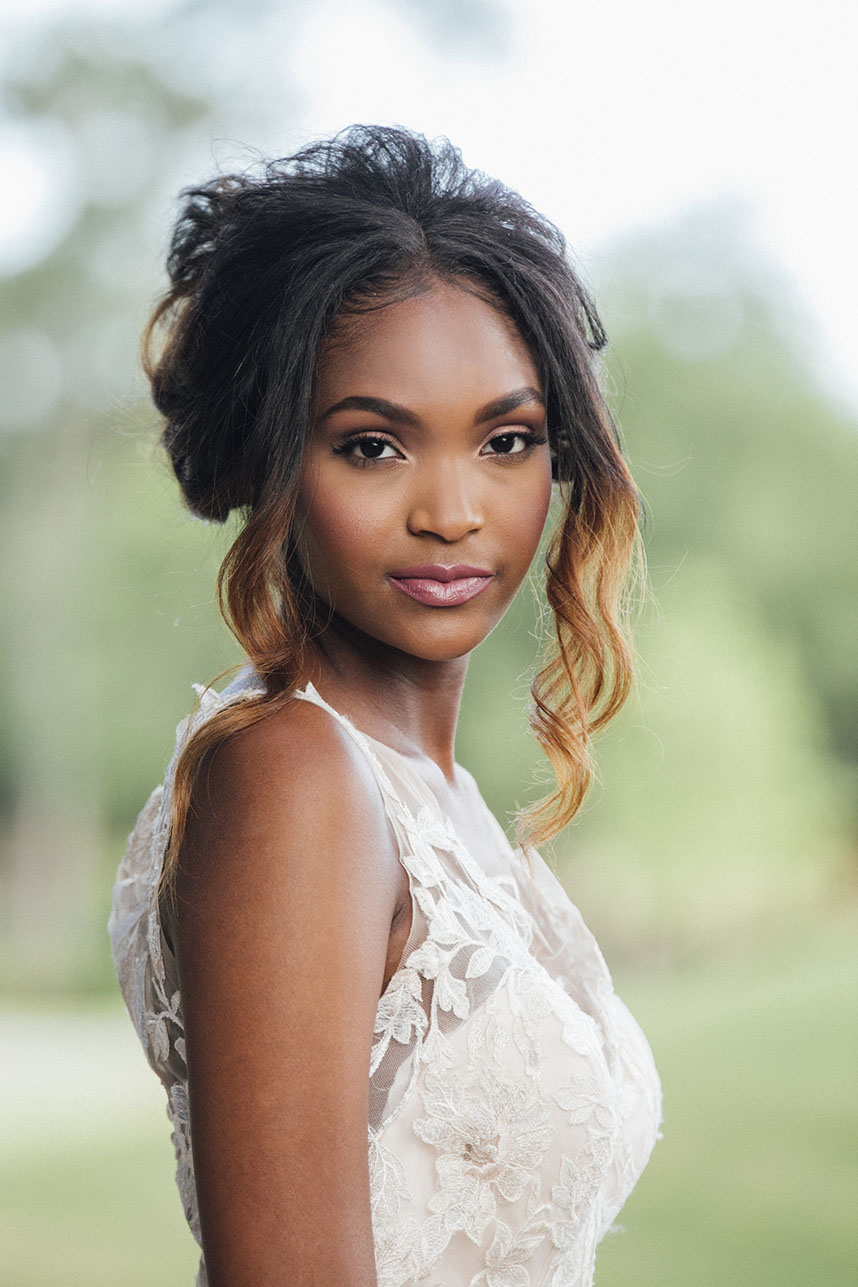 After years of working with talented Houston hair and makeup artists, twin sisters Hailey and Kailey embarked on their own beauty adventure, naming Etoilly Artistry after their great-grandmother who owned a Houston beauty salon decades ago. The ladies at Etoilly Artistry love combining romantic, textured and tousled hair styles with fresh, understated makeup, although they love doing fabulous glam looks, too! No matter what, they strive to put their clients' visions first and help them achieve a look they absolutely love!
Etoilly Artistry | Meeker Pictures | Brickhouse Bridal | The Woodlands Country Club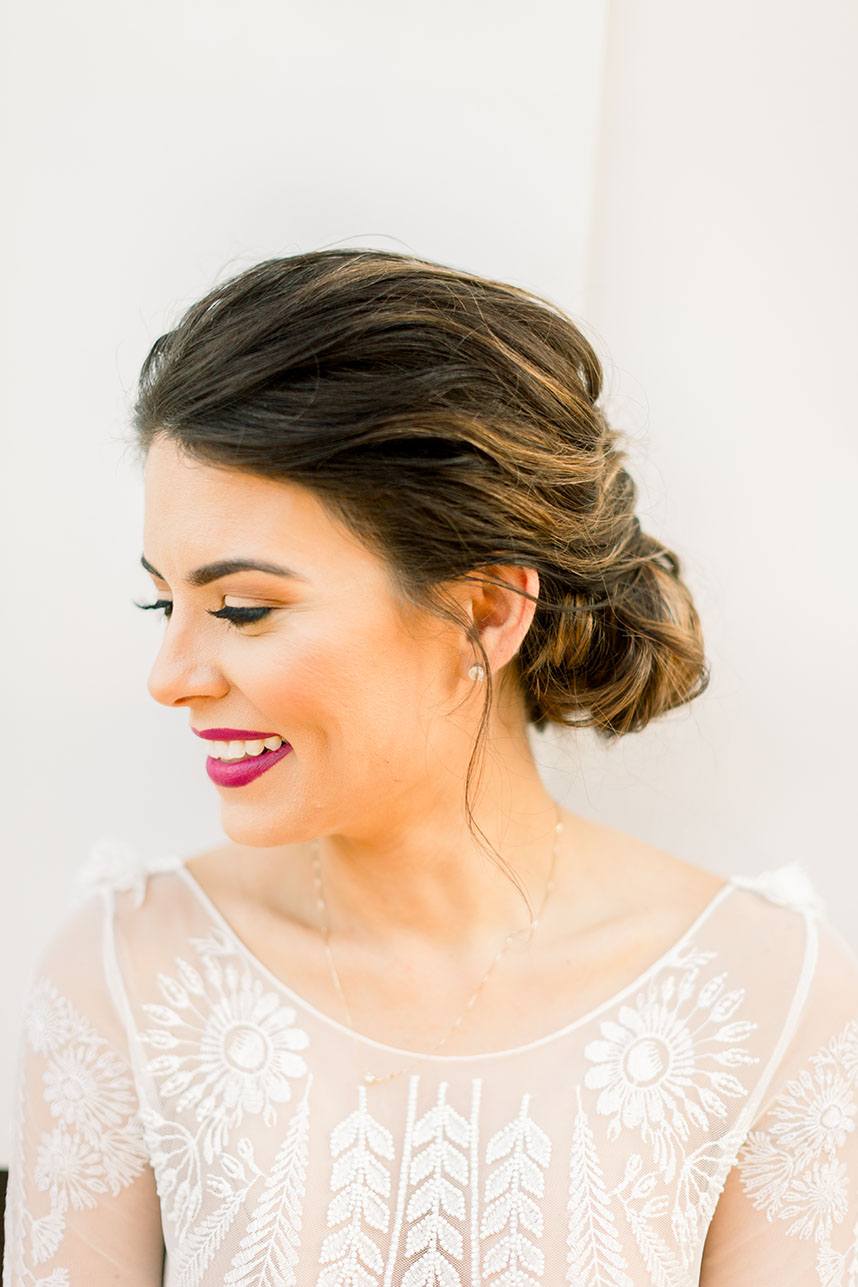 As a professional hairstylist with an intense affinity for weddings, Callie McWhirter of Callie Elizabeth Hair decided to combine her two passions into a career she absolutely loves, building a team of other talented artists as she went! The ladies behind CEH love seeing the glow in a bride's eyes when she feels just as beautiful inside as she looks on the outside. No matter the hairstyle you desire, the CEH team can help you achieve it!
Callie Elizabeth Hair | Hey Doll Beauty | Fulleylove Photography | Unbridaled | Tammy's Table | The Carriage House
Other Local Vendors:
Ashlen Sydney Photography, Bella Luna Event Planning, Blushworthy, Briscoe Manor, Callie Elizabeth Hair, Catherine Smeader Photography, F. Dellit Designs, Fulleylove Photography, Hey Doll Beauty, Josh and Dana Fernandez, Love and Lace Bridal Boutique, Smith House Weddings, Stephen Grace Atelier, Sunkissed and Made Up, Tammy's Table, The Carriage House, The Princess Bridal, The Space HTX, Tousled and Teased, Unbridaled, Waters Edge Venue