We're so excited to share some of the best bridal organization tips today from one of the top Houston wedding planners, Lisa Krishman of Bella Luna Event Planning! Lisa is a Certified Wedding and Event Planner serving couples in Houston and beyond. As a planner, her goal is to make couples' dreams a reality with an event that surpasses their expectations. In Lisa's eyes, the best benefit of hiring a wedding planner is being able to enjoy every moment while leaving the behind-the-scenes details to a professional. However, during the pre-wedding planning process, most brides want to be involved in decision-making, of course, and must be able to organize their thoughts and ideas, keep notes and records together and be able to communicate their ideas to their planner in order to make those ideas a reality. What's the best solution? Lisa's biggest wedding planning organization tips revolve around a wedding binder and style board, and below, she's sharing some insider tips for making wedding planning the least stressful and most efficient time possible!
Photo // My Happy Lens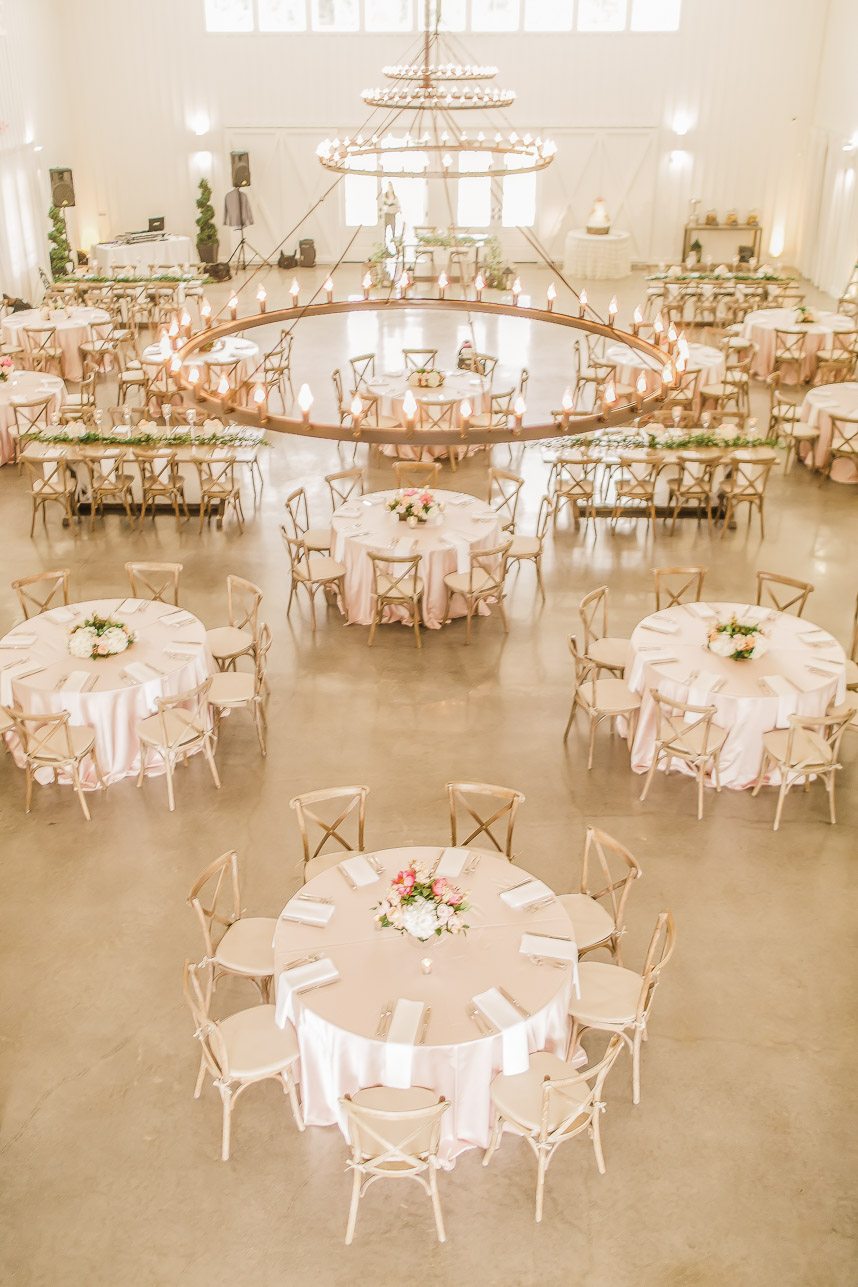 1. What are the top 4-5 items to include in a wedding planning binder? 
Organization from the start is a MUST! Whether you prefer a physical binder or like to keep it digital, having all wedding documents in one place will save you a lot of trouble and stress. When creating a binder for your big day, there are several items that should always be included!
First, you need a budget! As you go to each vendor meeting, you will want to see where you are and how much you have allocated for each particular vendor. A budget is fluid and needs to be adjusted as you contract vendors, so be sure you have an updated version handy.
You will also want a detailed layout of your venue. This will come in handy as you make plans. For instance, florists and linen companies will need to know quantities and sizes for tables to ensure your linens are the appropriate size and that centerpieces are proportionate. Or when considering music, you will want to know if your layout allows space for a band or a DJ. About a month before the big day, we always go back and update our layouts based on guest count, but it is still important to have a tentative version on hand.
Your binder should also include a wedding inspiration board. As you go to each meeting, you should have pictures to best convey your style and vision. More on that in a bit!
Lastly, you should have a section with all vendor contact info and contracts, as well as general wedding day info. Think of it as a cheat sheet or reference guide. Having info easily accessible is helpful for when questions pop up along the way. We also suggest highlighting important dates on contracts such as when payments and final guest counts are due, for ease of use.
Keep your binder organized, up to date, and as simple as possible so you don't become bogged down.
2. How can a bride use style boards to communicate her vision to her planner and other vendors? What should go on them?
Style boards speak for themselves! They paint the overall look, feel and style for the big day. We all use adjectives to describe our style: whimsical, vintage, modern, elegant, classic… the list goes on. Strictly relying on adjectives can cause misinterpretations of what you really want. Once the venue has been selected we take those adjectives and images to customize a style board for our couples. We use this board as we go to each vendor so that everyone is looking at the same aesthetics to build on.
Your board will need to have a bit of everything! Cake inspiration pictures, possible wedding and bridesmaids' dresses, floral for both centerpieces and bouquets, ceremony inspiration, suits and invitations. The overall color palette with any specified patterns and textures is also included. Together, this  will give your vendors a clearer understanding of what you are looking for and a solid foundation to build on.
Keep in mind inspiration boards are just that: inspiration! As each vendor looks at the board, more ideas can be developed, yet you can rest assured the look will remain cohesive. This is by far one on the best tools a couple can utilize to express themselves!
3. What advice do you have for brides when it comes to breaking up the planning as to not get overwhelmed?
Organize! It is important to look at how much time you have from the beginning of the planning process until you say, "I do". Prioritize what needs to come first!
When building a checklist for our couples, we first look at how much time we have from start to finish. We also consider which vendors they are interested in booking in order to build a comprehensive plan. Our checklists outline what needs to be done and when.
Remember, being organized will make your wedding planning experience smoother and more enjoyable. Having a solid plan will also minimize wasting time and that potential overwhelming feelings that comes with uncertainty. Be confident and show everyone you are ahead of the game!
---
Special thanks to Lisa Krishman of Bella Luna Event Planning for sharing these valuable organization tips! For more information on Lisa's wedding planning services, view Bella Luna's vendor profile!
Other Local Vendors:
My Happy Lens Photography, Bella Luna Event Planning, The Farmhouse