It's no secret a skilled wedding photographer plays an essential role in creating lasting memories from your wedding day. Jenny Ren at Studio Rendition knows just how important capturing those special moments are – it's what she loves the most about her job as a wedding photographer! Keep reading to see how she ties in her unique style with the bride and groom's preferences, how she gets the perfect shot and a peek into what a typical wedding day photo timeline looks like.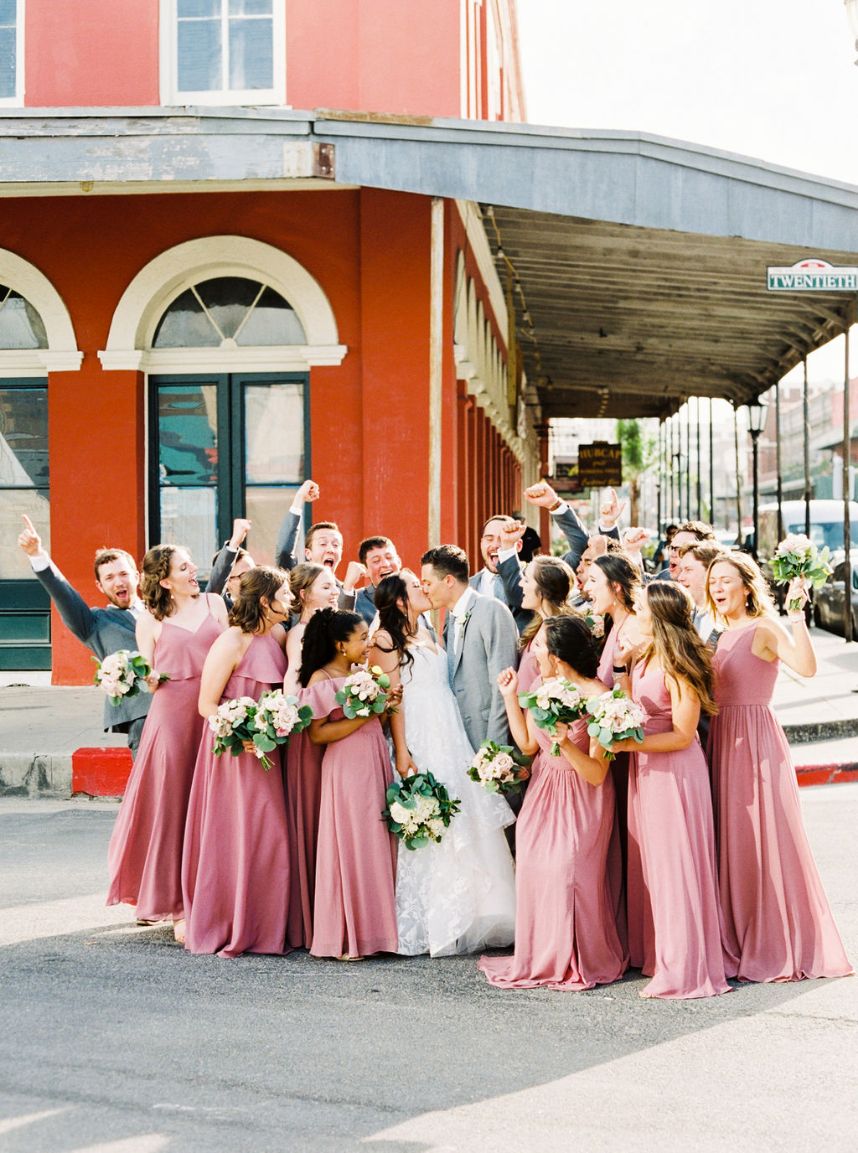 Photo // Studio Rendition
Describe your photography style.
I am a film wedding and portrait photographer. I have a dear passion for film photography and approach all my weddings and portraits sessions in a genuine and unique way that combines documentary and fine art styles. My goal is to capture each couple's story through emotional, romantic and timeless images.
What do you love most about being a wedding photographer?
What I love most about being a wedding photographer is being able to help each couple capture and preserve feelings and emotions felt throughout the wedding day. I love making real connections with my couples and bringing out their personalities in the images.
What does a general wedding day photo timeline look like?
The wedding day photo timeline plays an important role when planning the big day. I always offer to draft up a photo timeline for my brides so they get an idea of how the day will flow based on photography.
Here is a sample of the photo timeline:
2:00 – 2:45 Bridal details
2:45 – 3:00 Girls finish getting ready
3:00 – 3:30 Bride getting dressed
3:30 -4:00 First look/bride and groom portrait
4:00 – 4:45 Bridal party portraits
4:45 – 5:15 Photograph ceremony setup and reception details
5:30 – 6:00 Ceremony
6:00 – 6:30 Family portraits
6:30 – 7:00 Bride and groom sunset portraits
7:00 – 10:00 Reception
Do you lean toward bright and airy or dark and moody photography?
I lean towards the bright and airy style of photography, and also love experimenting with contrast and shadows. My heart beats for soft natural light, luminous skin tones and beautiful scenes with sweet human connections.
Any tips on getting those perfectly styled detail shots?
Whether it's the invitation suite you carefully picked out or that handkerchief your grandmother made for you, meaningful details can add so much to the story of your wedding day and your relationship. Talk to your florist about providing just a few loose blooms and greenery for styling your bridal details. This will help getting those perfectly styled detail shots!

---
We can't thank Jenny of Studio Rendition enough for sharing such valuable insight with us! To reach out to Jenny about photographing your wedding, message her directly via her Brides of Houston vendor profile!
Other Local Vendors:
Studio Rendition