Natalie Andrusiak, the Houston-based wedding photographer known for her candid, yet oh-so-beautiful and timeless wedding photography, chats with Brides of Houston and answers a few questions so we can get to know her just a little bit better. See Natalie's journey as a Rocky Mountain wedding photographer relocating to Texas below!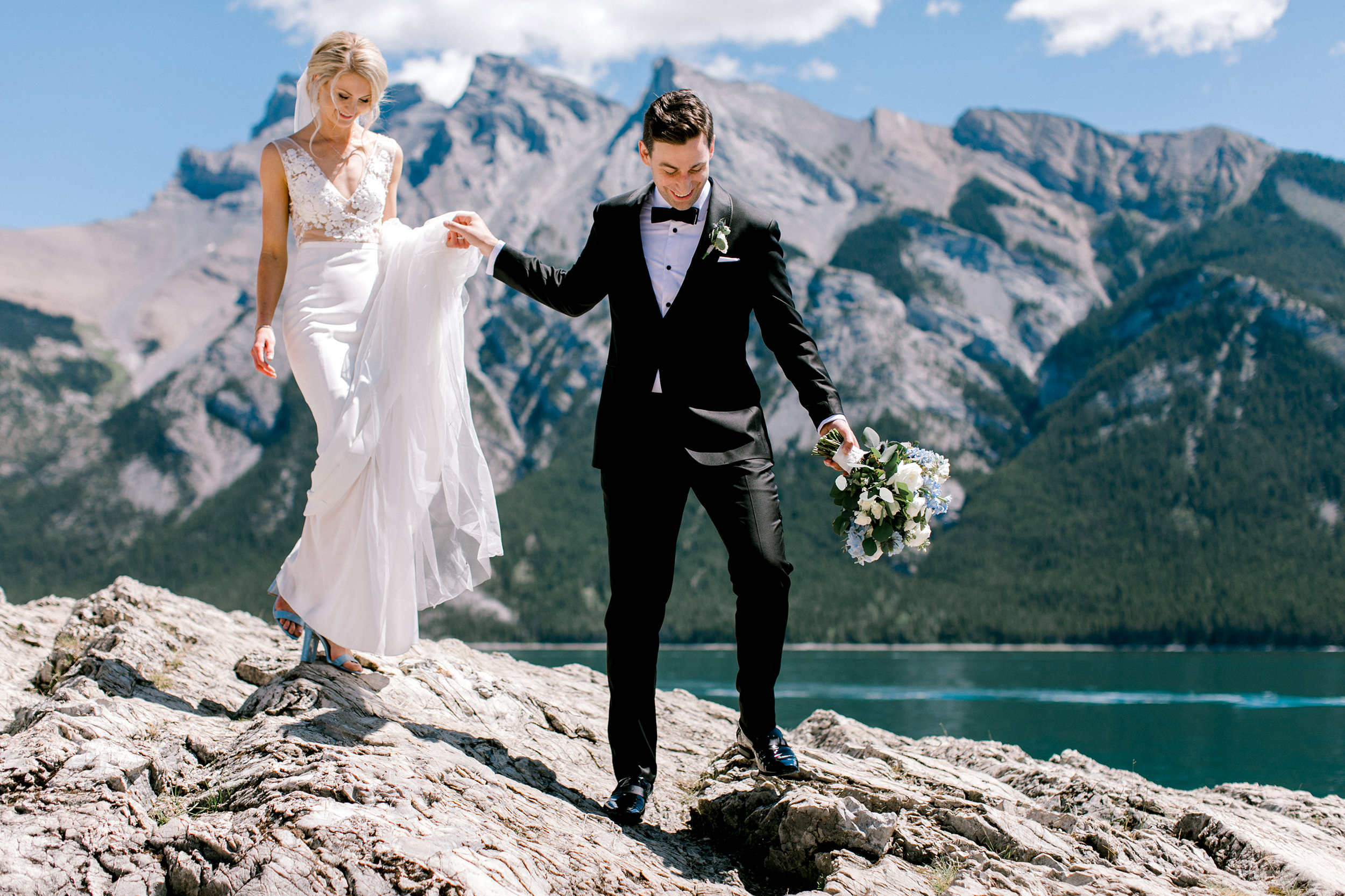 Photo // Natalie Andrusiak Photography
So, who is Natalie Andrusiak?
I am a wife and mother, a lover of beautiful things and a lover of love. When I am not behind my camera, you can find me chasing around my two beautiful children, Jude and Nora alongside my husband Greg. If we're not enjoying some time poolside, we're exploring a new park, catching some live music, or enjoying a bevvie on an outdoor patio.
How long have you been photographing weddings?
This year I celebrate my eighth season as a wedding photographer, and I have had the honor of photographing 150+ weddings.
What lead you into the world of wedding photography?
My passion for photography came to me later than some. Previous to my life as a wedding photographer, I was a high school English & Social Studies teacher. When the school I was teaching in planned to pilot a photography program, I jumped at the chance to be involved. The rest, as they say, is history!
What has the transition been like moving from the Canadian Rocky Mountains to Houston, Texas?
I feel absurdly lucky to shoot in such geographically different and stunning locations. The Canadian Rockies are grande and breathtaking, but can involve huge variations in weather (hello winter!) and some very harsh lighting situations. The most surprising difference I've found shooting in Houston is the absolutely dreamy light we get here – everything is so lush and wild.
What style of wedding photography can couples expect from you?
I find weddings to be a big beautiful day made up of smaller stories. My style is to blend into the background and capture these narratives. I like to observe the interactions around me and naturally capture them without interfering, while at the same time giving direction towards the best light and backdrop when possible. Each couple spends so much time planning their perfect day and I absolutely love seeing their visions come to life – it's my job to document these details so they never forget just how perfectly "them" the day was.
What are some of your favorite moments to capture?
The three things I have always on my mind while photographing a wedding are to capture the joy of the day, the romance and the overall story. I love seeing the first reaction when the couple first sees each other, whether it be walking down the aisle or during a first look. I love family reactions during the ceremony; capturing the laughter and the tears. I love the anticipation and energy during getting ready in the morning. When it comes to romance, nothing compares to the portrait session – usually the only alone time a couple will get together. I feel very lucky to be invited in and share these moments with my couples.
What advice do you have for brides looking to book a wedding photographer?
When looking for a wedding photographer, the first thing a bride should ask herself is, "Does this photographer's work resonate with me?" If the answer is yes, you should definitely shoot them a message and inquire about their availability and pricing, leading to the next question – "Is this photographer within my budget?" If they are, definitely ask to meet them either in person or over Facetime/Skype (I personally take most of my meetings virtually!), and get to know them a little better!
Your photographer is the person who you'll spend the most time with on your wedding day, so you definitely want to have a personal connection with them. I want every one of my potential brides to feel confident in knowing how I work and what to expect.
---
Thank you to Natalie Andrusiak for giving us a behind-the-scenes look at her journey and process as a modern wedding photographer. To learn more about her services, you can contact her directly through her Brides of Houston vendor page.
Other Local Vendors:
Natalie Andrusiak Photography