Today, we're chatting with expert wedding planner Tamarah Smith of Tammy's Table to get you all the advice you need to kick start your wedding planning. From upcoming trends to venue advice and a great suggestion on booking a calligrapher, Tamarah has some incredible insight into the planning process. Keep reading for our Q&A!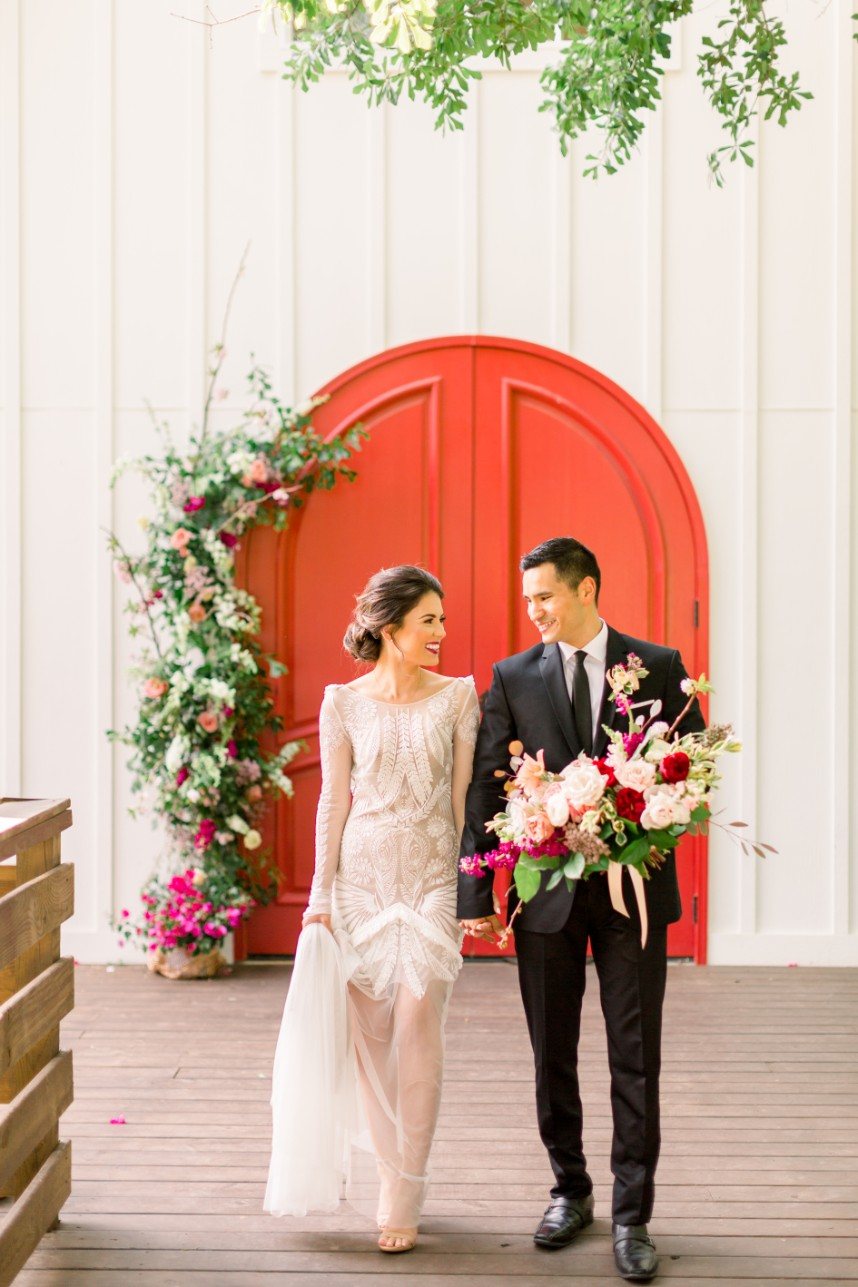 Photo // Fulleylove Photography
What wedding trends do you foresee in 2019?
There are a few steady trends that I'm excited to see carried over into 2019 such as the first look, unplugged ceremony and the couples hashtag, but my favorite trend for 2019 is the last dance. There is something that is truly magical about the last dance a couple takes before they make their big exit. The venue has cleared and a beautiful calm sweeps the room as the couple sways back and forth. I love this moment for my clients and hope that it becomes more than just a trend, but a lasting tradition!
What is your number one piece of advice for couples preparing for their big day?
I sincerely advise couples to focus on preventive measures versus damage control when it comes to executing plans for their big day. For example, HIRE A WEDDING PLANNER! There are a lot of tiny things that can go haywire on the day-of, so being prepared is key! I coordinated an amazing wedding that executed a mouthwatering dinner service. Although the menu was fantastic, it didn't exactly accommodate the seven, five and three-year-old children that unexpectedly came to the wedding. So, my assistant ran out to the nearest place that served chicken nuggets and french fries to ensure our tiny guests didn't become hangry during the reception. Having a coordinator is the best insurance your can have to ensure that you and your guests are happy and stress free.
What is the best way to achieve a cohesive look throughout a wedding?
One of the best ways to have a cohesive look throughout your wedding is the utilization of a calligrapher. Invitations are the first glimpse your guests get into your wedding, and your calligrapher can help you ensure that it's an organized and cohesive look!
Once you have a handle on your invitation design, take the colors/fonts used in the invite to carry over into other elements, such as your welcome sign, guest book, programs, table numbers and menu. It doesn't need to be matchy-matchy, but your calligrapher can creatively coordinate these concepts together to provide a uniformed appeal to your wedding stationary.
Share your favorite ways to personalize a wedding.
One of my favorite ways couples personalize weddings is by adding photos of their fur babies, photos of their engagement session and having a signature drink that reflects their personal taste.
What should a couple consider when selecting their venue?
When selecting your wedding venue I feel it's important to be inquisitive and know what your must haves are prior to visiting. Some good starting point questions are: Can this place accommodate a ceremony and reception? Does the ceremony space have an indoor and outdoor option? Will the reception space allow for dinner and dancing for all of 250 guests? Can I bring in my own catering company? Asking yourself these questions and many more will help you decide if your dream venue is the best venue for you.

---
Special thanks to Tamarah for sharing her advice with us today! To get in touch with Tammy's Table directly, you can message from her Brides of Houston profile here.
Other Local Vendors:
Tammy's Table, Bramble & Bee, Unbridaled, Callie Elizabeth Hair, Hey Doll Beauty, Fulleylove Photography, The Carriage House