Many Asian cultures have their own version of a wedding tea ceremony with different ceremonial traditions and garments involved. For this editorial, we wanted to showcase a modern take on the traditional Chinese tea ceremony by incorporating elements like the double happiness symbol (雙喜) in the invitation suite, mixing classic gold and jade jewelry with a modern red dress and suit, and introducing a lush arch as the focal point of the ceremony. Keep reading to learn more about this special Chinese tradition and see the vendors who brought this modern take to life.
Photos // Ali Takes Photographs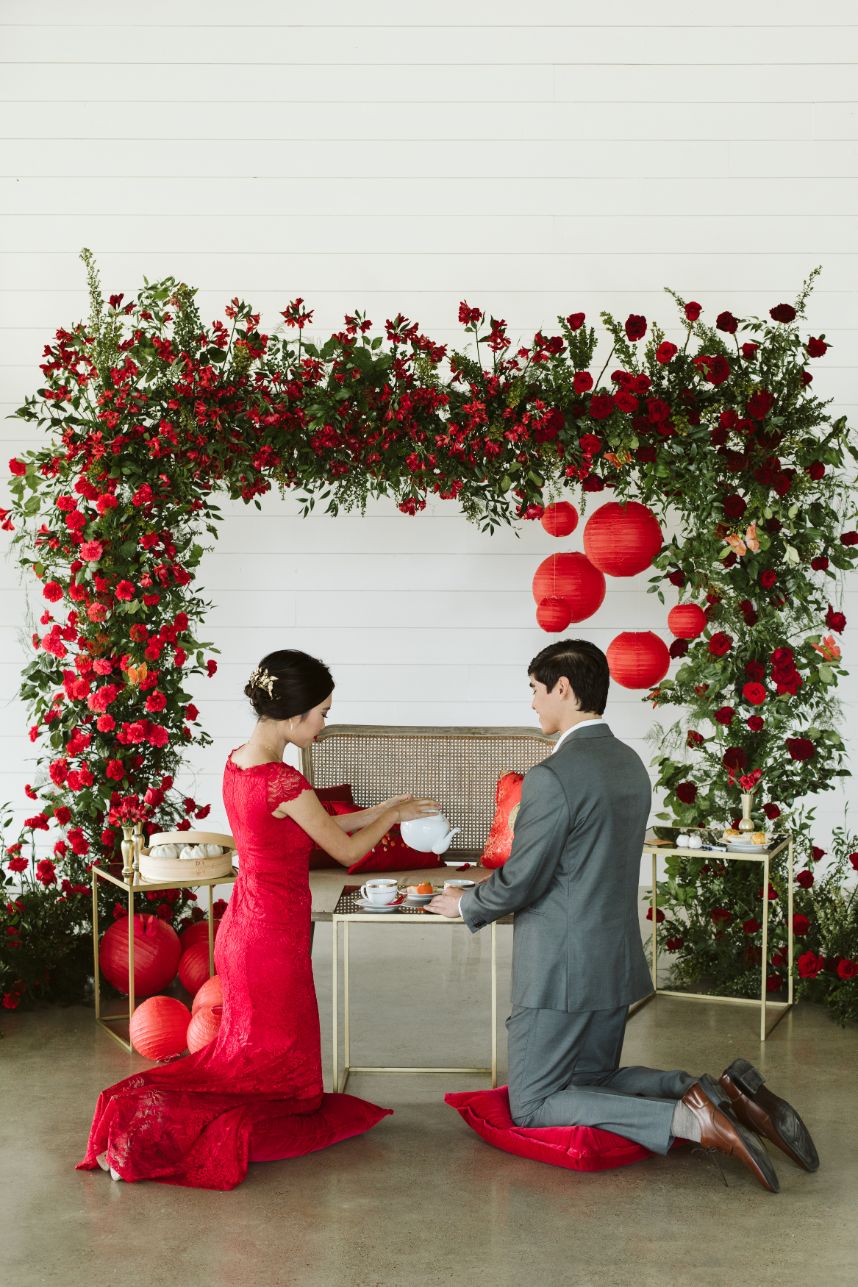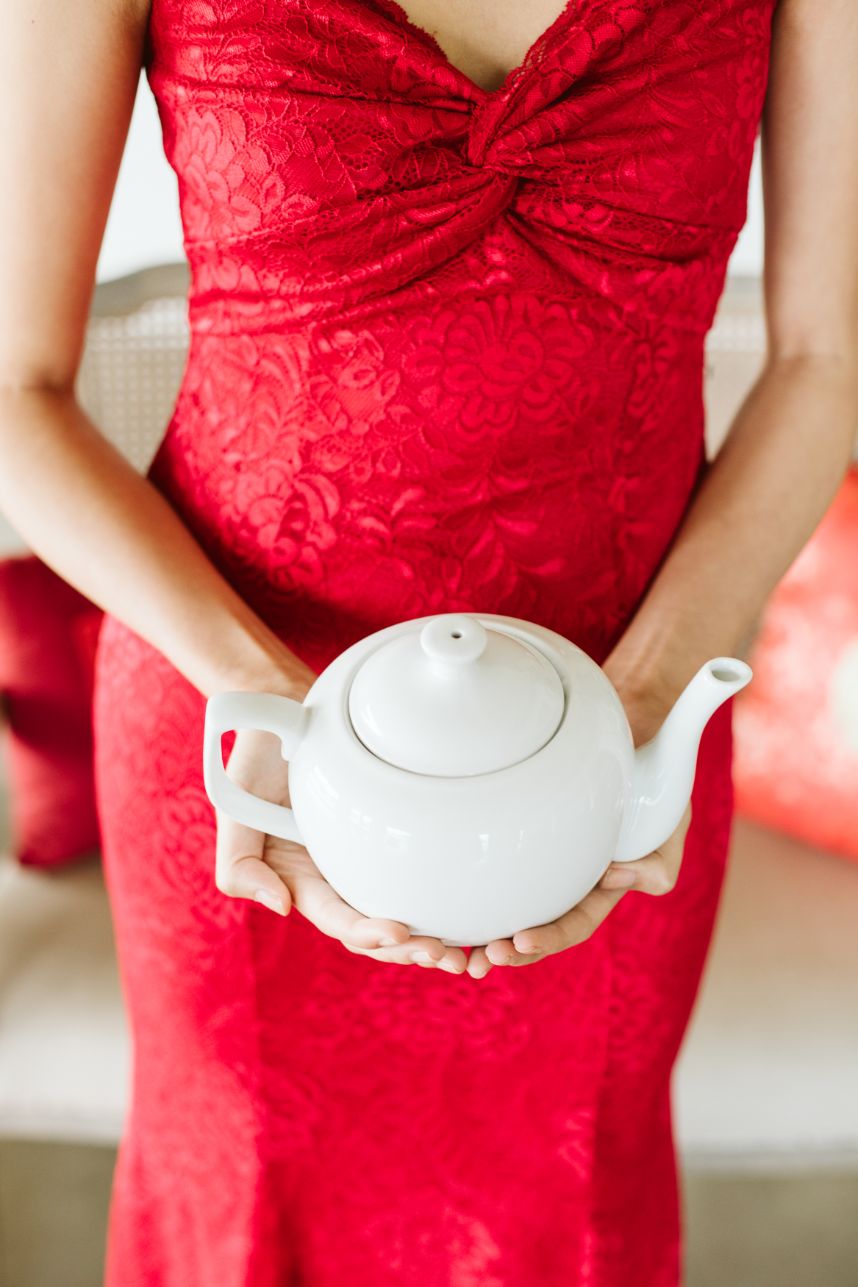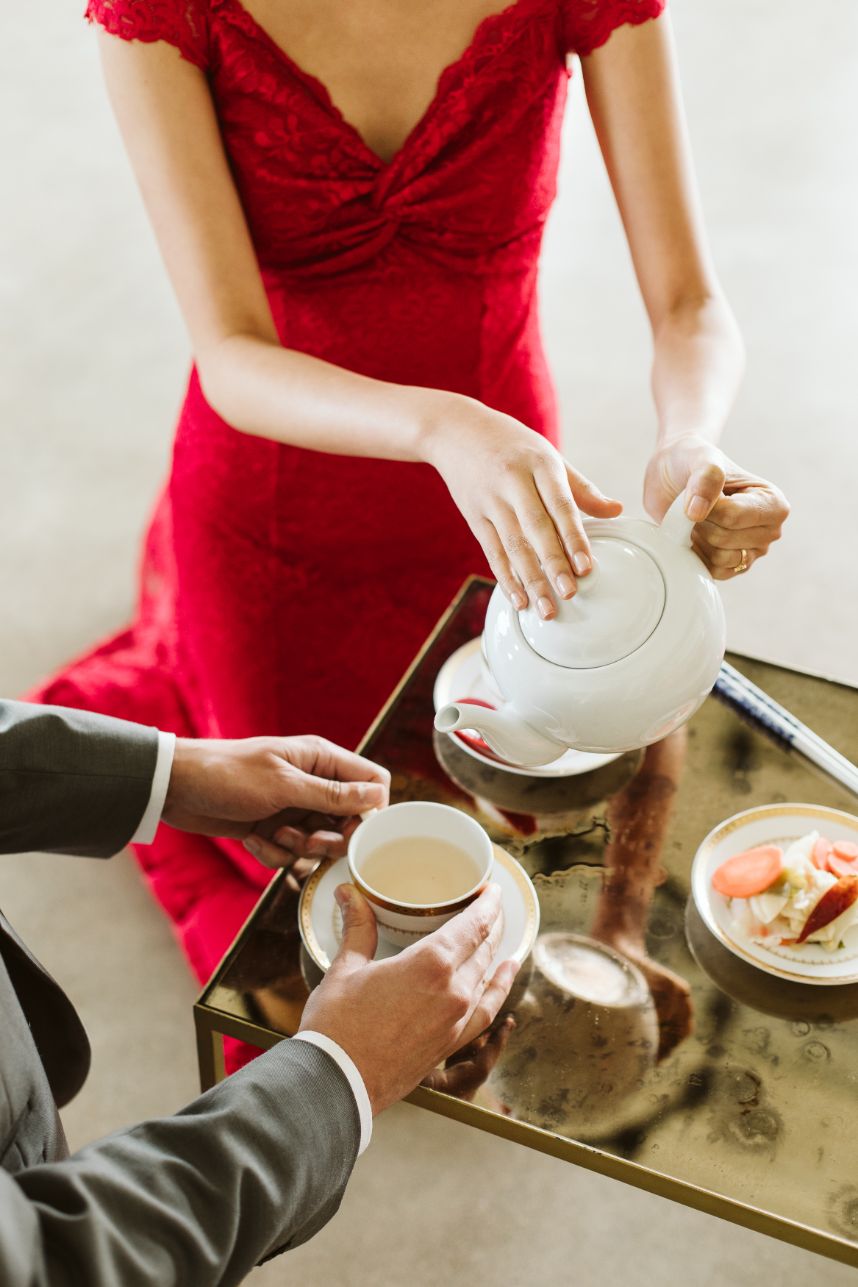 The tea ceremony is paramount to honoring the parents of the bride and groom. By serving tea to each person in their family in order of seniority, the bride and groom show their respect and address each person by their new family name (Mother, Father, etc.). In return, the parents present gifts in the form of red envelopes (hóngbāo or 红包) of money or jewelry.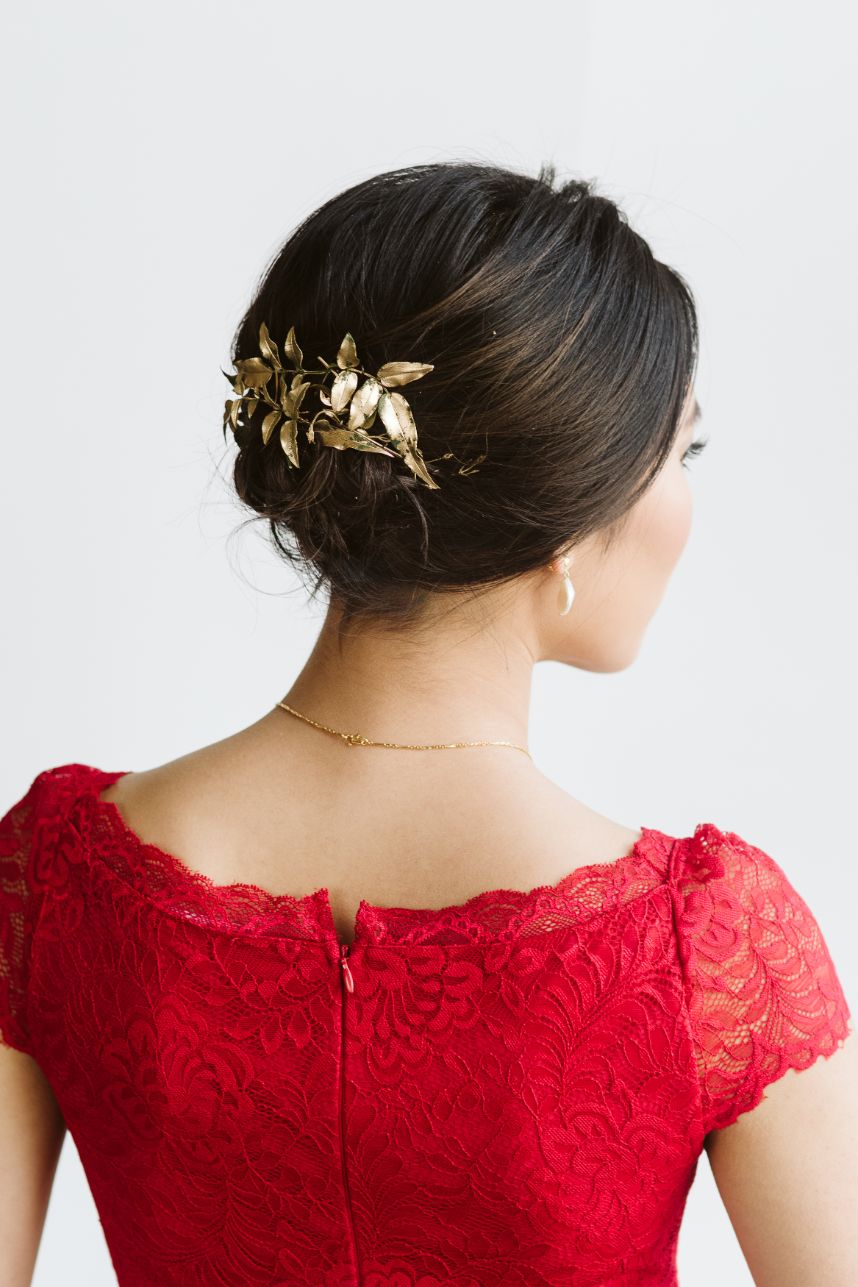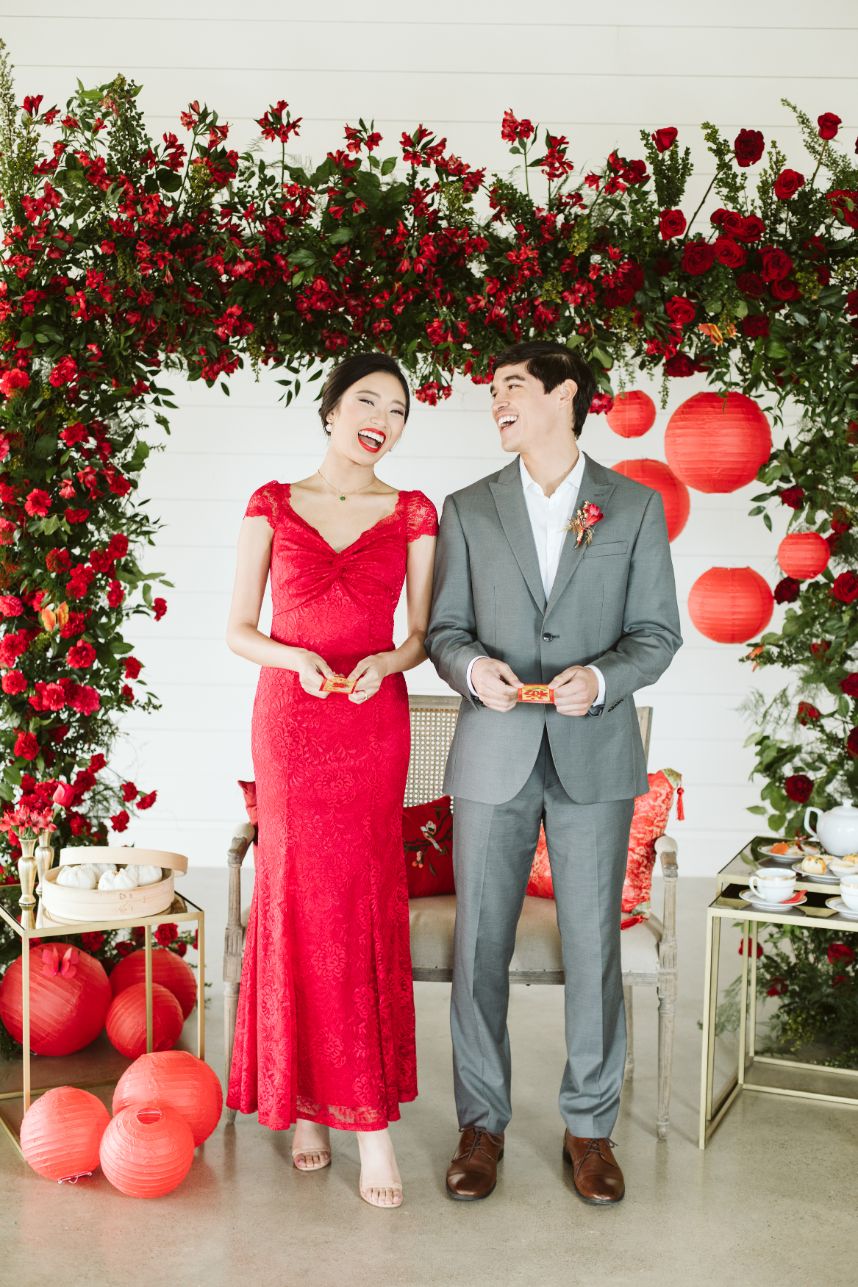 While the tea ceremony is traditionally held at the parents' homes before the wedding, we wanted to show how a modern bride and groom might incorporate this tradition into their wedding day, keeping their tea ceremony, wedding ceremony and reception all at one location—in this case, at Briscoe Manor. The Barn at Briscoe Manor is a perfect place for this intimate gathering of close family and bridal party, which leaves their grand ballroom and chapel open to set up for your wedding later in the day.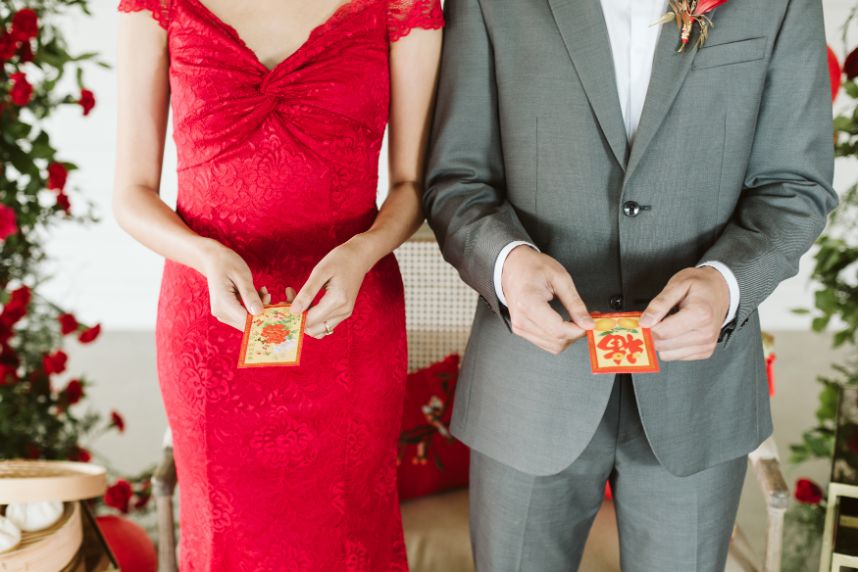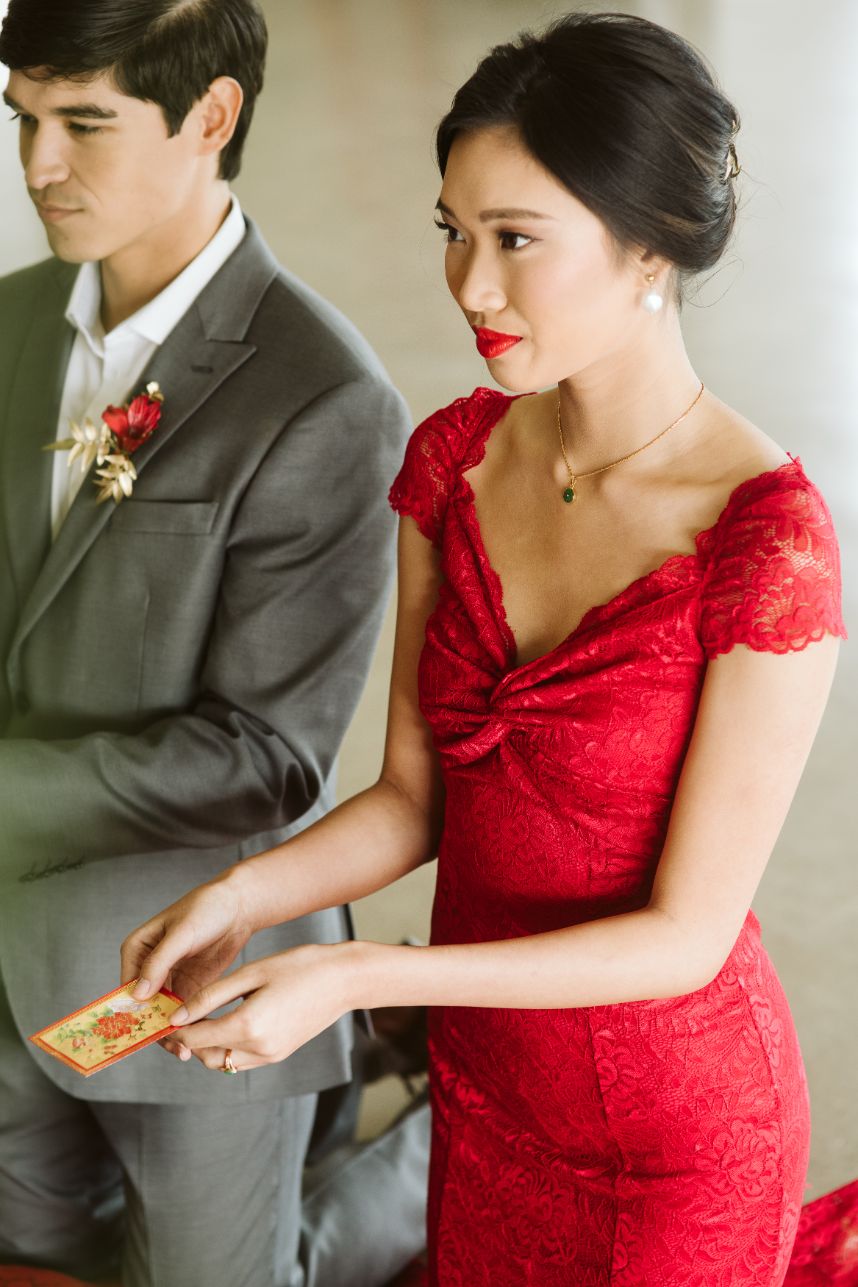 Fun Fact: the gold and jade jewelry is from our production executive's own late grandmother!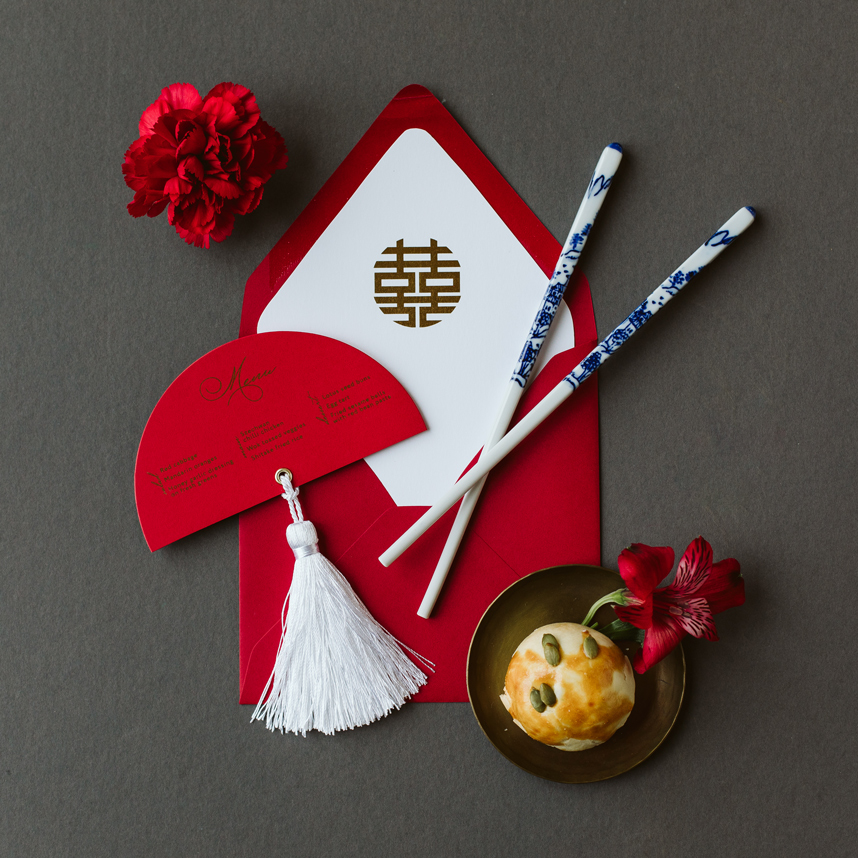 The color scheme of red and gold really anchored this shoot, as red symbolizes success, happiness, love and fertility and gold represents wealth and fortune in Chinese culture. These colors tied everything together, from the floral installation bouquet bouquet from Swift + Company, to the bold invitation suite by Paper Tie Affair, and even the bride's golden hair piece in her tight chignon by J. Austin Beauty Bar.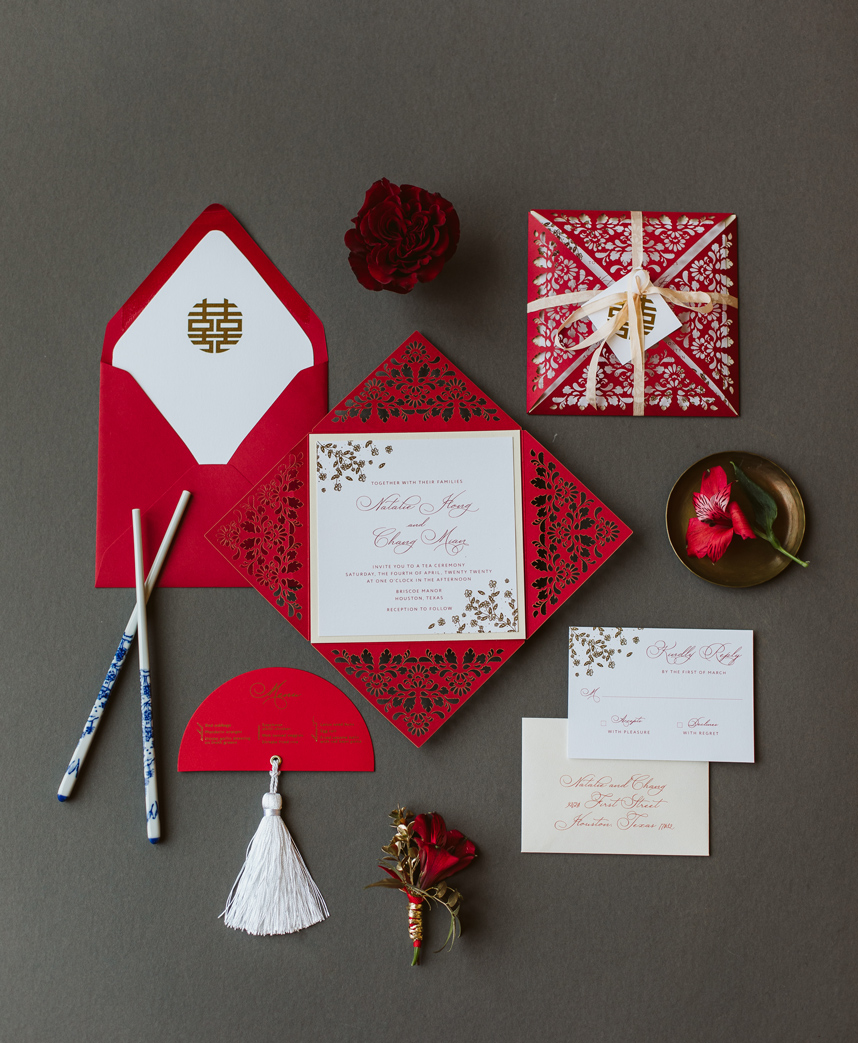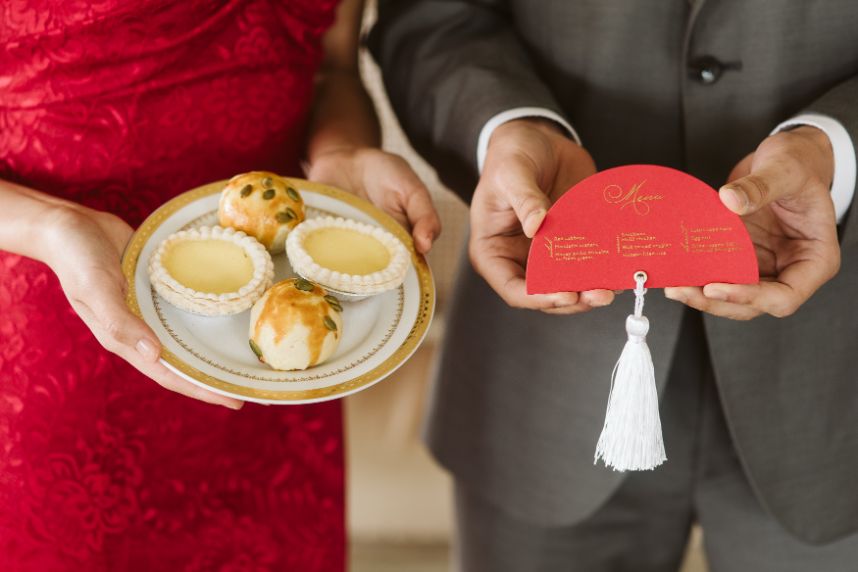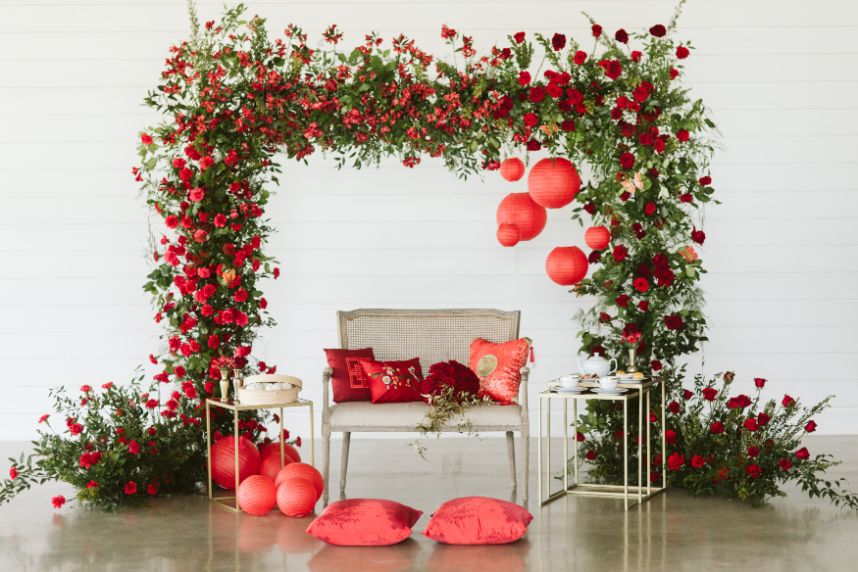 "We created a monochromatic arch utilizing different shads of red in various types of flowers including red dianthus, red alstroemerias, freedom roses and heart roses. Red in the Chinese culture symbolizes luck, joy and happiness. On the archway wed added a few red paper lanterns of various sizes to create an asymmetrical design." Swift + Company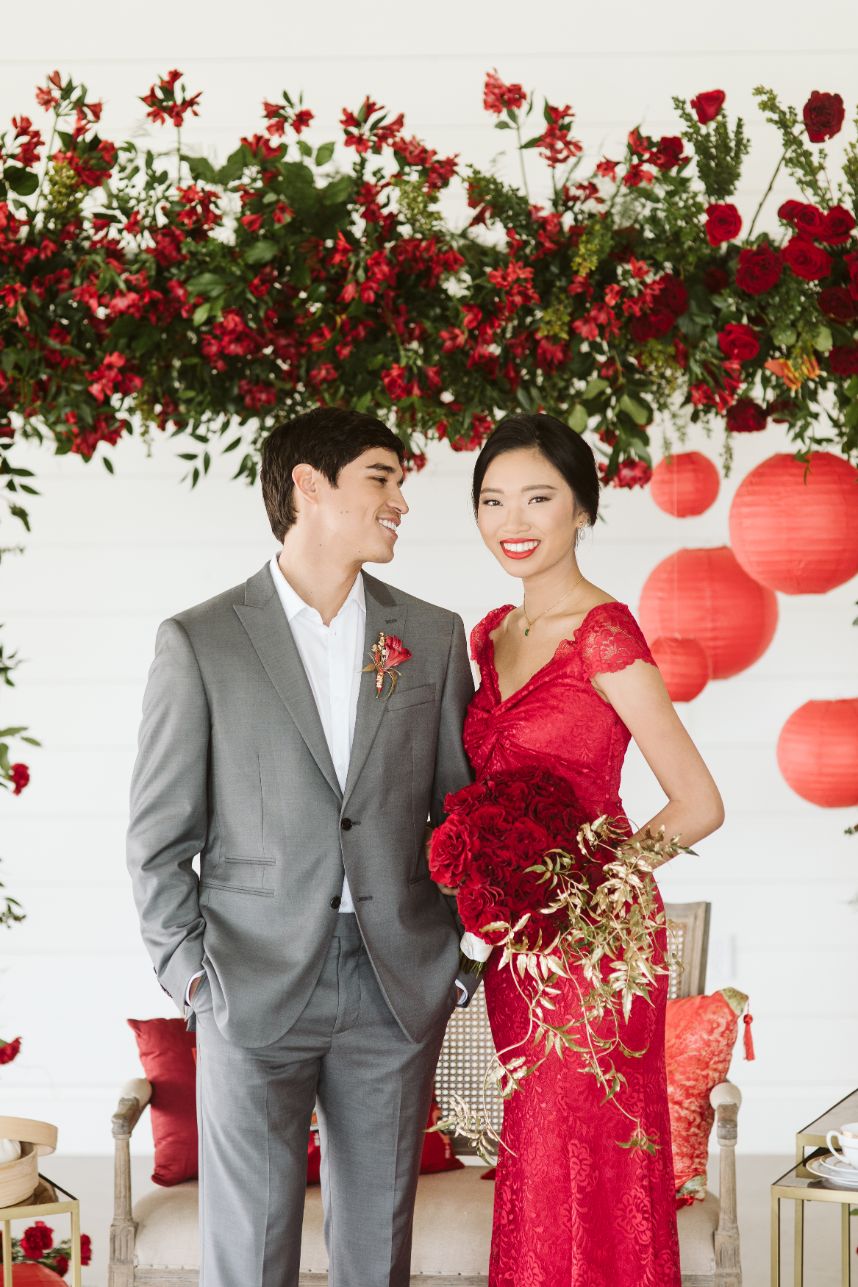 Thank you to Ali Takes Photographs for capturing this modern take on a tradition Chinese tea ceremony! This is such a special way to add heritage to the wedding festivities.
---
Read even more ways to honor culture and heritage in your wedding here, and get advice for planning a multi-cultural event here. Happy planning!
Other Local Vendors:
Swift + Company, Paper Tie Affair, J. Austin Beauty Bar, Ali Takes Photographs, The Barn at Briscoe Manor