Having an alfresco celebration elevates your wedding to a whole different level of whimsy that we always adore! Thinking about having a dreamy outdoor celebration of your own? Whether you're looking for wide open lush spaces, tented reception scenes, unmatched views from rooftop balconies or faux-destination vibes on the water, we've gathered up six Houston-area wedding venues with picturesque alfresco spaces, guaranteed to satisfy your outdoor wedding dreams. Scroll to read about each of these Houston wedding venues with outdoor spaces that you absolutely do not want to miss. Cheers!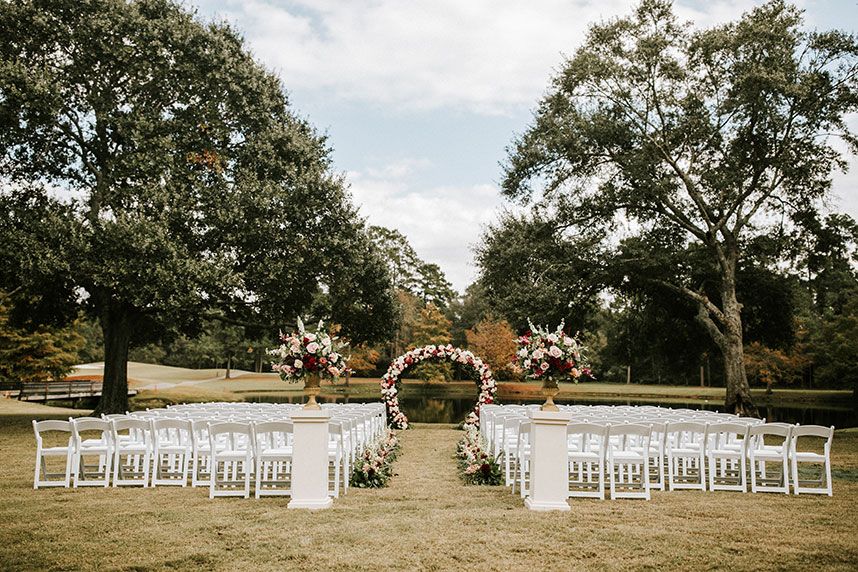 The Woodlands Country Club – Big, full trees and wide open lush grounds make for the most picturesque outdoor setting at The Woodlands Country Club! As the ideal setting for a spring or fall celebration, or any transitional wedding in between, this country club venue holds breathtaking views at every turn, season and time for couples wanting a timeless outdoor wedding scene for their day. Bright and bold blooms pop against the covid-friendly open aired outdoor setting that we truly could never see not being stunning. For a classic and elegant affair with a breathtaking outdoor setting, The Woodlands Country Club is definitely your go-to venue!
Photo // Bay Productions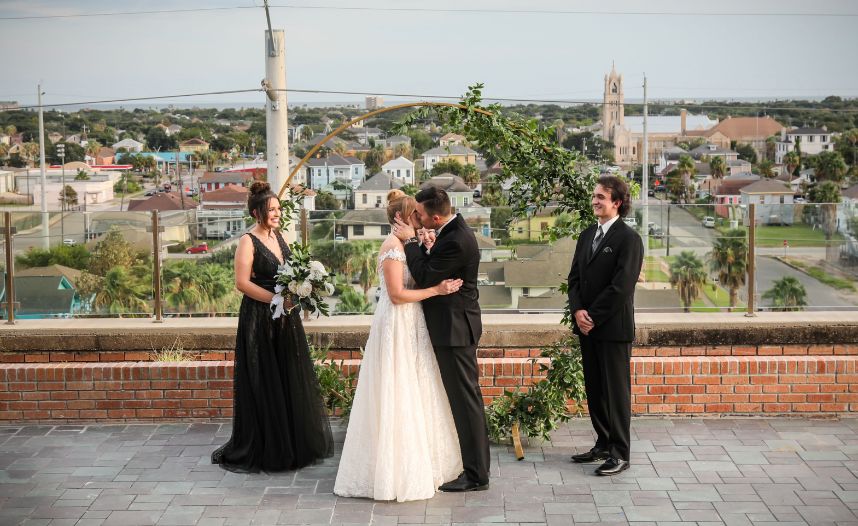 Events at the Tasting Room – The modern rooftop setting at the Events at the Tasting Room is truly to-die-for! For a couple looking for an industrial, moody setting with an outdoor space perfect for either a ceremony or a dance party under the stars, all with unmatched panoramic views of Galveston Bay and the Galveston skyline, you've found the place you've been dreaming of here. Metallic gold accents and rustic brick walls make for unforgettable accents to elevate the theme and style of your day – whether it's indoors or outdoors. Contemporary, classic, industrial and a touch of history, the Events at the Tasting Room has a dreamy alfresco setting that's way too sworn-worthy!
Photo // Allison Ruth Photography LLC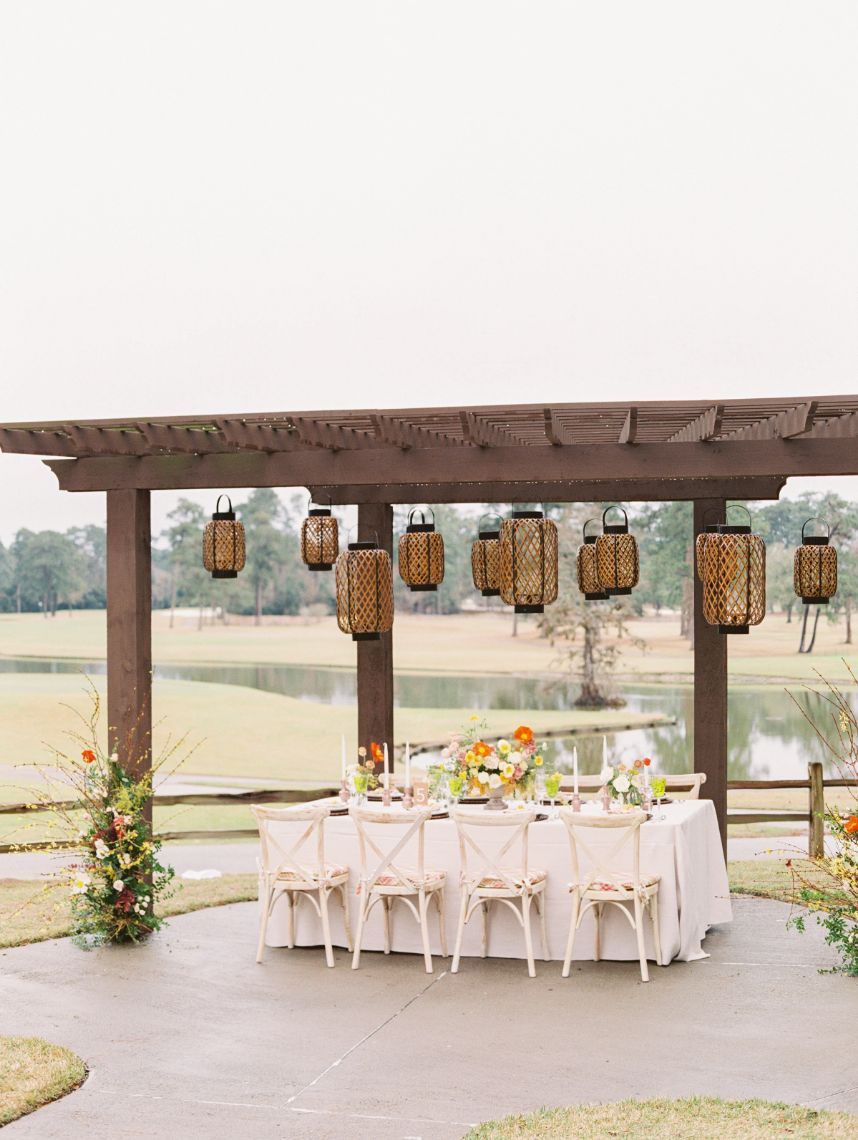 The Clubs of Kingwood – With an outdoor setting perfectly suitable for any and every vibe you could want for your big day, The Clubs of Kingwood's outdoor space is completely unmatched! Take complete advantage of the natural, earthy surroundings of this venue to bring in vibrant colors for a truly eye-catching scene that'll make for an unforgettable garden party. Truly unique at every turn, The Clubs of Kingwood is the ultimate venue for an undoubtably one-of-a-kind Houston wedding with a picturesque alfresco setting!
Photo // Fulleylove Photography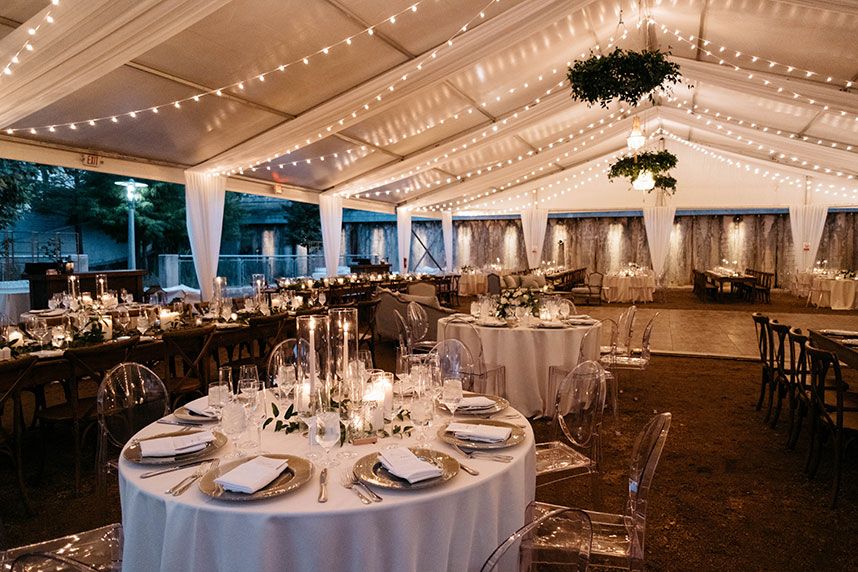 Sunset Coffee Building – Living up to its name, the Sunset Coffee Building lets in dreamy dappled lighting as the sun sets over the bayou, making for romantic rooftop views for a stunning ceremony or reception! With so many space options – the rooftop scene, indoor industrial rooms, and either a tented or open-air garden space – the options are truly endless when it comes to having a spectacular day with modern, industrial flair. It's no wonder how this gorgeous venue got it's name, or why it's the perfect venue for any alfresco celebration!
Photo // Caroline Fontenot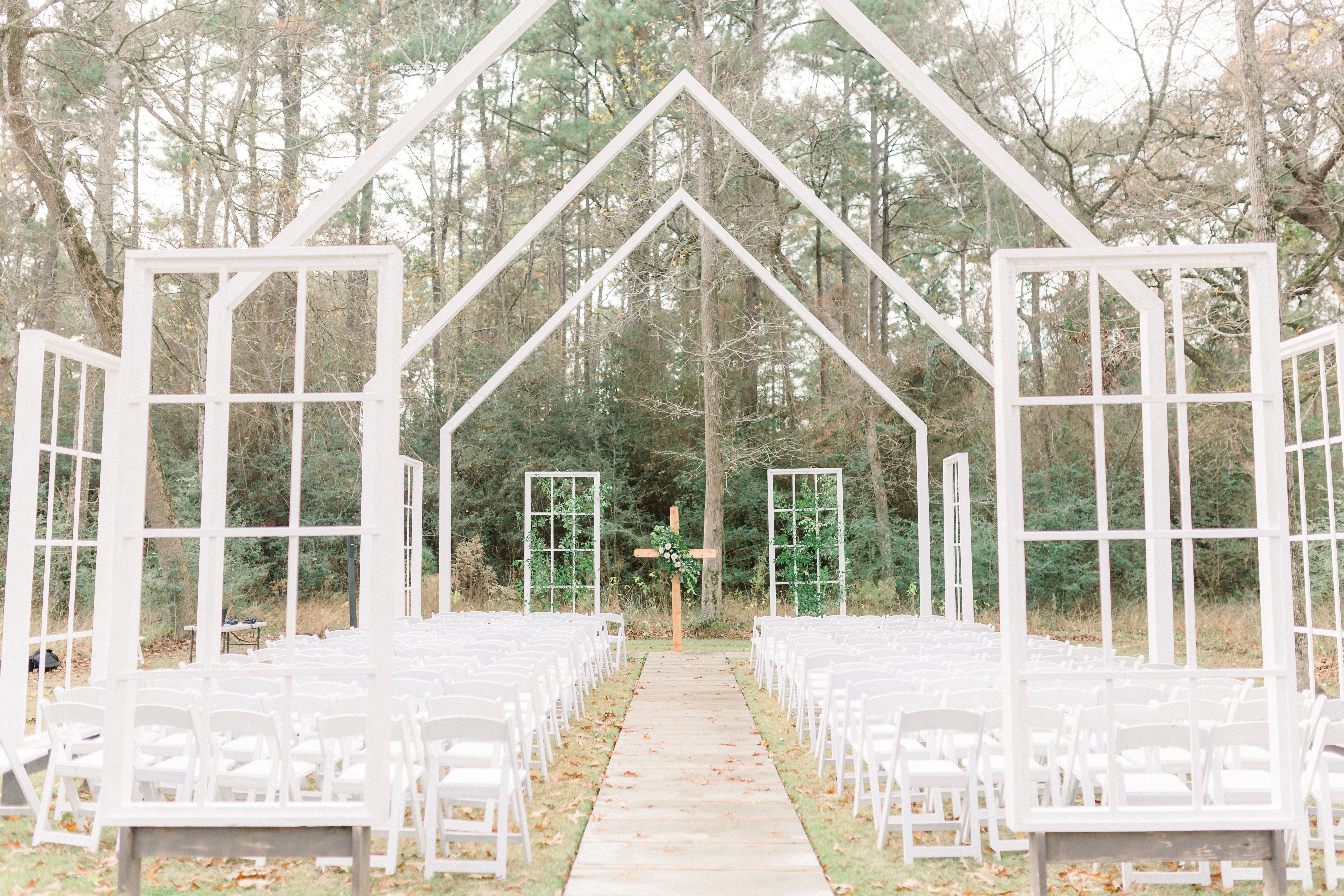 The Meekermark – There's just something so special about The Meekermark, an authentic 200 year old barn with a modern, vintage style in Magnolia, Texas. Say your vows in their breathtaking open air chapel, featuring vaulted wooden beams and floating windows, followed by a reception in their open modern-vintage reclaimed barn. Full of character and guaranteed to be the picture-perfect venue, The Meekermark is a truly one-of-a-kind venue in all aspects!
Photo // Fulleylove Photography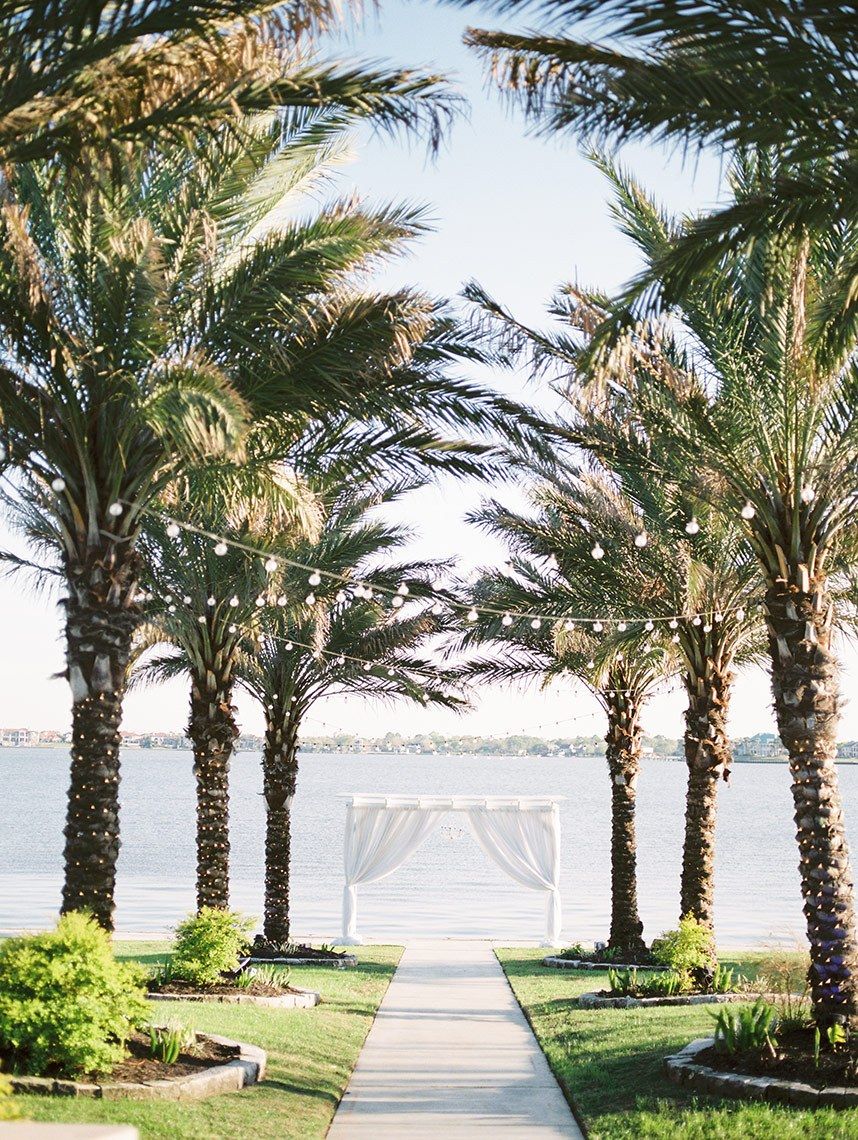 Waters Edge Venue – Waters Edge Venue brings the destination wedding feel to Texas, delivering on nothing less than everything chic, elegant and completely dreamy. Featuring lush landscape, a spectacular unmatched waterfront view, and an aisle lined with palm trees, Waters Edge Venue is the perfect destination oasis close to home. With a modern indoor space and equally as beautiful outdoor spaces, Water's Edge Venue brings a little destination, beachy vibe to your alfresco wedding day!
Photo // Ashlen Sydney Photography
---
Searching for your perfect venue? Check out our full list of local preferred Houston wedding venues to find the fit for you. Cheers!
Other Local Vendors:
Sunset Coffee Building, The Clubs of Kingwood, Waters Edge Venue