Looking for a modern venue with the perfect subtle rustic, southern charm vibe? We've gathered up seven Houstin-area wedding venues with a barnlike style, guaranteed to satisfy your modern rustic wedding dreams. Industrial details, sliding barn doors, an open air chapel, floor to ceiling windows, an all-black exterior and on-site lodging are just a few of the unique details you'll find below, along with an abundance more! You'll love the updated, contemporary aesthetic of these venues, while still appreciating all the southern charm they were inspired by. Scroll to read about each of these Houston barn wedding venues. Cheers!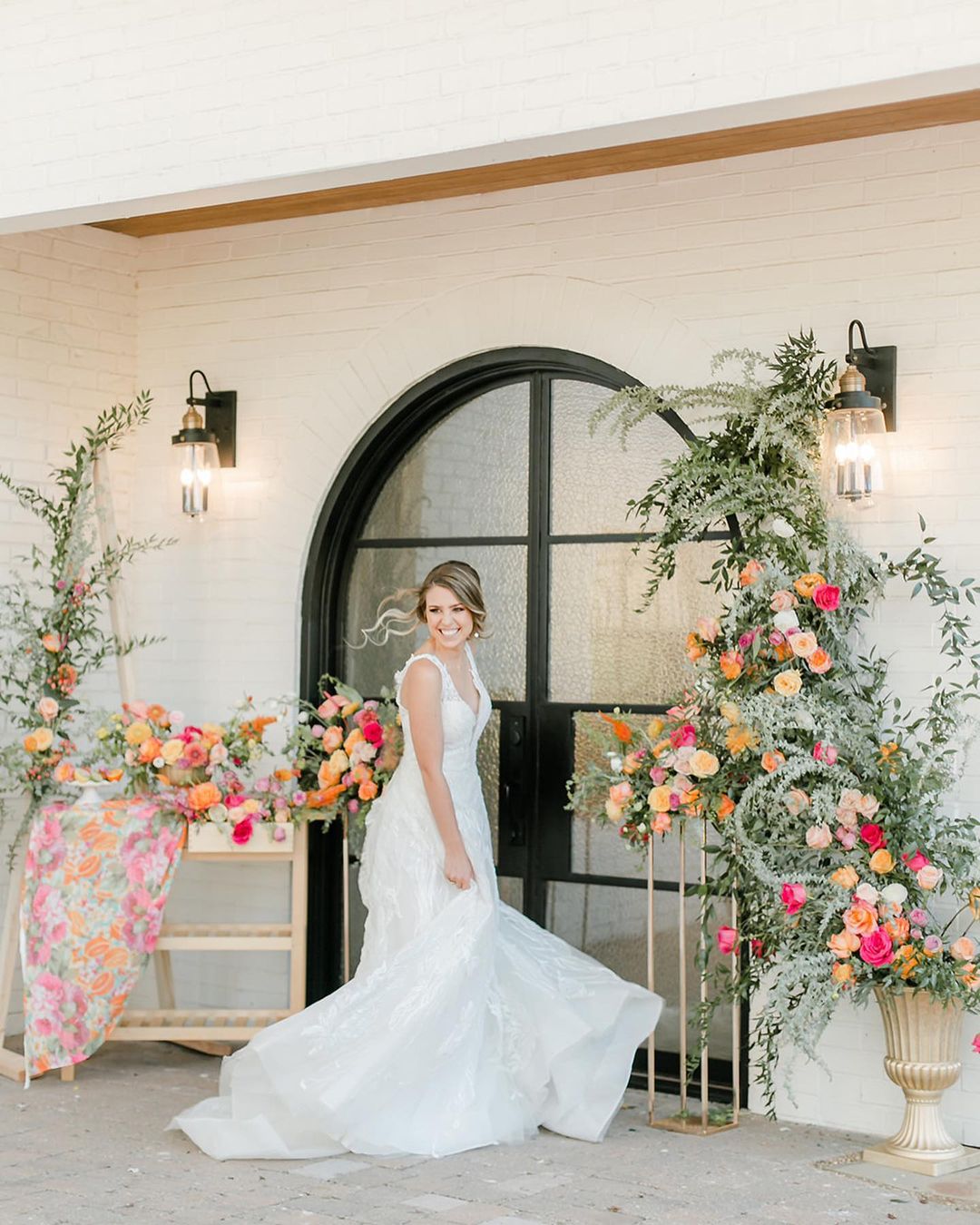 The Orchard at Caney Creek: The Orchard at Caney Creek is the sweetest barnlike venue located on a pecan orchard, just outside of the hustle and bustle of Houston. Surrounded by groves of trees and lush greenery, this whitewashed, rustic venue has subtle industrial touches and tons of romance to bring a little southern charm to your wedding day. Whether you're wanting a day full of color, a modern affair, or going classically elegant, The Orchard at Caney Creek suites it all in the most charming, unique way!
Photo // Amy Maddox Photographer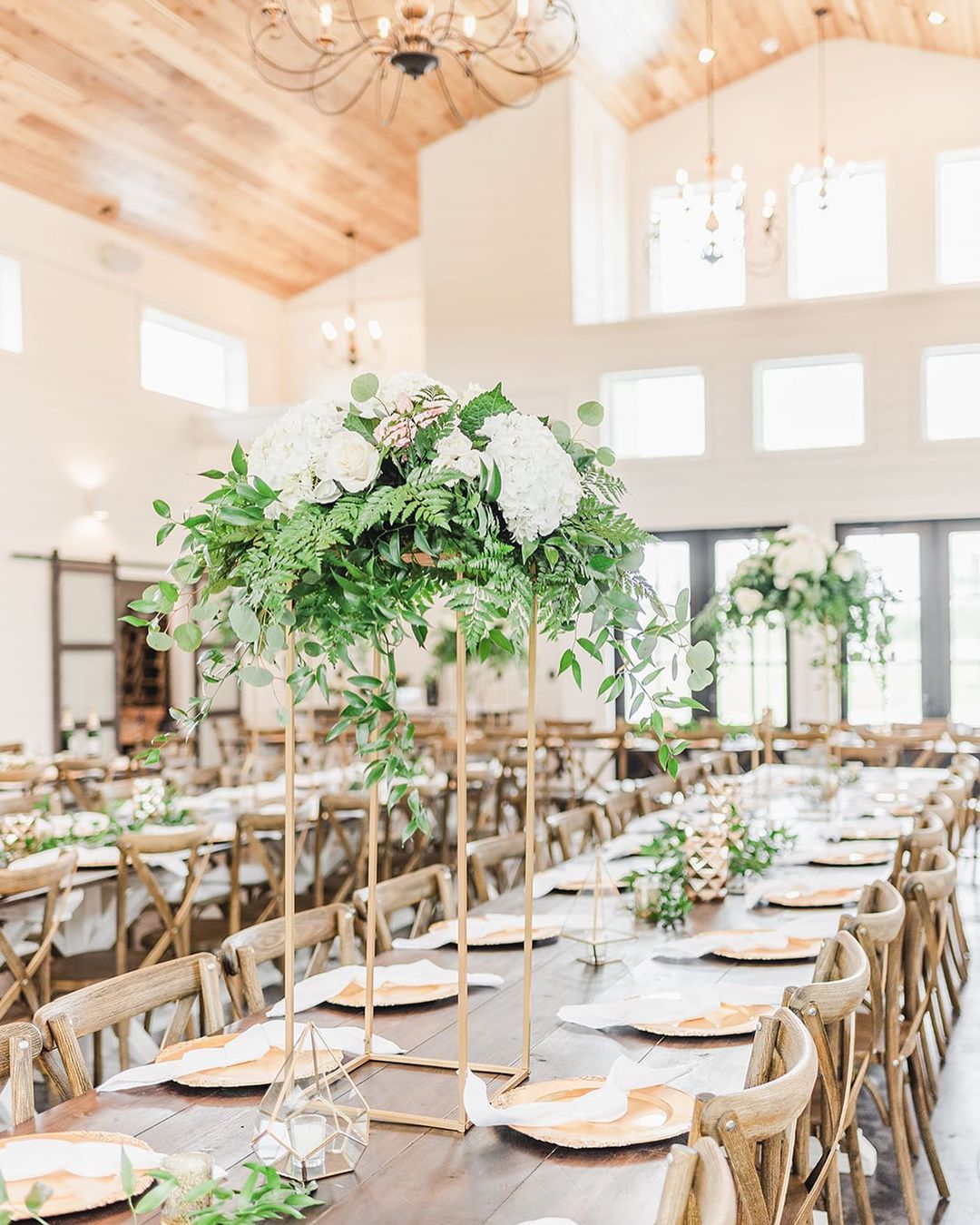 The Barn at Willowynn: Modern rustic at it's finest is the perfect description for The Barn at Willowynn! Statement rustic features of wood accents, bright white shiplap walls and a classic barnlike exterior combine with cool concrete floors and industrial black metallic accents, bringing in modern touches to make this venue truly a perfect combination of the two. With a gorgeous backdrop of willow trees, it's no wonder how this charming venue got it's name, or why it's the perfect venue for a modern rustic day!
Photo // Annie Lui Photography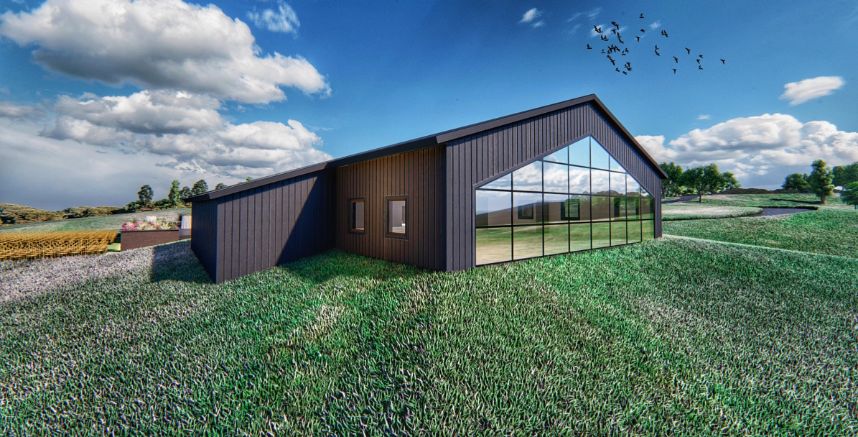 The Homestead: The Homestead is bold, unique and stylish, comprising of Texas's first all-black exterior wedding venue! Their lush, open outdoor space is perfectly complimented by an oh-so chic and luxury interior, perfect for any edgy bride who doesn't want her wedding to look like the rest. Truly unique at every turn, The Homestead is the ultimate venue for an undoubtably one-of-a-kind Houston wedding with a barnlike feel!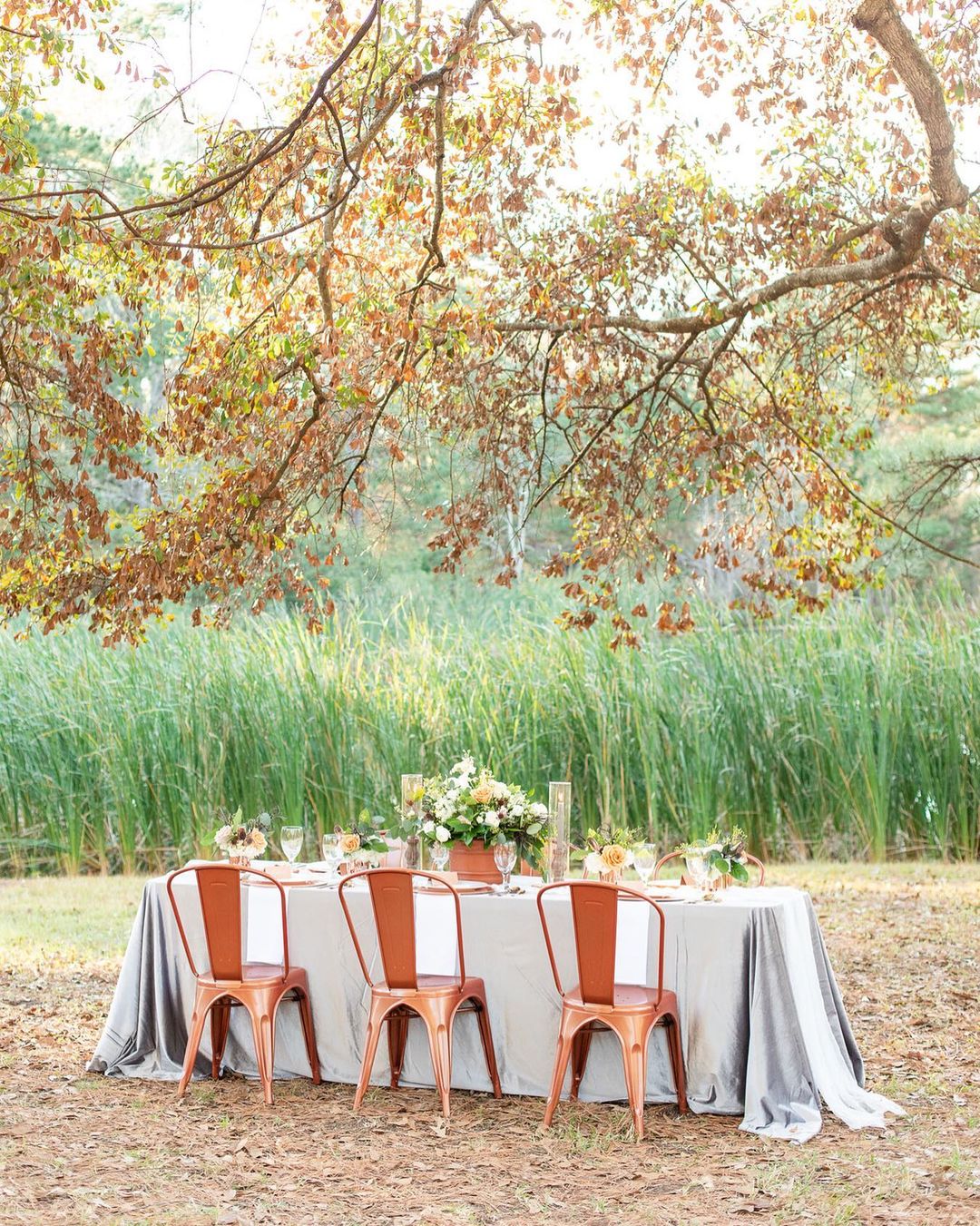 Forever 5 Events: Nestled on 16 acres of lush greenery and captivating views, Forever 5 Events is the perfect venue for an intimate, bespoke wedding! Traditional-meets-modern style in this rustic, barnlike exterior venue. Indoors boasts a natural, organic feel with tons of windows bringing in natural light and providing unmatched views of their cascading ponds, truly bringing the outdoor feel to the indoors. All of the beautiful elements at Forever 5 Events combine into the barnlike, rustic wedding venue of our dreams!
Photo // J.W.Baugh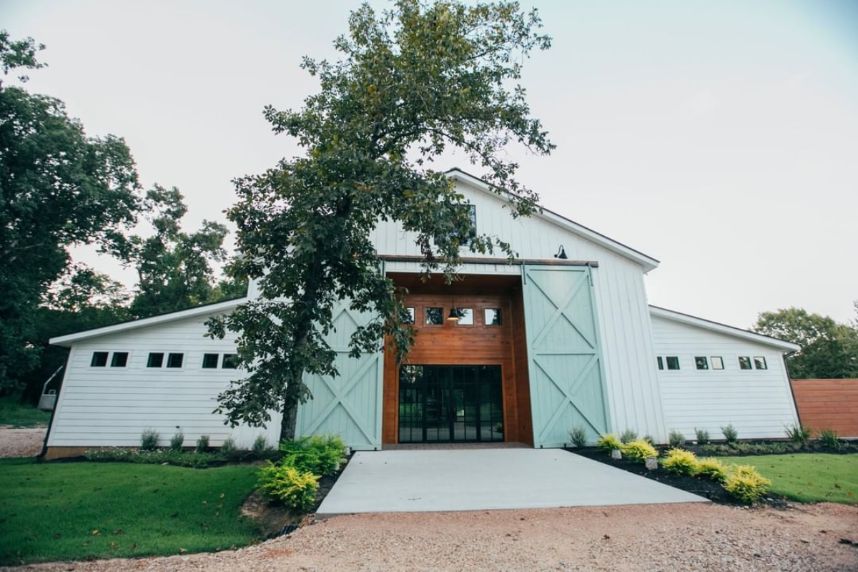 The Meekermark: There's just something so special about The Meekermark, an authentic 200 year old barn with a modern, vintage style in Magnolia, Texas. Say your vows in their breathtaking open air chapel, featuring vaulted wooden beams and floating windows, followed by a reception in their open modern-vintage reclaimed barn. Full of character and guaranteed to be the picture-perfect venue, The Meekermark is a truly one-of-a-kind venue in all aspects!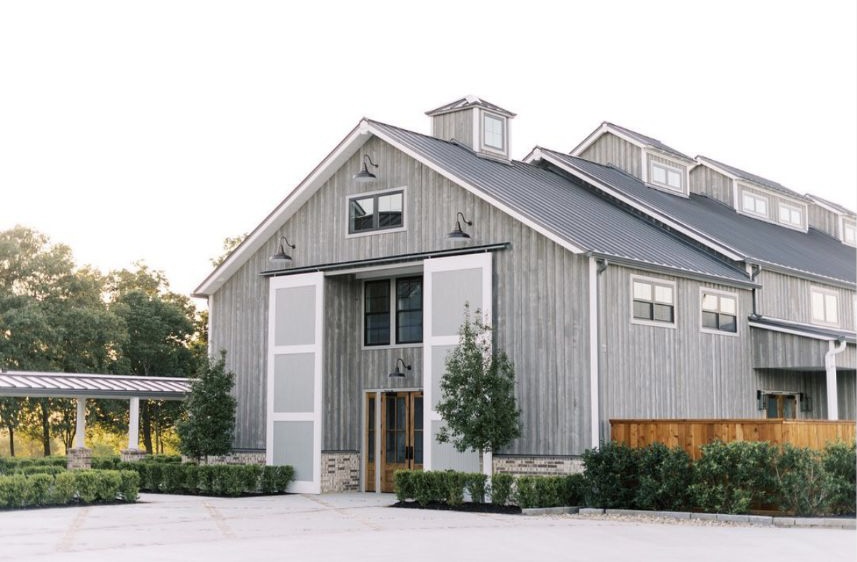 Arrowhead Hill: Refined ranch style with a charming rustic touch – that's Arrowhead Hill for you! Not only is "The Gathering" and their all-white chapel ceremony space full of sweet sentiments, Arrowhead Hill is the only barn venue in the Houstin area that offers on-site overnight accommodations, turning any wedding day into an easy all-out wedding weekend experience. With each and every element full of love, charm and overflowing character, Arrowhead Hill is the ideal location for the barn wedding of your dreams!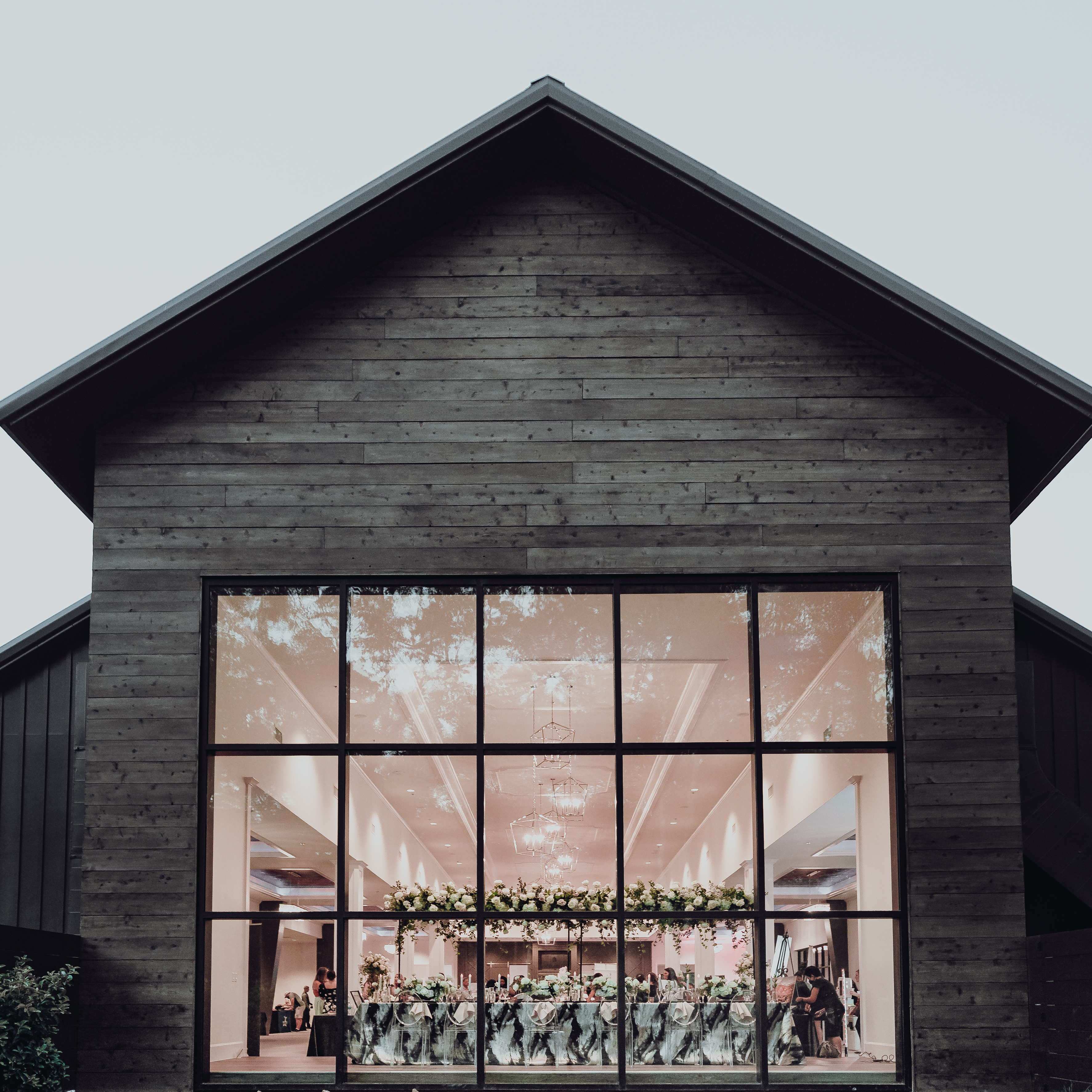 The Luminaire: The Luminaire brings the big city feel to secluded woods, delivering on nothing less than everything chic, elegant and sophisticated. This industrial style barn venue featured defining dark wood accents and sleek black decor, perfectly illuminated by floor to ceiling windows bringing in natural light at every angle. The Luminaire is the perfect venue for the couple wanting a sophisticated, elegant day with a moody and edgy feel – it almost seems to good to be true!
Photo // AMA by Aisha
---
Searching for your perfect venue? Check out our full list of local preferred Houston wedding venues to find the fit for you. Cheers!