Every wedding season brings with it fresh ideas and new inspiration perfect for brides planning their nuptials any time in the next year. We picked up on some of the most eye-catching elements that really make all the difference and talked to industry pros about the specifics! Let us walk you through a few of this season's top wedding trends!
Trend: Statement Chairs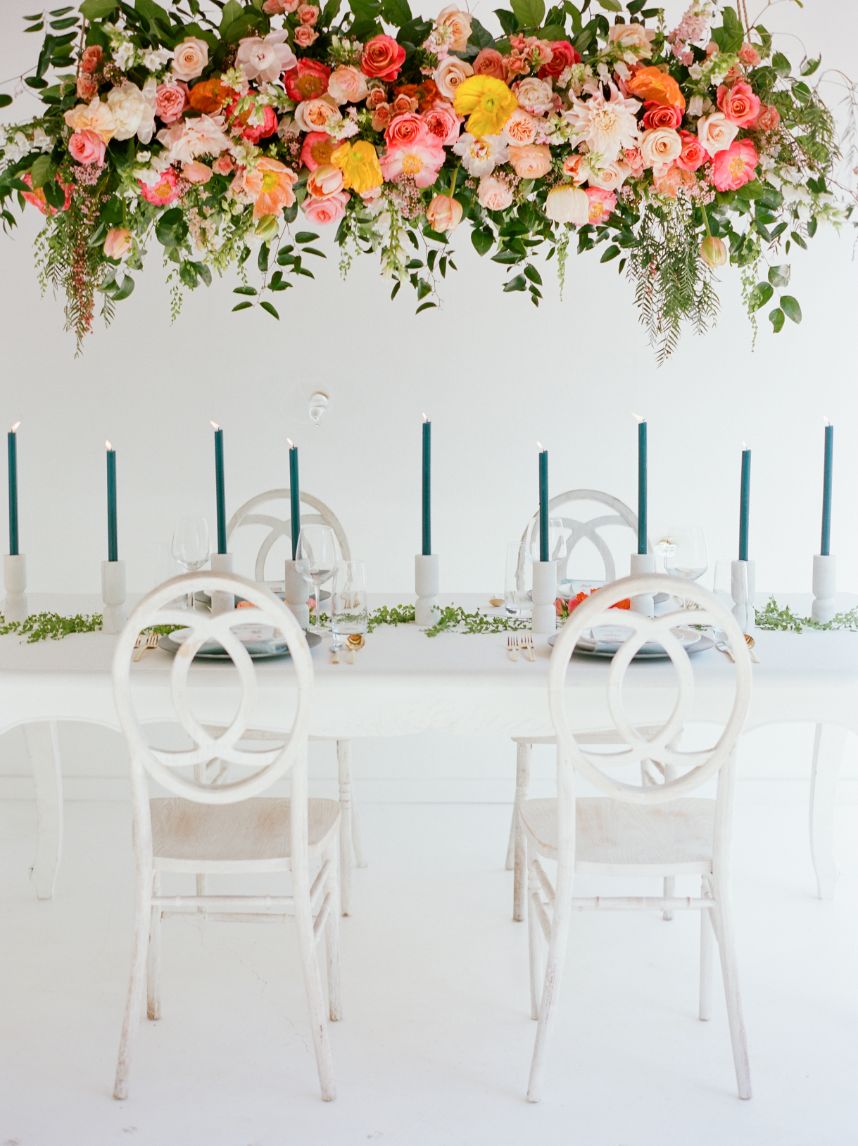 Decor + Rentals: Party Time Rentals
"French Country chairs are the perfect detail for an all-white affair or as a statement piece in a sea of color. Whether rustic, shabby-chic or somewhere in between, this chair with its infinity circle design is perfect for your wedding day."
Featured Image: Two Be Wed | Josh & Dana Fernandez Photography | Tamara Menges Designs
Trend: Vintage Furniture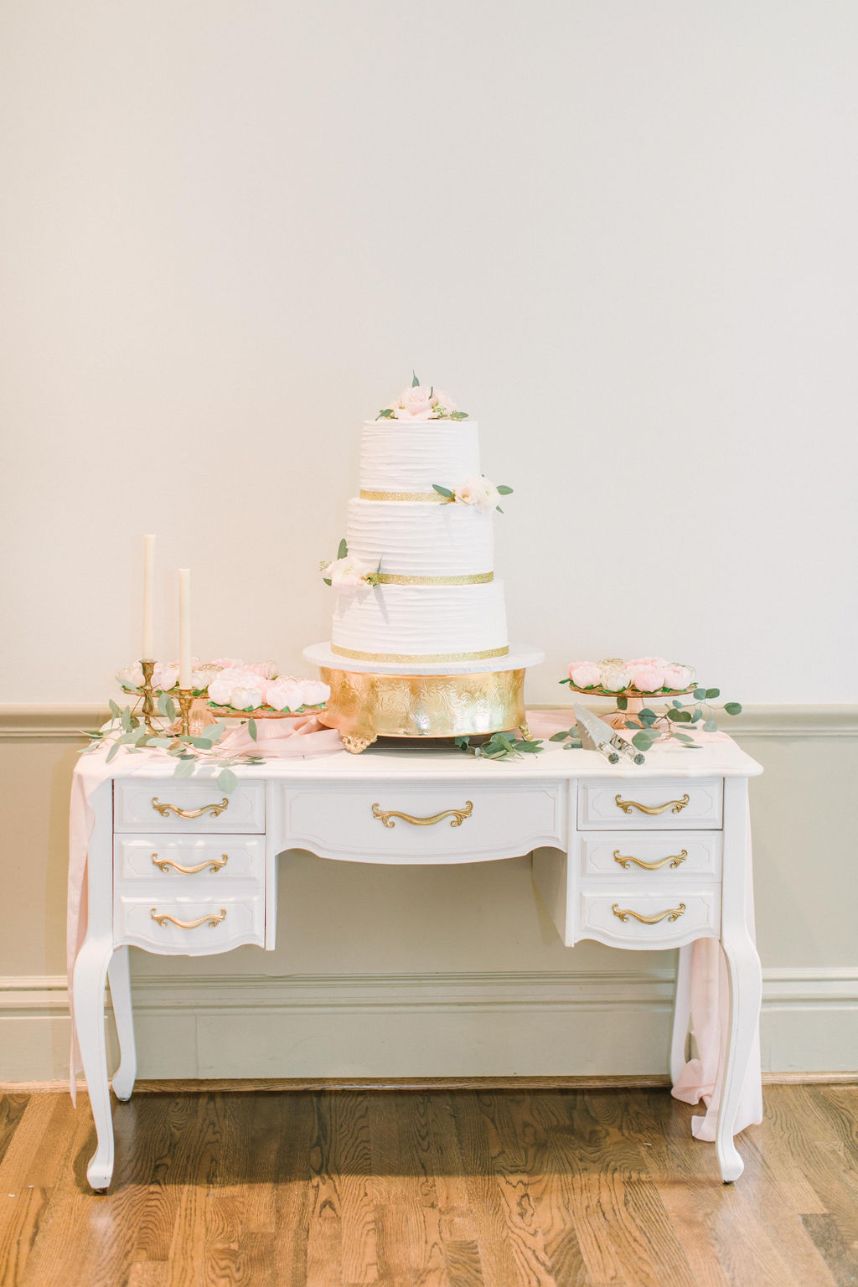 Decor + Rentals: Oliver and Penelope Vintage Rentals
"Vintage furniture and decor pieces seem to be all the rage right now. Whether it's a sofa, antique buffet, goblets or even just brass candlesticks and hurricane lanterns, one-piece or a mixture of pieces can add romance and elegance to transform any space! There's nothing more rewarding for us than to help couples find the perfect pieces that reflect their style and help their vision for their special day to come true! As couples celebrate their love and promise it to each other for a lifetime, they can bring in the love of beautiful antique pieces that have held the test of time. They add not only functionality but beauty and character, creating a space that their guests will enjoy and remember. The possibilities are endless and timeless"
Featured Image: Picture This Forever Photography | L'Atelier Du Brigadeiro | Lovely Grace Events | Always Floral | River Oaks Garden 
Trend: Mix & Match China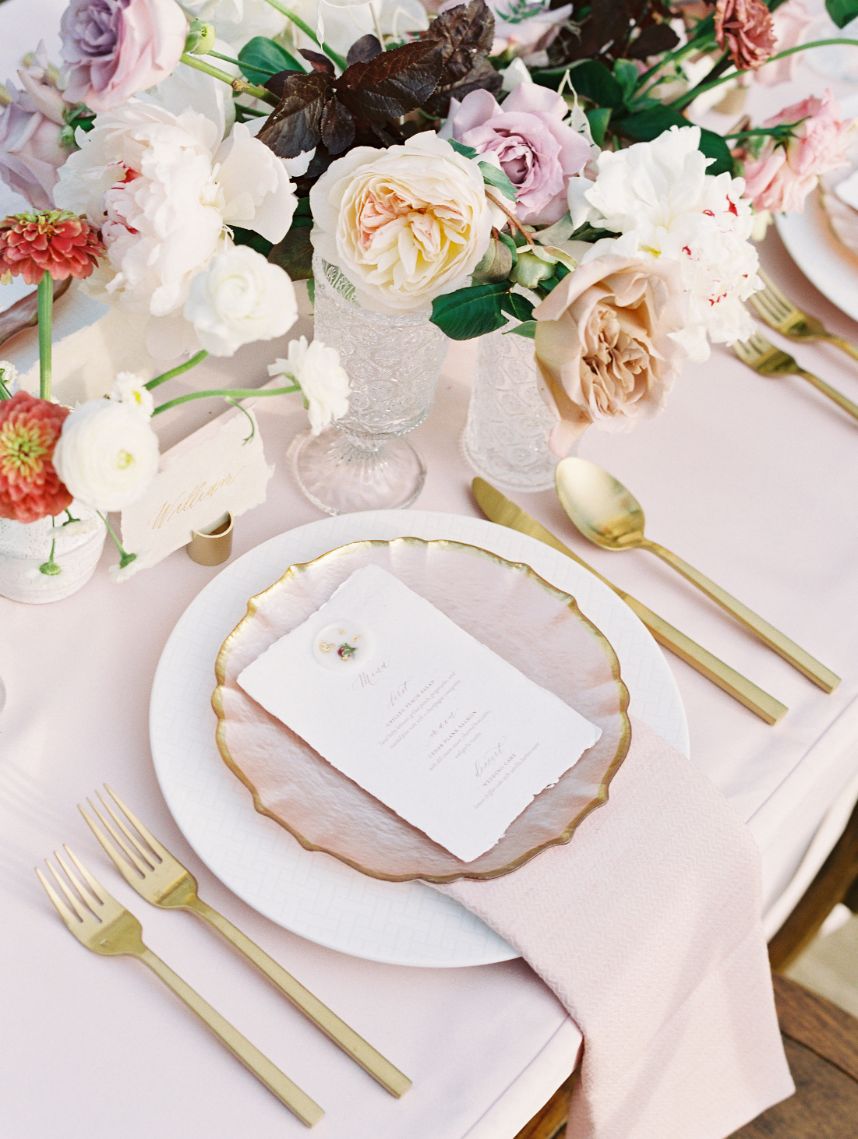 Gifts + Registry: Bering's
"We are loving the mix and match china trend! It's the perfect self-expression with a creative twist to the traditional, formal tabletop. It's exciting to help couples pick out their own unique china table setting by combining different patterns and brands. This portrays the couple's individual style and allows them to customize their place setting for life's greatest memories."
Featured Image: Marni Wishart Photography | Blush Floral Co | House of Hough | Aztec Events & Tents | Spell Events | Yellow Rose Calligraphy
Trend: Gilded Gold Accents
Decor + Rentals: Avalon Event Rentals
"We wanted to show that you can have micro, outdoor events without losing the glam. Invite nature into your event as it can make the perfect backdrop. This look features blush tones and very modern gilt trim furniture. The gold accents exude a bright and bold aspect creating a sense of opulence. This look is not only HOT and trending, but it would also make everyone feel like royalty!"
Featured Image: Tiny Mum Photography | The Tallest Tulip | Perfectly Posh | Palm Royal Villa
Trend: Mixed Metals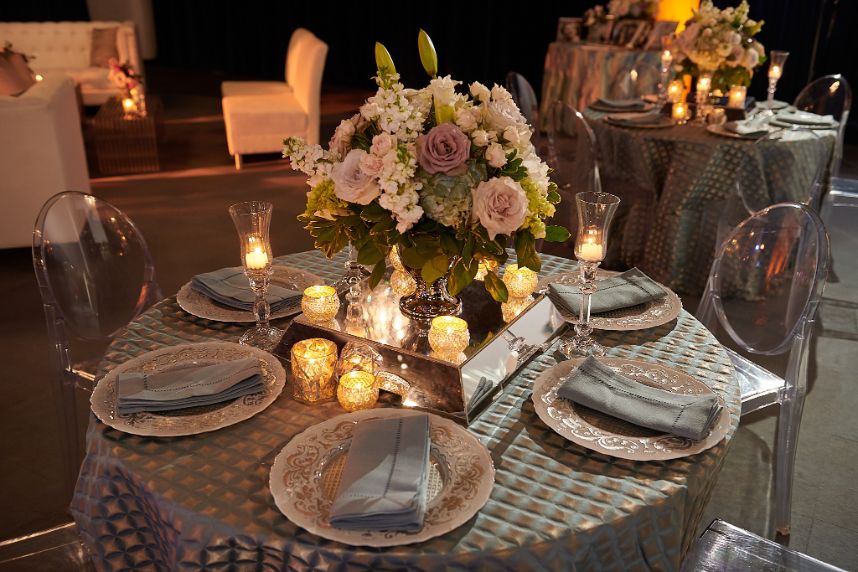 Decor + Rentals: LBL Event Rentals
"Mixed metal and sparkling linens have become a top pick. We see two-tone sequins, as well as the incorporation of metallics in linens and table decor, and these shimmering metals, aren't limited to just silver and golds. We see a lot of coppers and rose golds for a pop of color with a definite shine."
Featured Image: Charlie Horse Photos | The Ballroom at Bayou Place | Rexberry Luxury Weddings and Events | Kirksey Gregg Productions | Houston Event Furnishings
Trend: Velvet Linens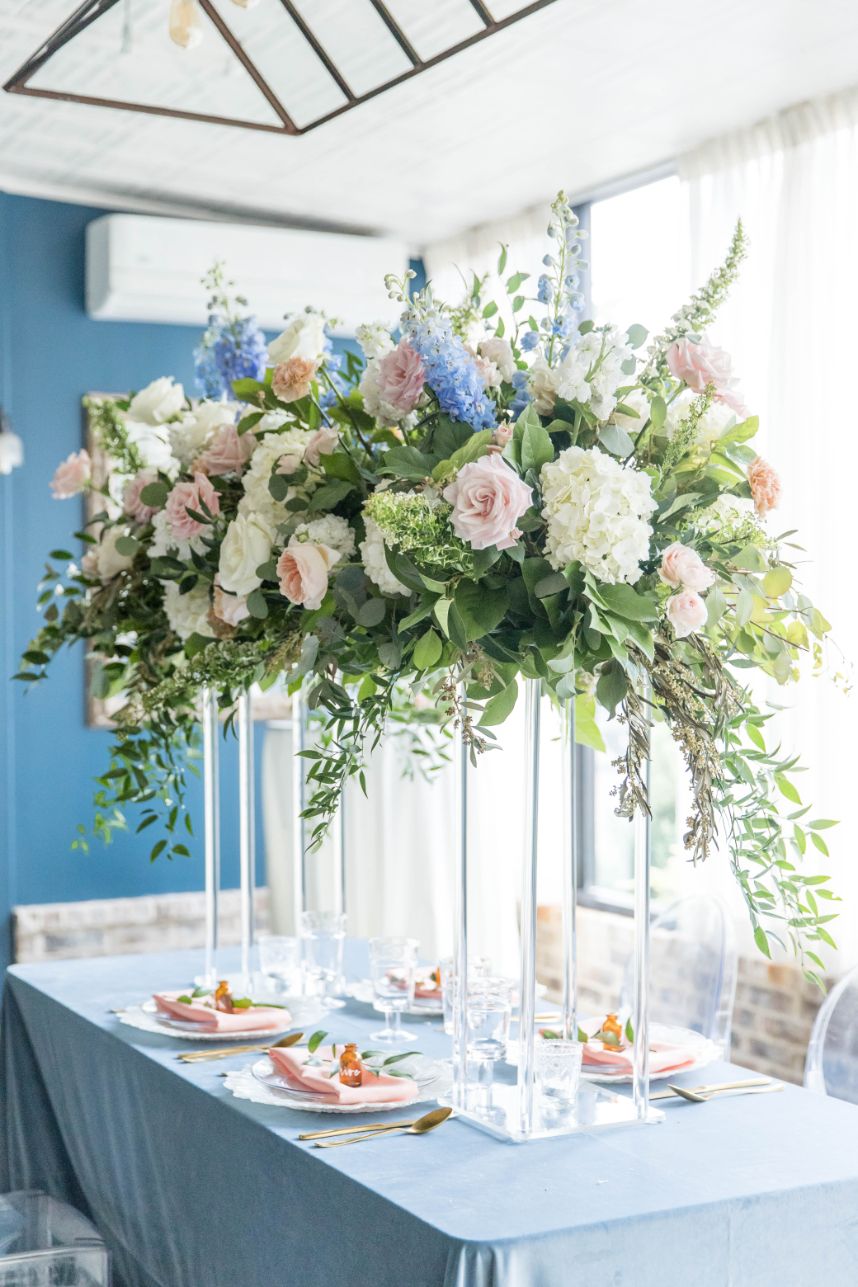 Decor + Rentals: Lavish Linens
"Velvet has been trending for a couple of years now in weddings. From small details in weddings to fully being used as table settings. Something about this luxe, textured material that has quickly become popular even in non-winter seasons. Velvet adds a soft feel with an elegant and elevated texture!"
Featured Image: Violet Martinez Photography | Artistry Abloom| Hughes Manor | Hopeful Events & Design | Echveria Calligraphy
Trend: Interactive Stations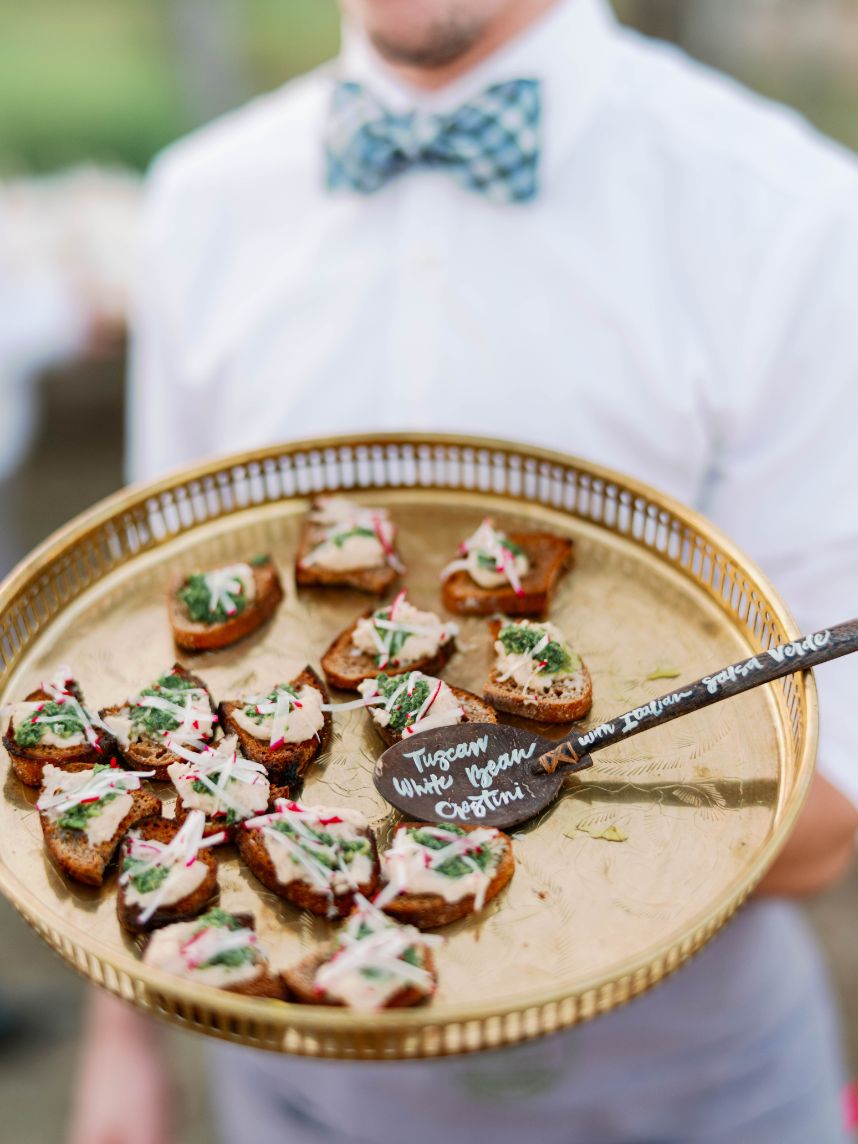 Catering: Cotton Culinary
"This season, our brides are opting for a white-out style with green or citrus-colored accents. This softer style inspires the same elegance in the menu and the presentation of the hors d'oeuvres and main course. For example, many couples are requesting high-end hors d'oeuvres like shrimp and grits shooters, quail medallions and bruschetta, all of which fit in with the simple, yet elegant, style. Action stations, where food is cooked to order, have also become popular and can be a safer option during the current pandemic as it limits human contact with the food."
Featured Image: Harlow & May Studios | Little Coterie | Marburger Farm Antique Show
Trend: Personal Paperie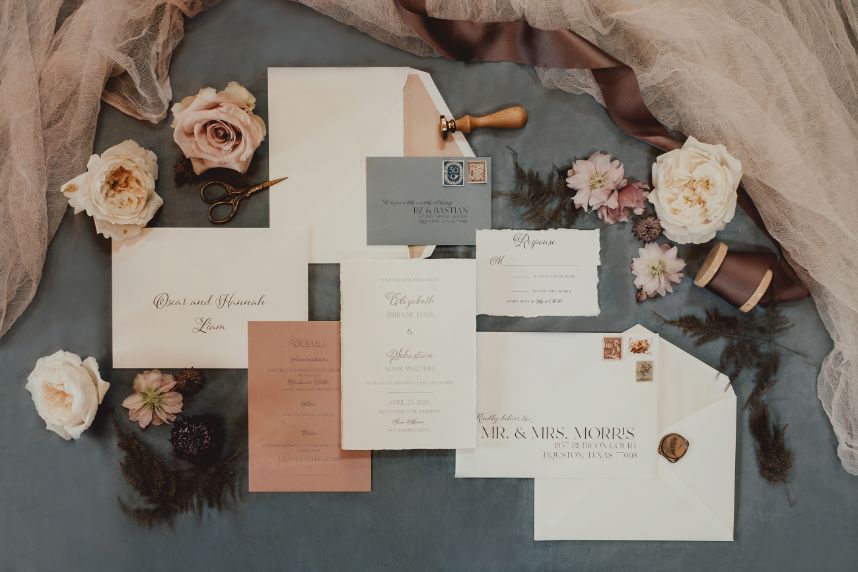 Invitations + Calligraphy: Jo's Paper Kitchen
"From that moment when they open your save the date or invitation, they are getting a very personal expression of your love story. Your invitation is a preview of the day that you are planning and sharing with them. Let your creativity really shine. Highlight your gorgeous venue or a beautiful portrait from an engagement session. I love to incorporate 'Easter eggs' for couples. For instance, a groom was from Ireland, so we hid a shamrock into the floral illustration that was on their save the date. Each suite I create is curated and hand-assembled to layer important pieces together. The statement can be bold or sentimental and subtle."
Featured Image: Love Birds & Co. | Flora + Fauna | Kelley Craig Photography | Flower Power Productions | Blooming Gallery | Iron Manor
Trend: Grand Wedding Cakes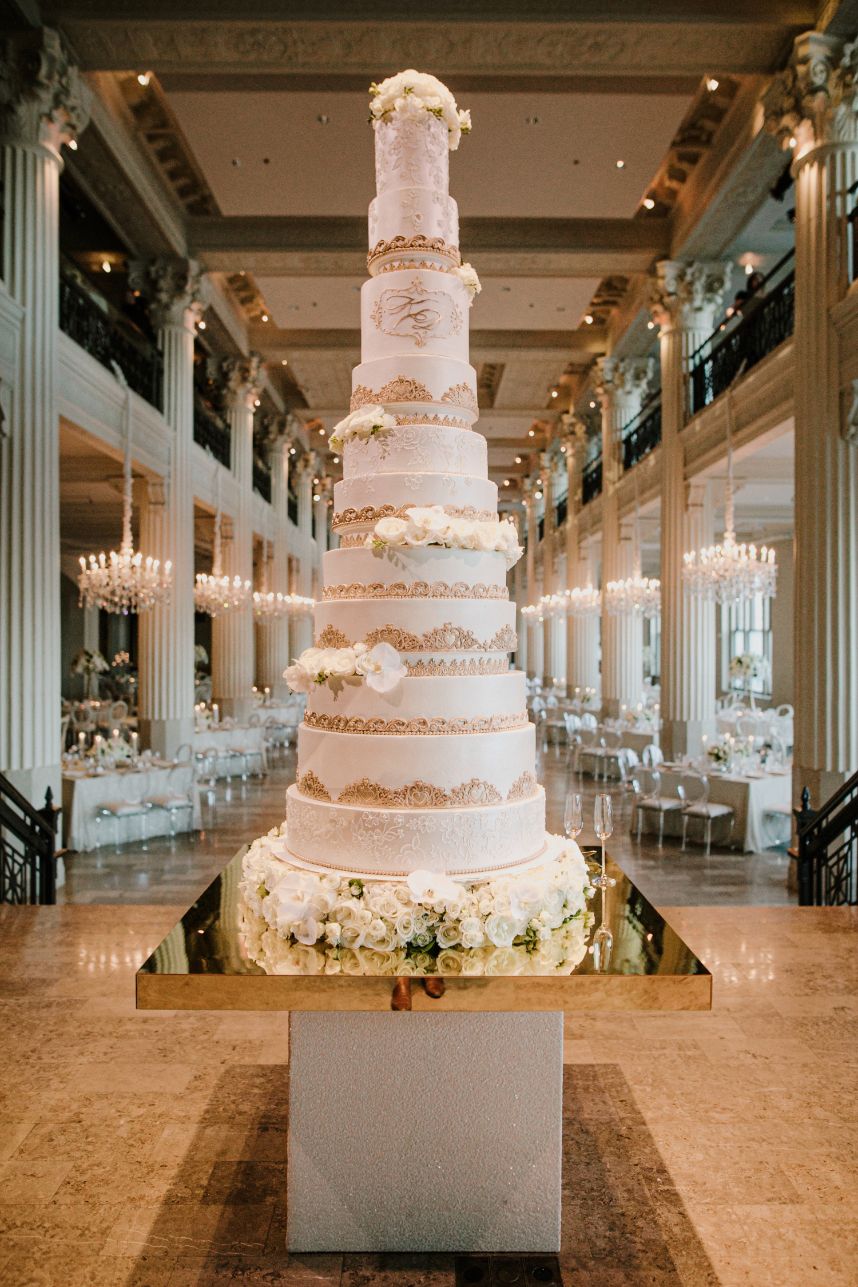 Cake: Cakes by Gina
"Building tall wedding cakes is always an exciting challenge for us. We love the entire process, starting with making the sketch, building a styrofoam model at the consultation, then watching it come to life in the kitchen. Multi-tiered wedding cakes are so special for our customers and create a sense of grandeur. Oftentimes, their cake acts as a centerpiece for the whole wedding! I love seeing the evolution of wedding cake trends and have pushed myself to continue to innovate and grow with the changes. We are excited to continue to grow with the future trends of weddings and our signature cakes."
Featured Image: Joseph West Photography | Blooming Gallery | 360 AV Design | En Vogue Events | The Corinthian
Trend: Custom Cocktails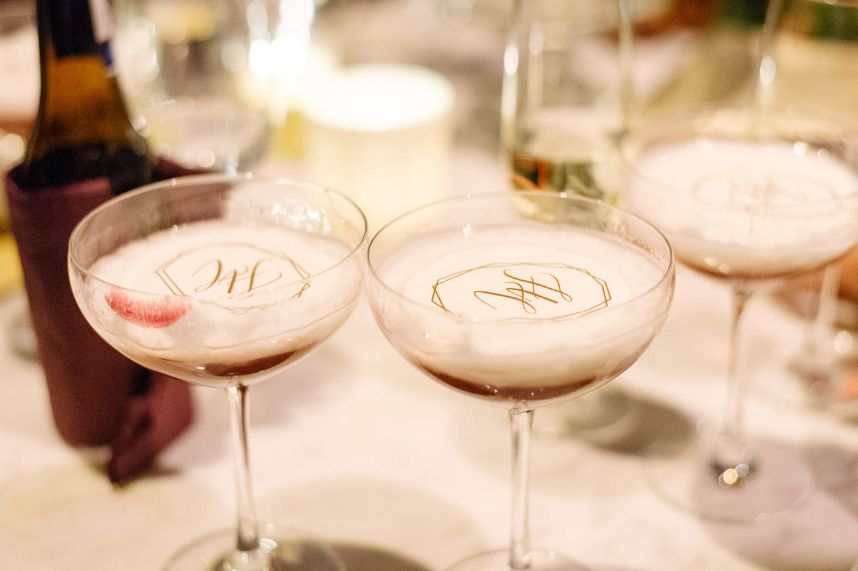 Bartending: A Fare Extraordinaire
"A custom cocktail is a perfect way to infuse a couple's personality into the reception. Cocktails allow for personalization in so many ways – a catchy name, colorful glassware, and garnishes, personalized cocktail napkins… the list goes on! The cocktail recipe can also tell guests about the couple's past or future. Did you get engaged at a French restaurant, or are you heading off to Mexico for your honeymoon? Offer something champagne-based or a cute mini-margarita as a nod to these special memories. Don't forget about mocktails! Alcohol-free agua frescas and herb-infused spa waters are two options perfect for an outdoor ceremony or brunch reception. No matter what you choose to offer your guests, make it memorable with a custom cocktail!"
Featured Image: Two Be Wed | Adam Nyholt | The Revaire | SipMi
Trend: Softly Illuminated Complexions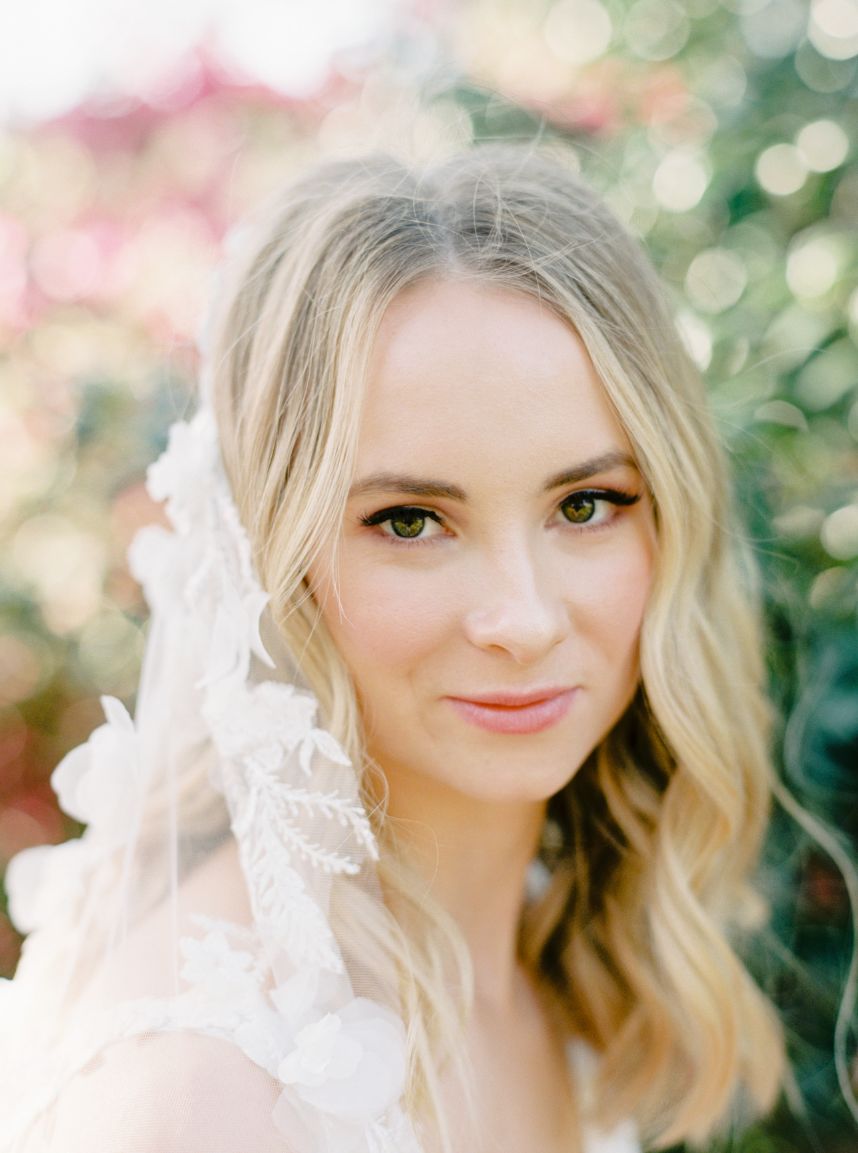 Beauty: Adorne Artistry
"We love beautiful skin, and illuminated, soft, natural-looking beauty looks have become the new standard. To achieve that lit-from-within glow, skin prep is key. We love Sonia Roselli Beauty's skin prep line! A light liquid formula foundation that boosts radiance, like Charlotte Tilbury's Light Wonder Foundation and Hollywood Flawless Filter, are the perfect duo to a dewy glow. Add a pop of your favorite cheek color and a little lipstick, and you're golden!"
Featured Image: Studio Rendition | Houston Bridal Gallery | LoveLeeExperiences | Rice University
Trend: Colorful Gems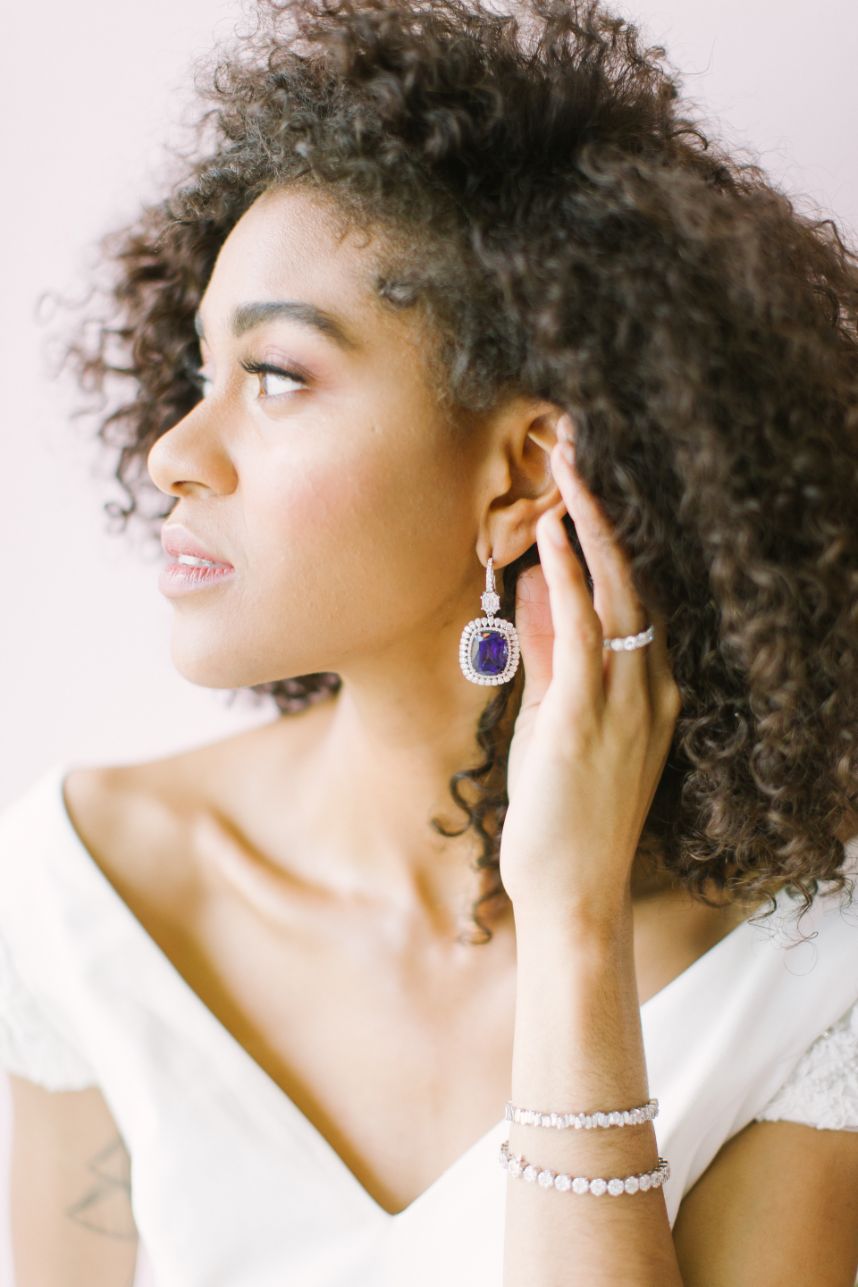 Fine Jewelry: Kaira
"For the wedding day jewelry, a pop of color is our favorite addition to a modern bride. It makes the look feel fresh and different. There are so many elements you can incorporate in your jewelry to make a statement on your big day! From your earrings being your something blue to redesigning a vintage family piece to wear as your something old or incorporating the birthstones of bride and groom into a band or a bracelet for the bride to cherish their union together, we love working with bold brides and grooms because the possibilities of what we can create together are endless."
Featured Image: Adorne Artistry | Kate Elizabeth Photography | Love and Lace Bridal Boutique | The Gin at Hidalgo Falls
---
Looking to explore even more unique Houston wedding vendors? Check out all our favorites here.